Gitmo Clock 2023 Photos (2)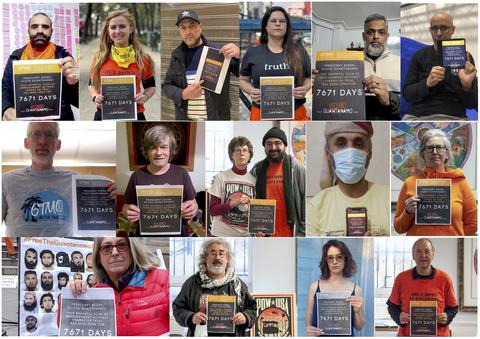 January 11, 2023 marked the shameful 21st anniversary of the opening of the prison at Guantánamo Bay, a total of 7,671 days. This page shows photos of supporters across the U.S. and around the world who have taken photos with posters in our ongoing photo campaign, via our website the Gitmo Clock, showing how long Guantánamo has been open and urging President Biden to close it without further delay, beginning with the 7,671 days poster for Jan. 11, and continuing throughout the year. The next poster is for 8,000 days on December 6.
If you can, please make a donation to support our work in 2023. If you can become a monthly sustainer, that will be particularly appreciated. Tick the box marked, "Make this a monthly donation," and insert the amount you wish to donate.