Gitmo Clock 2020 photos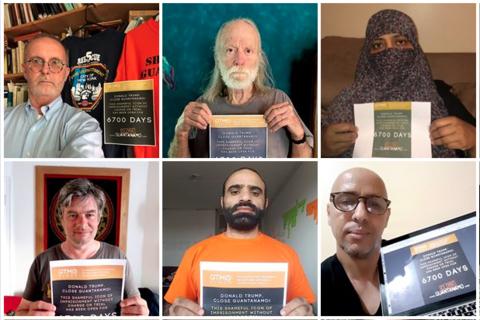 This is the page for photos of supporters holding up posters, on key dates in 2020, marking how long the disgraceful prison at Guantánamo Bay has been open, and calling for its closure.
The last 2020 poster marked 6,900 days on Dec. 1, which we amended following the Presidential Election, addressing it to President Elect Joe Biden. Please take photos with the posters and send them to us. Spanish readers can also find Spanish posters here, courtesy of the World Can't Wait.
Please also check out our Gitmo Clock website, which counts, in real time, how long Guantánamo has been open, and which is the basis of the poster campaign. Following Joe Biden's victory, we have new posters for 2021 and into 2022, which can all be found on the Gitmo Clock website, and we look forward to campaigning with you in 2021!