Public photos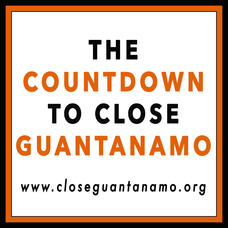 This page features photos of members of the public, from around the world, supporting the "Countdown to Close Guantánamo" campaign. The campaign, launched on Jan. 20, 2016, counts down the last year of the Obama presidency and calls for President Obama to fulfill his promise to close the prison. To get involved, print off a poster, take a photo of yourself with it, and send it to us -- with a message if you wish. You can also let us know where you're from, if you'd like. Posters are available for 250 days on May 14, 200 days on Jul. 3, 150 days on Aug. 22, and 100 days on Oct. 11.
Also see the photos of celebrities and other significant figures here, and photos of members of the public from 250 days onwards here.
For further information about the aims of the campaign, see our article, The "Countdown to Close Guantánamo" Launches: Send in Your Photos Asking President Obama to Fulfill His Promise to Close the Prison and the follow-up article, and watch Roger Waters and "Close Guantánamo" co-founder Andy Worthington discussing the launch with Amy Goodman on Democracy Now!
300 days to go (Mar. 25, 2016)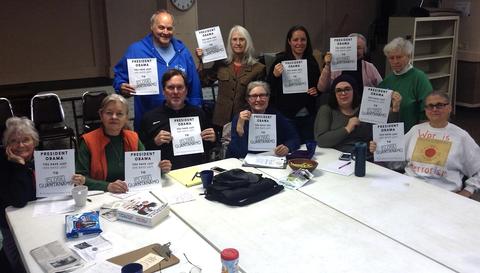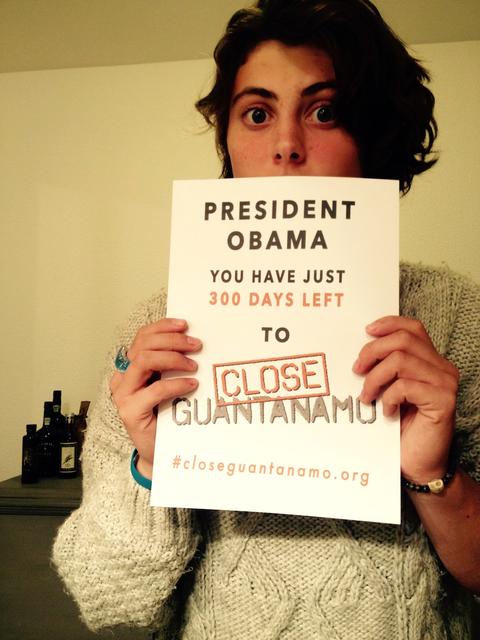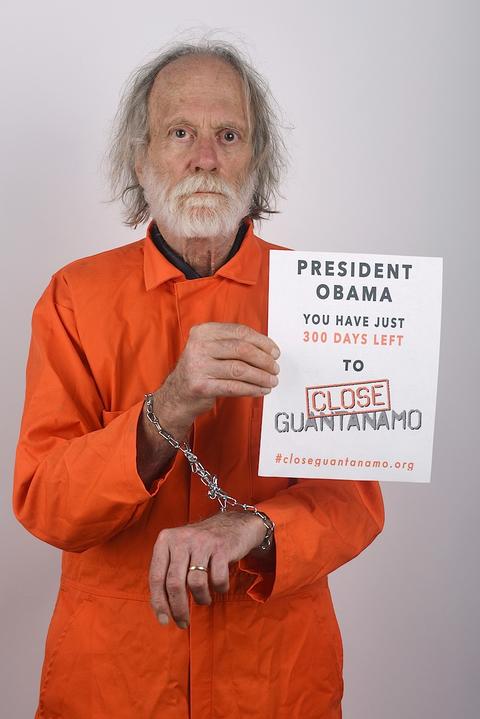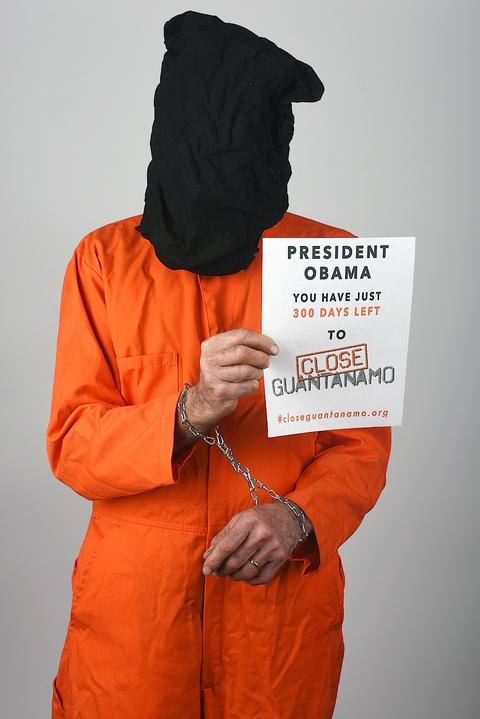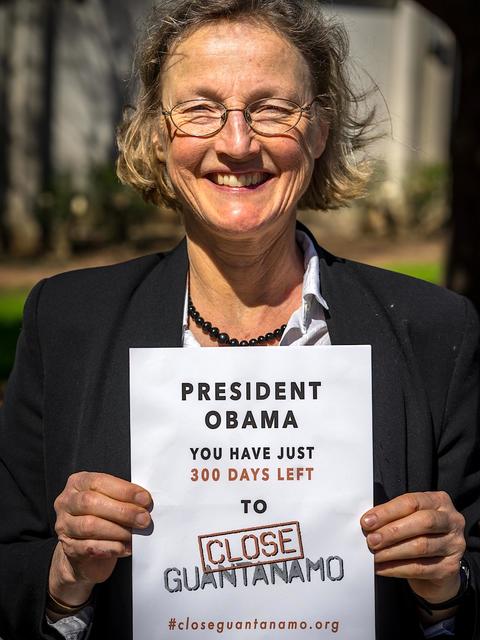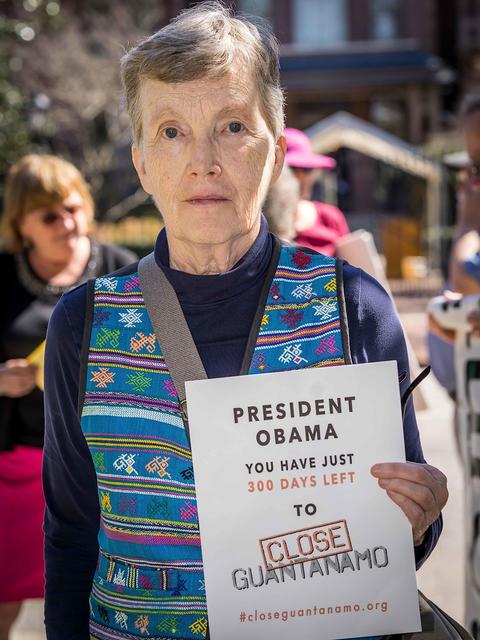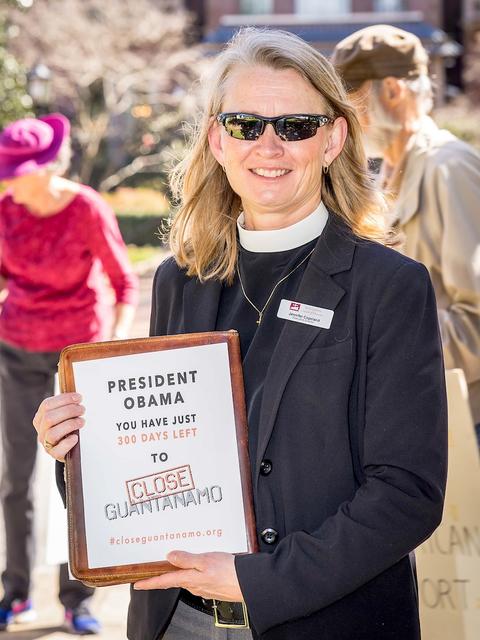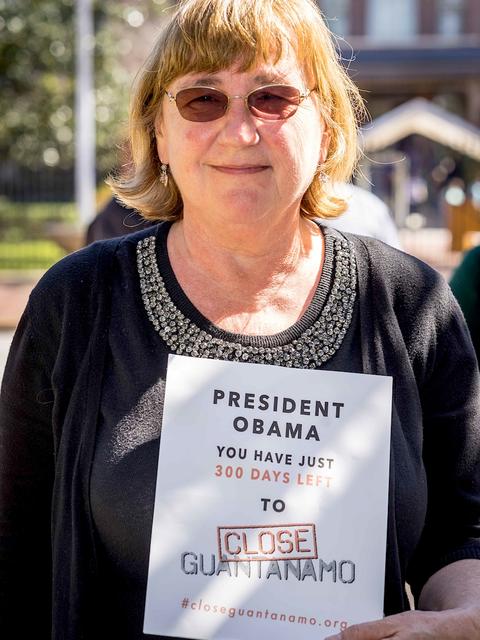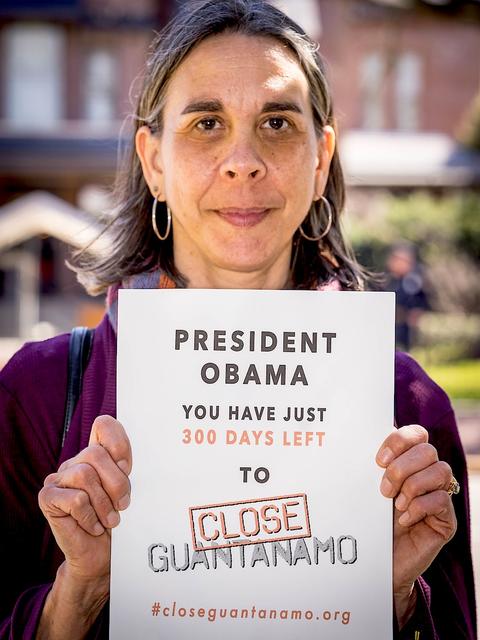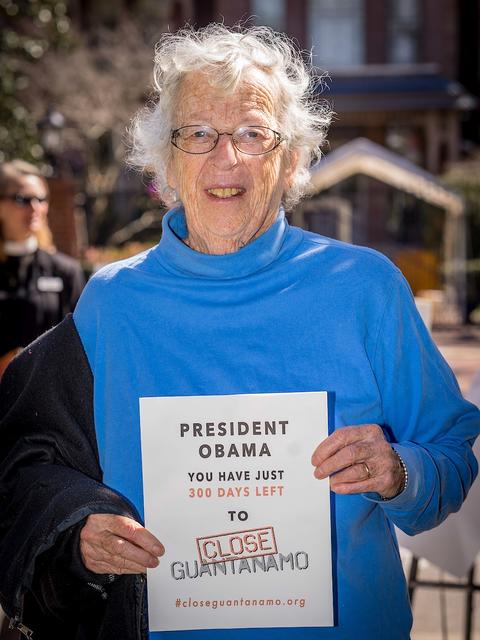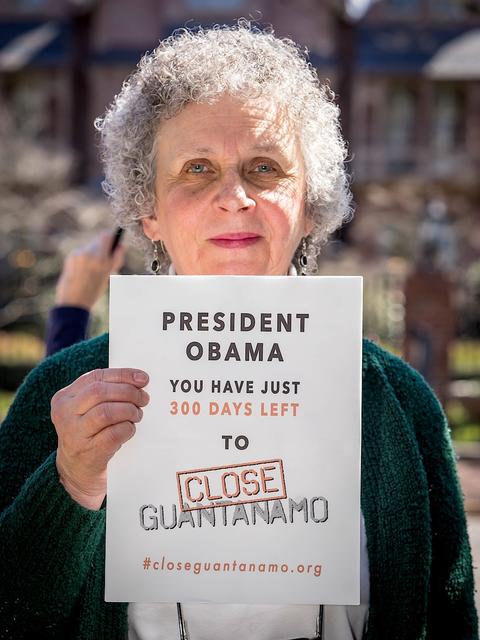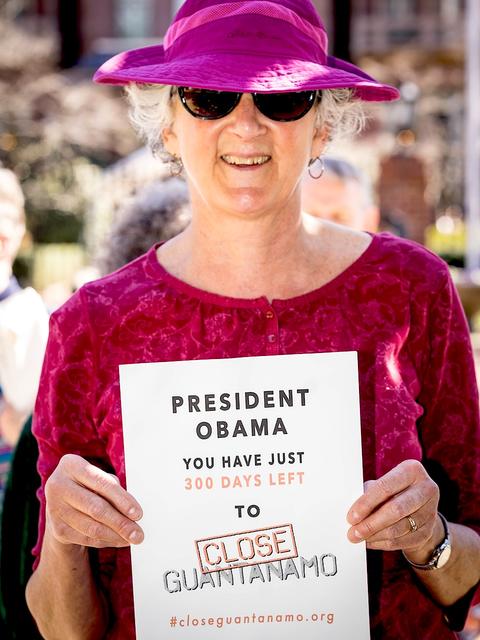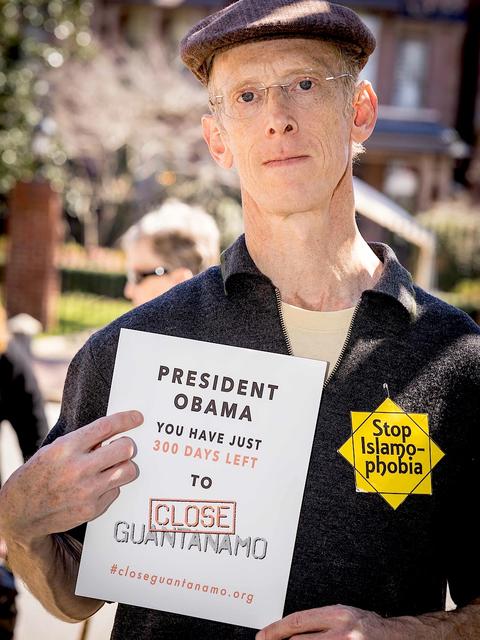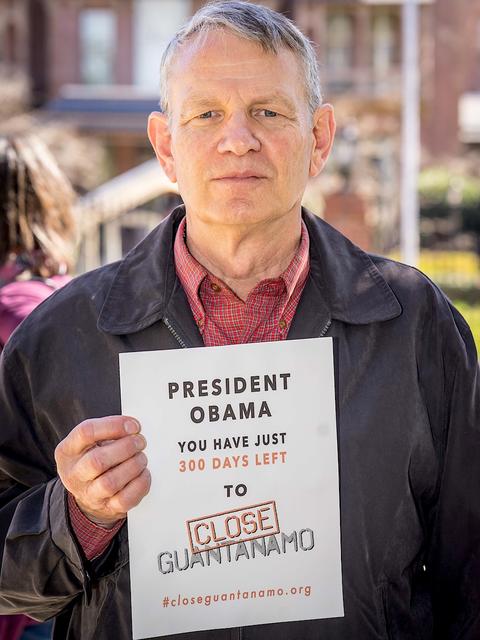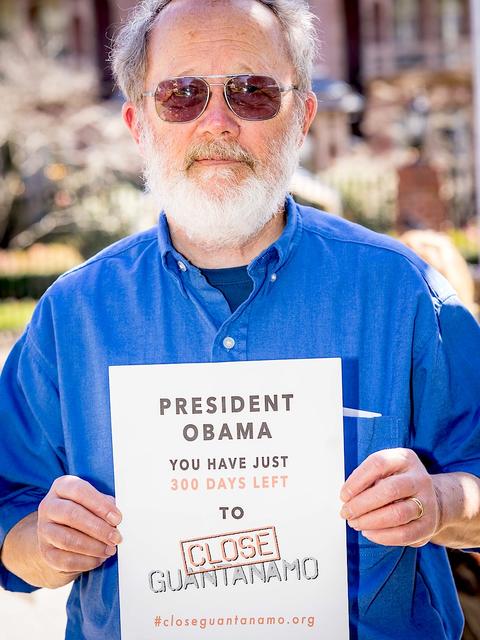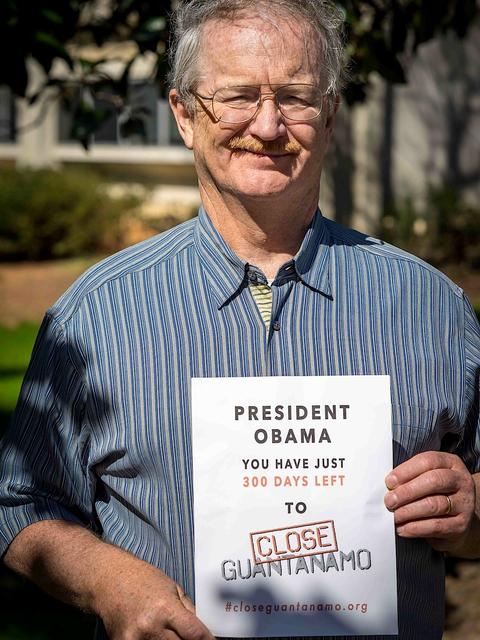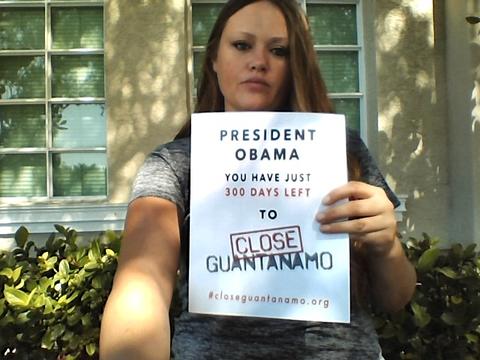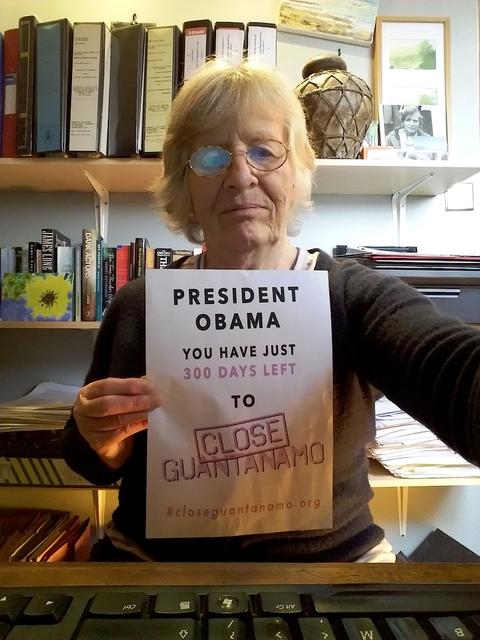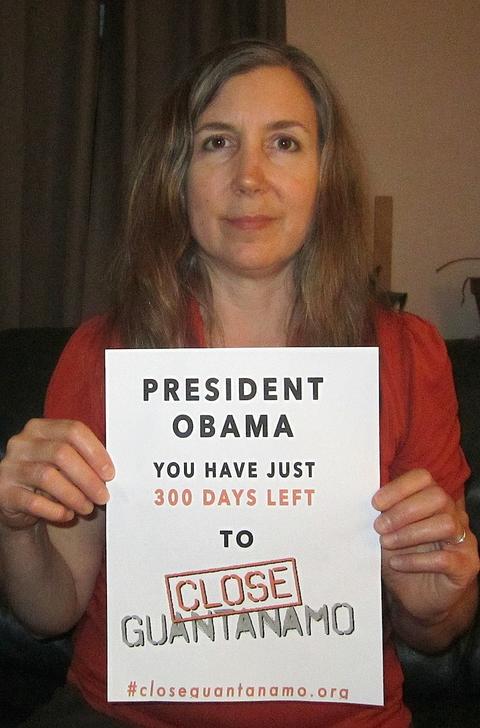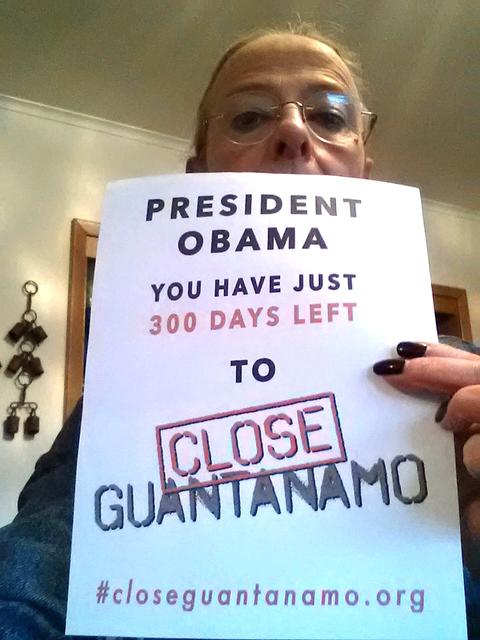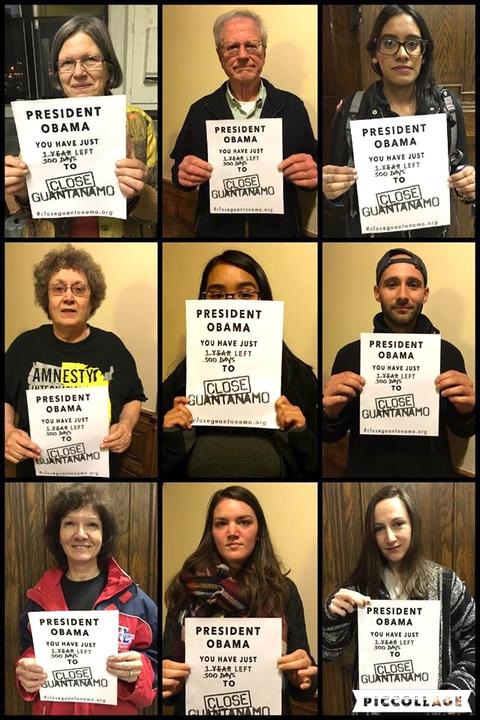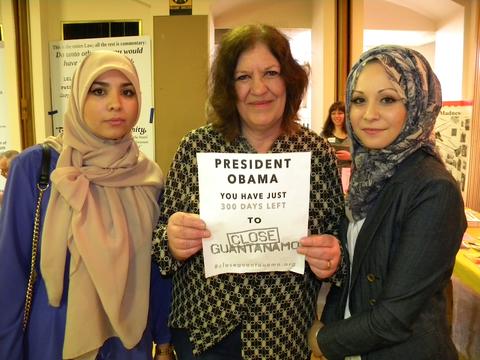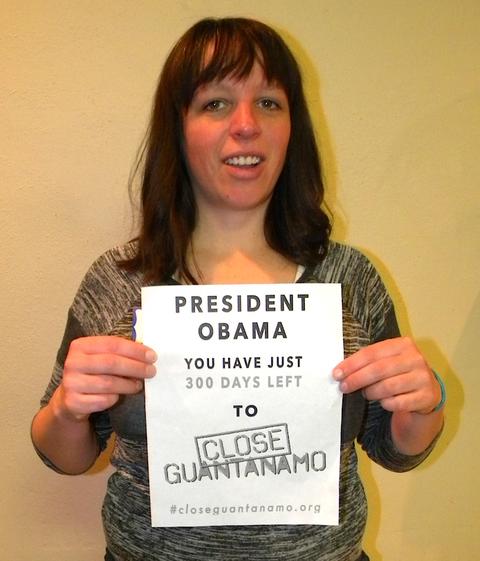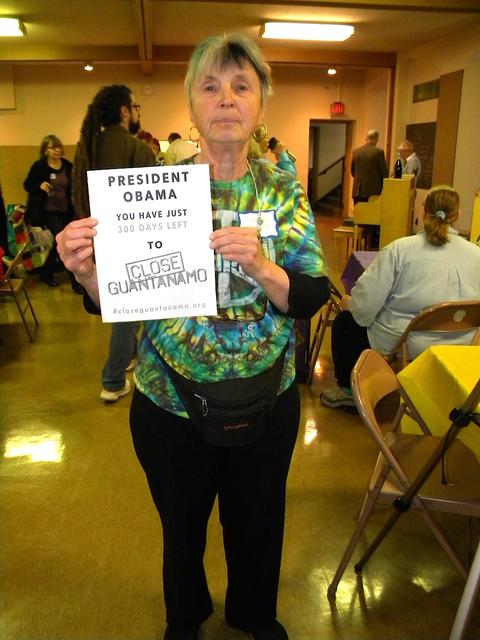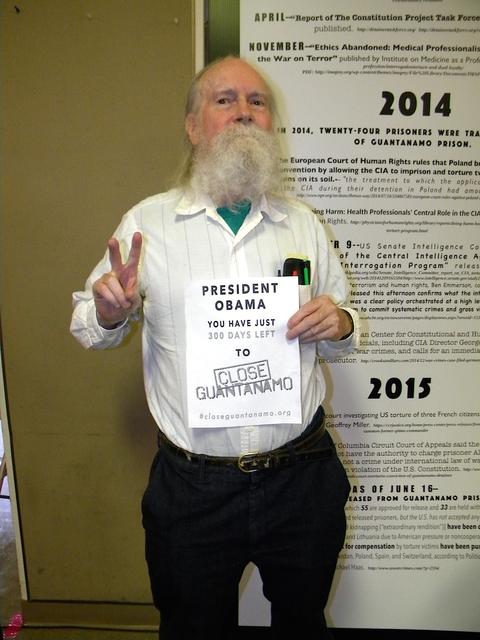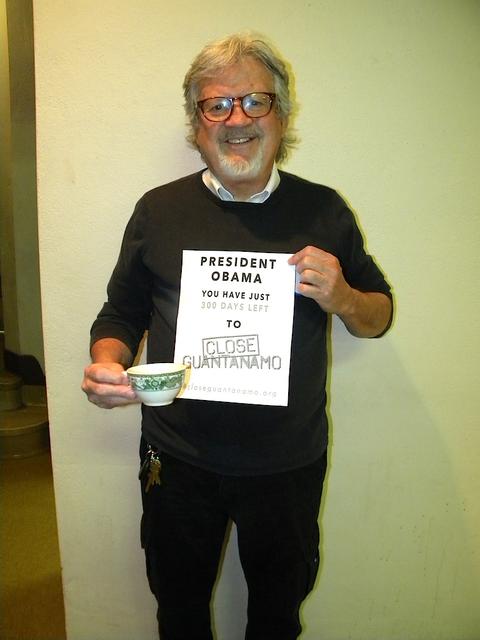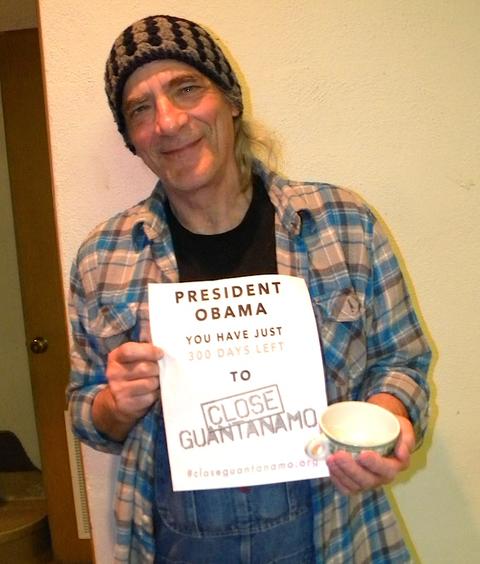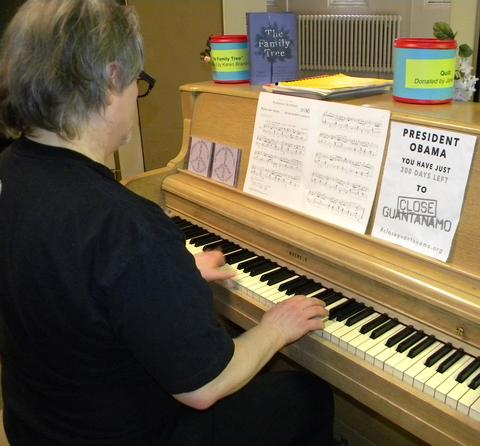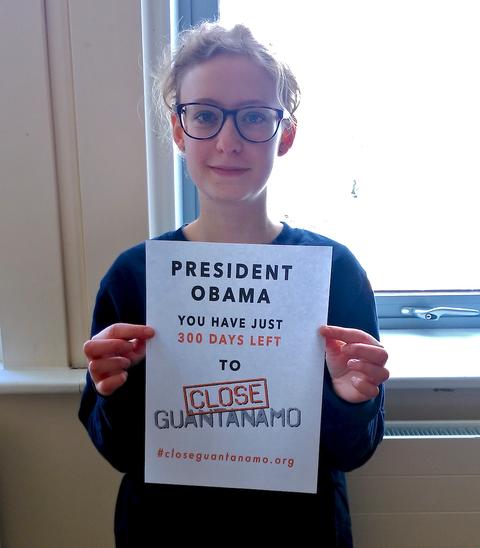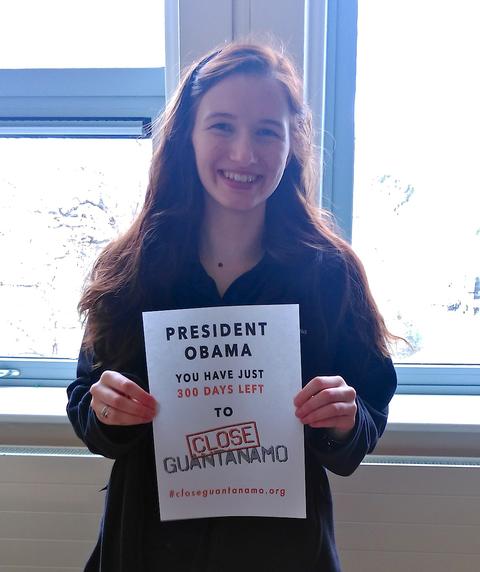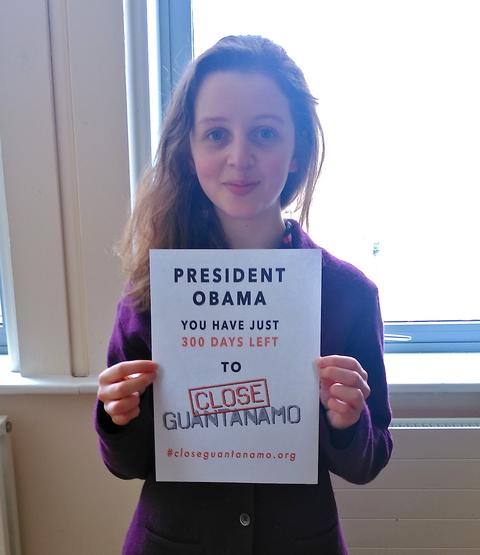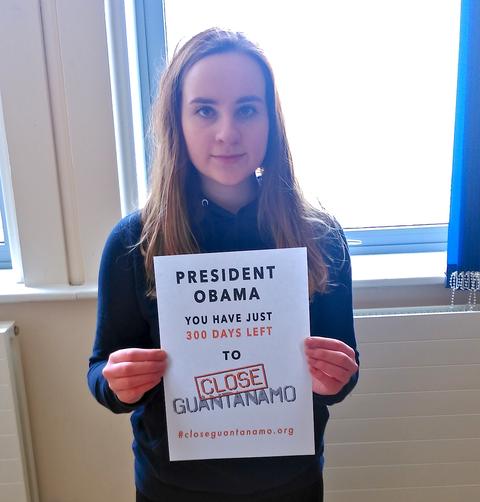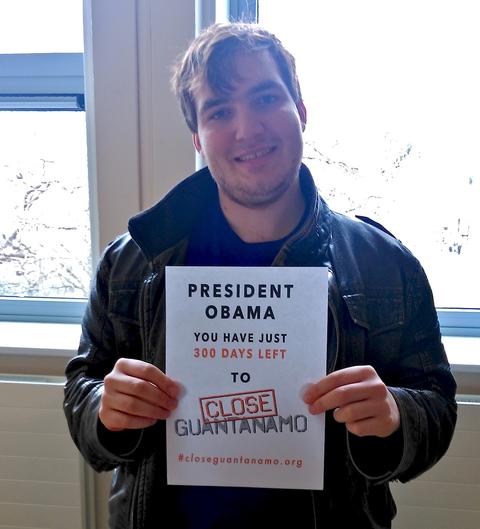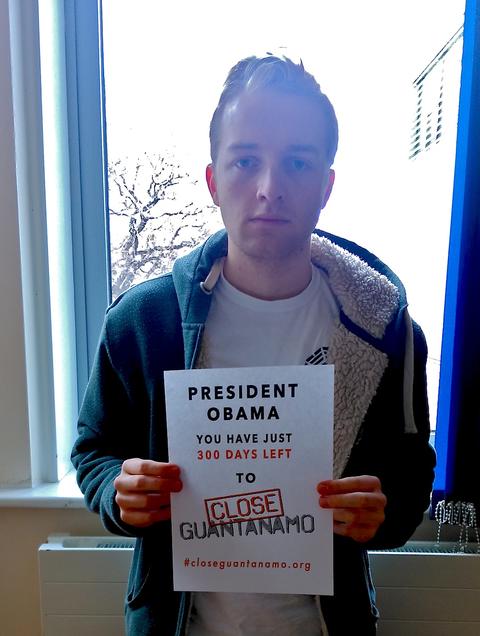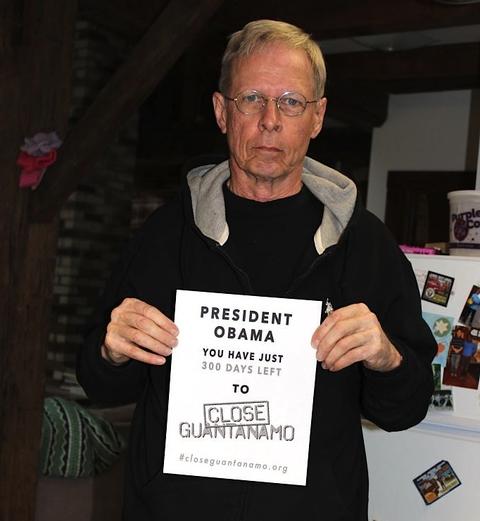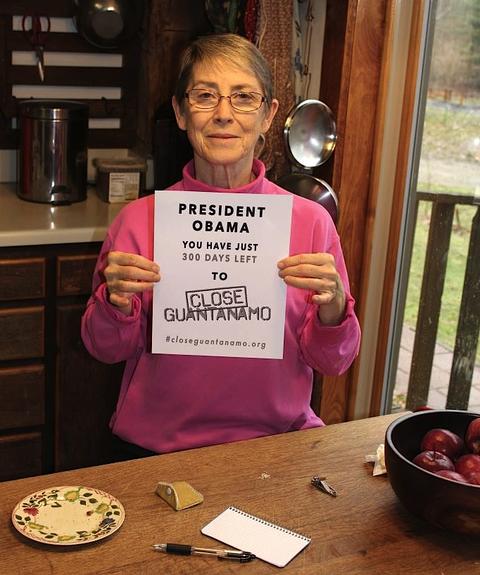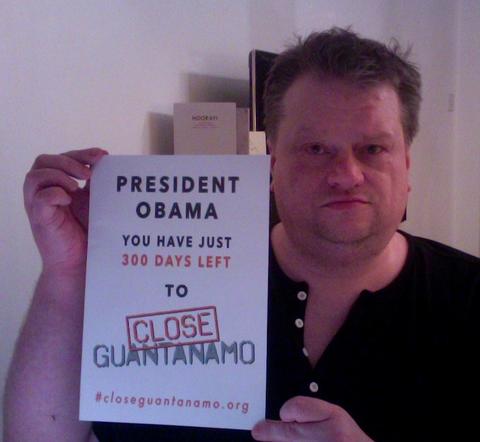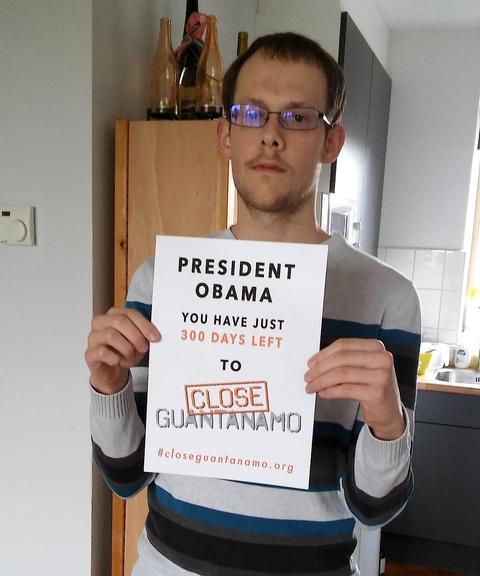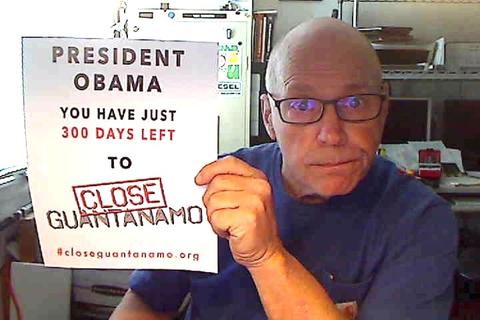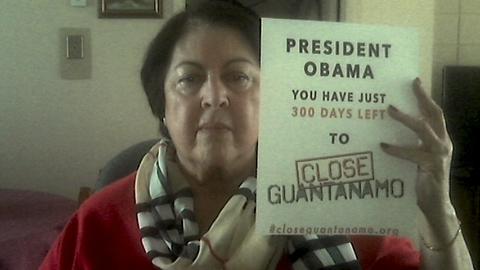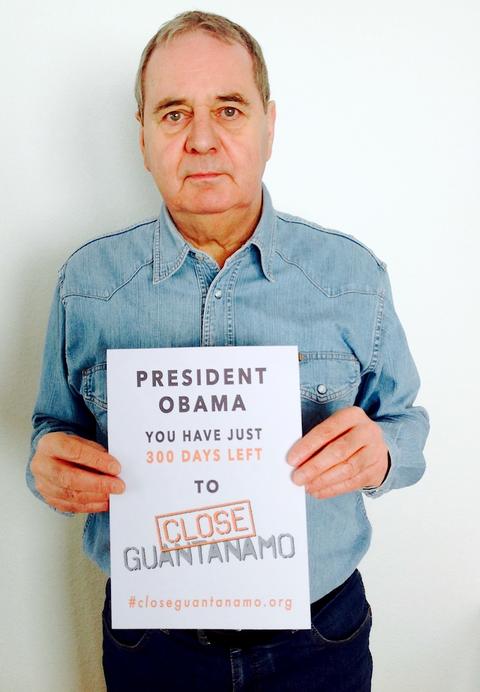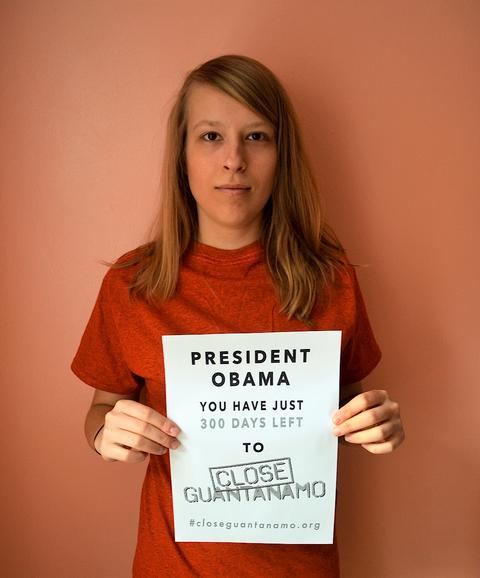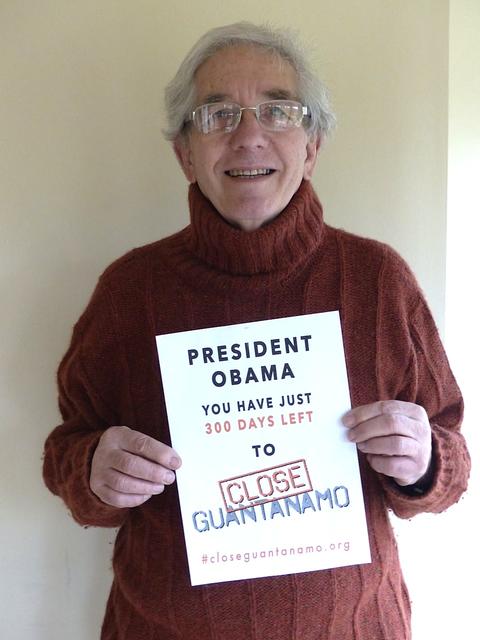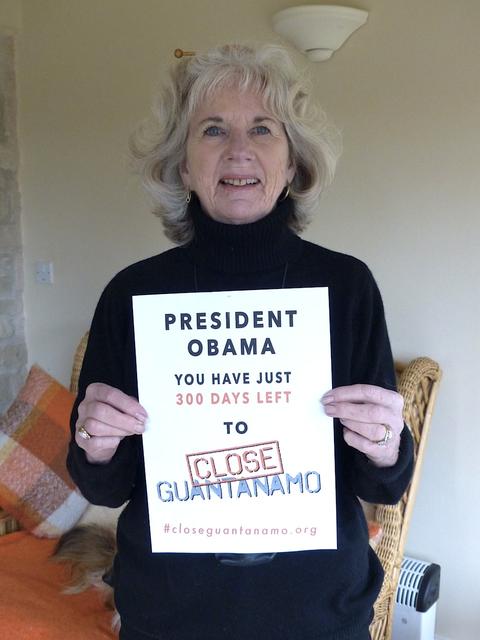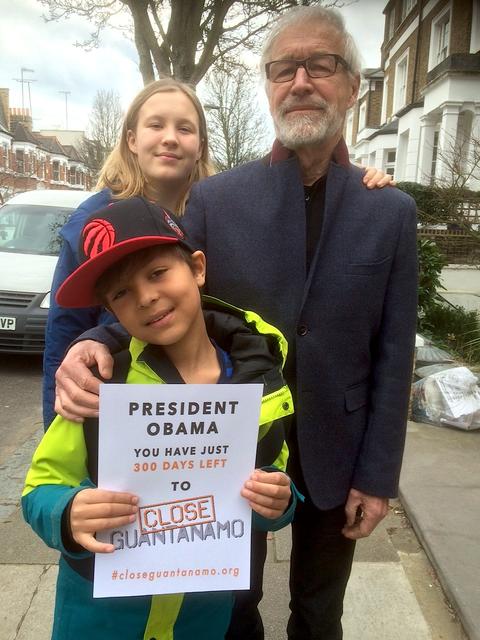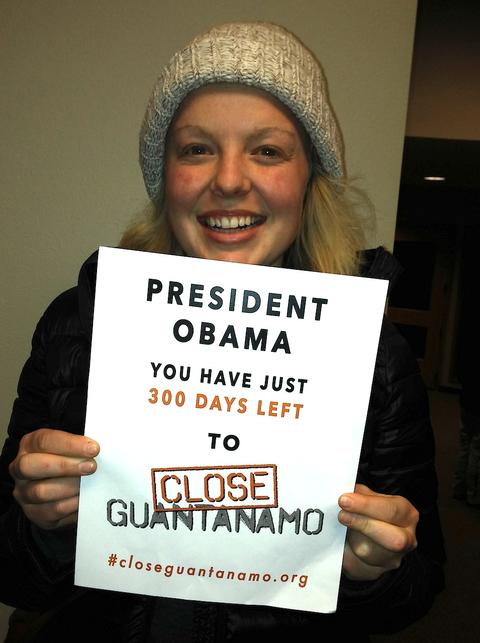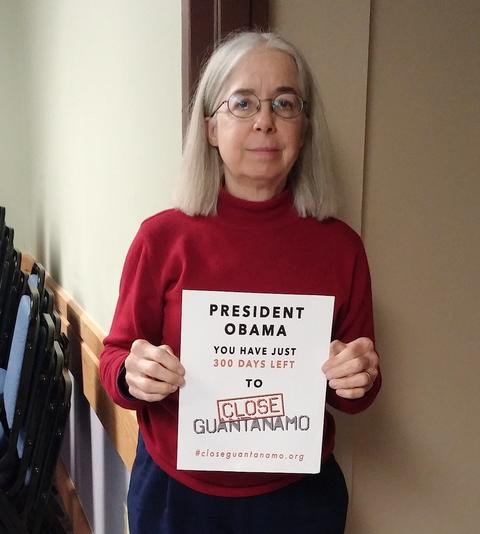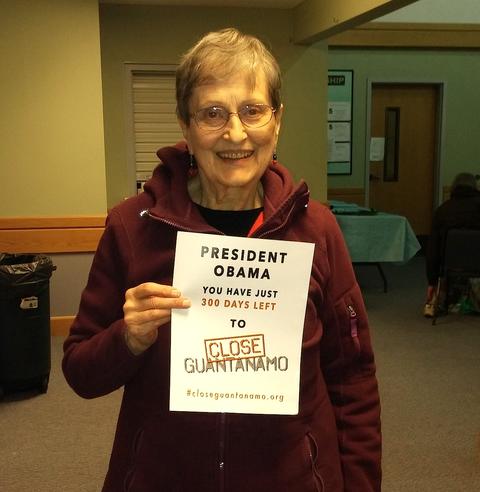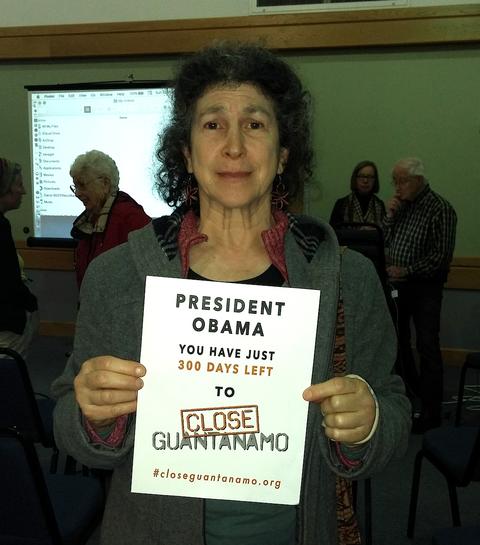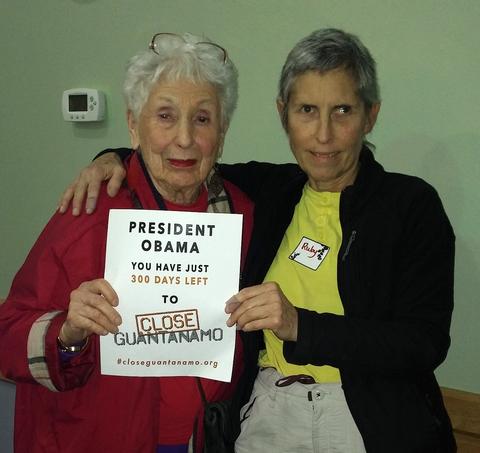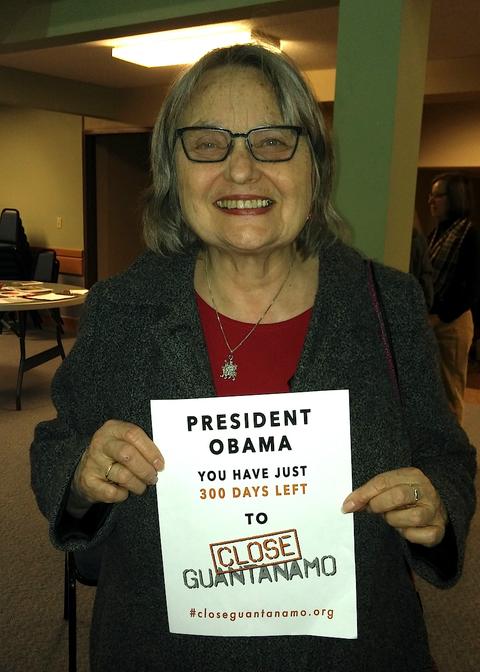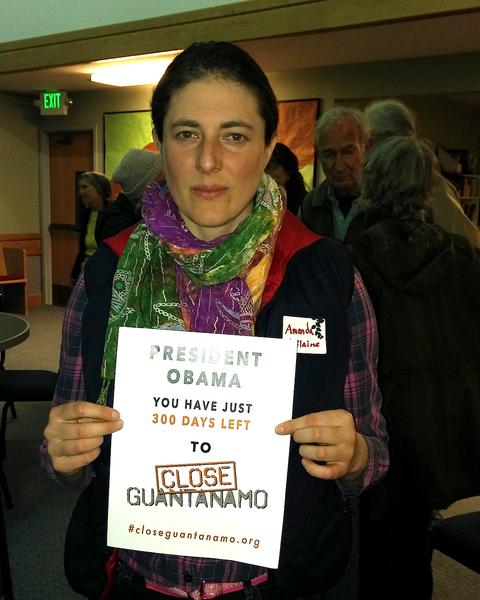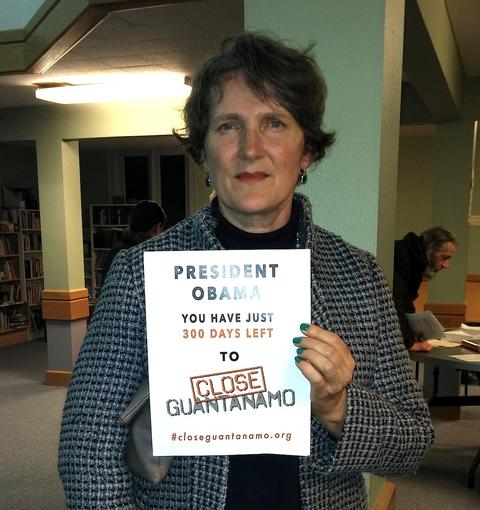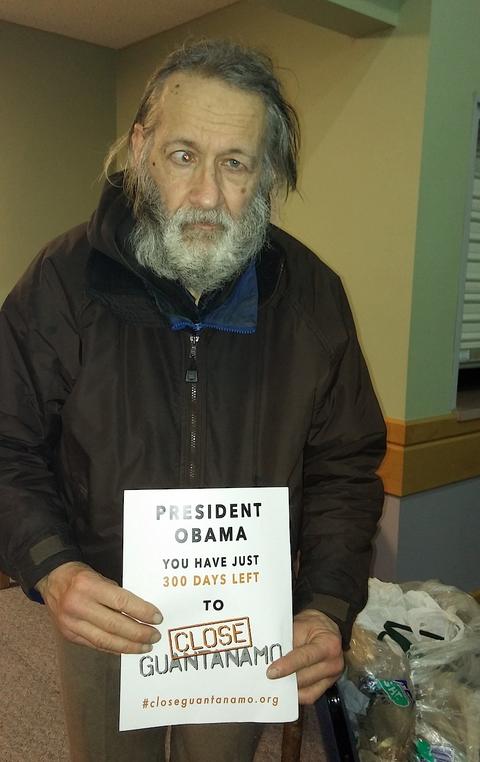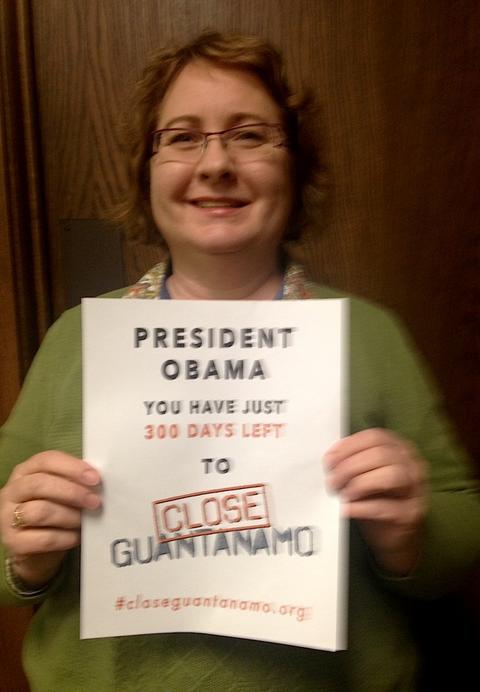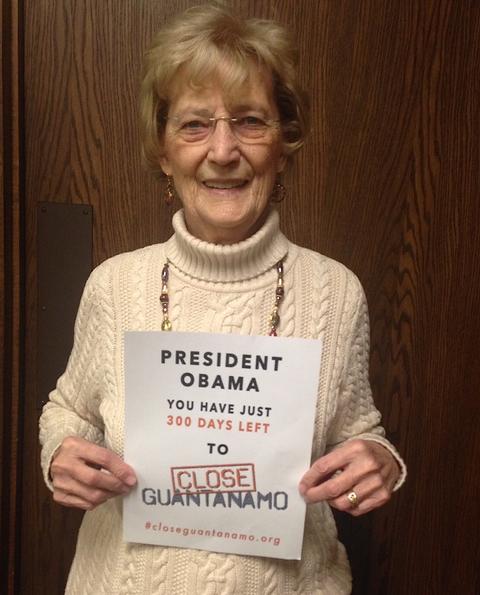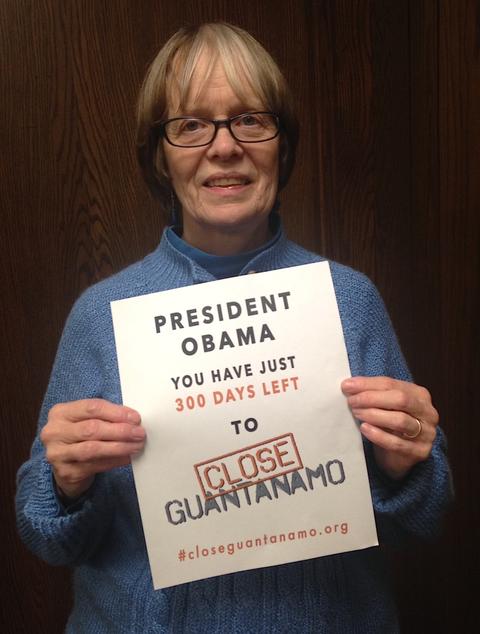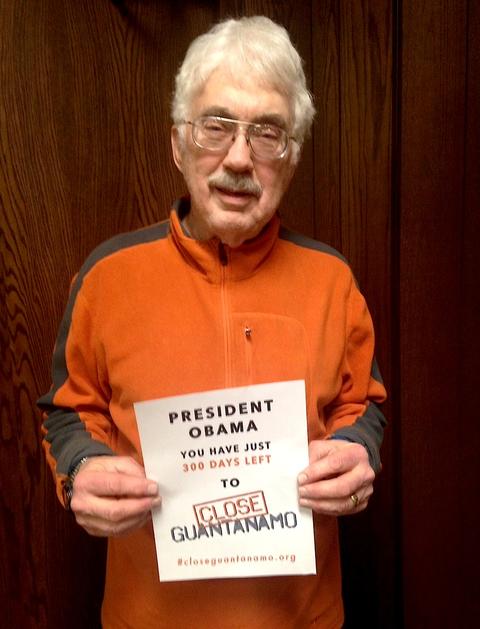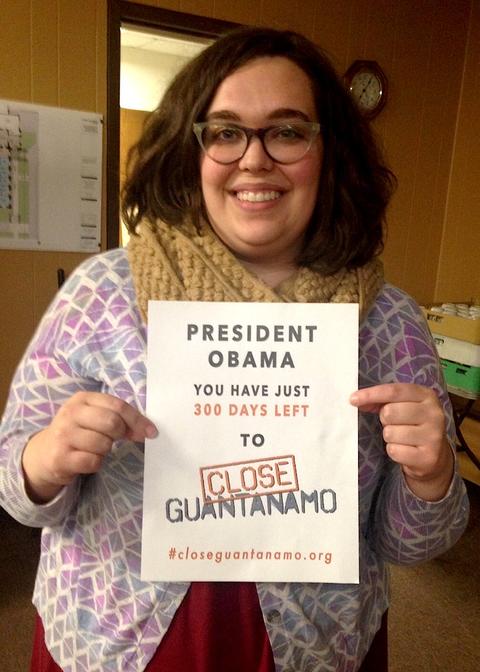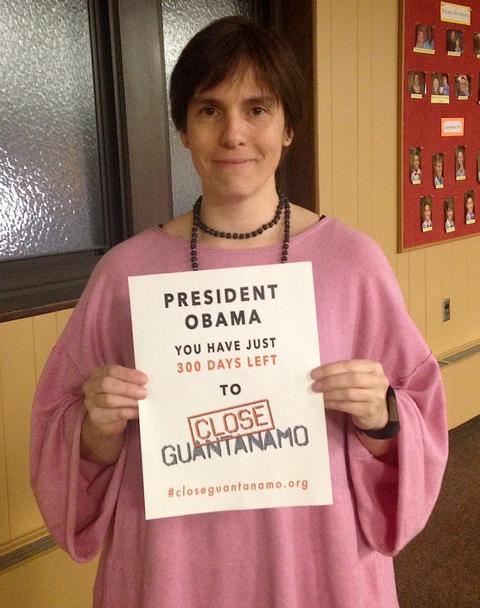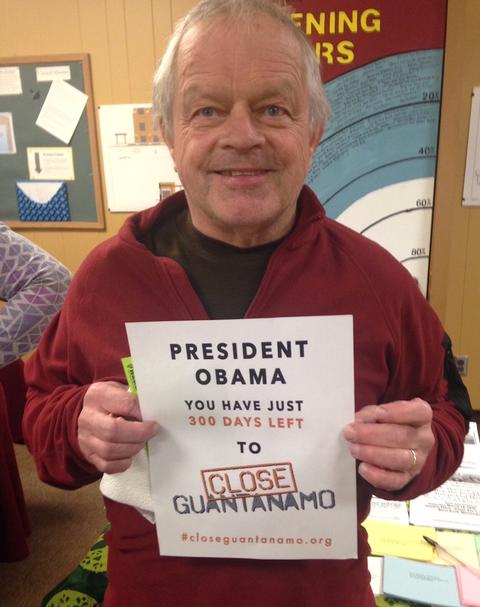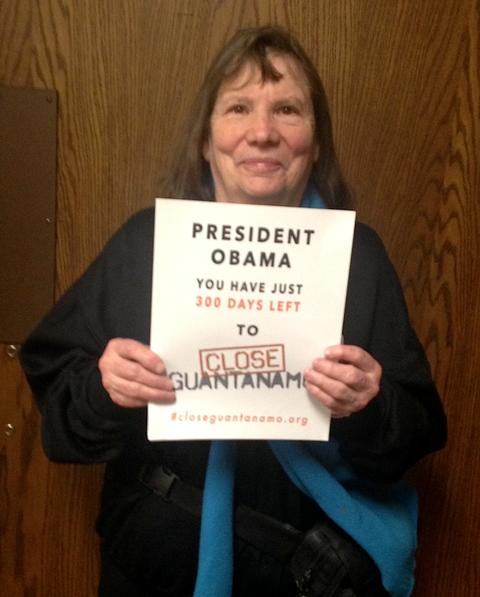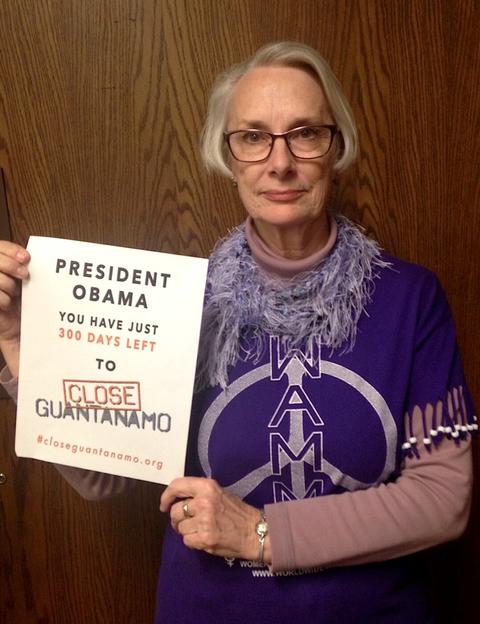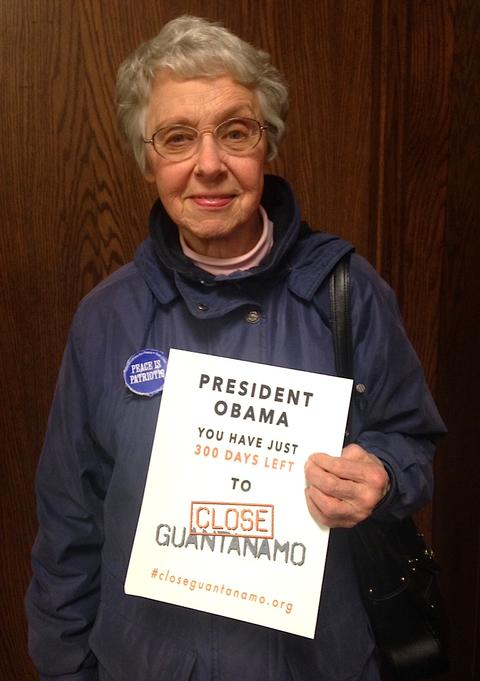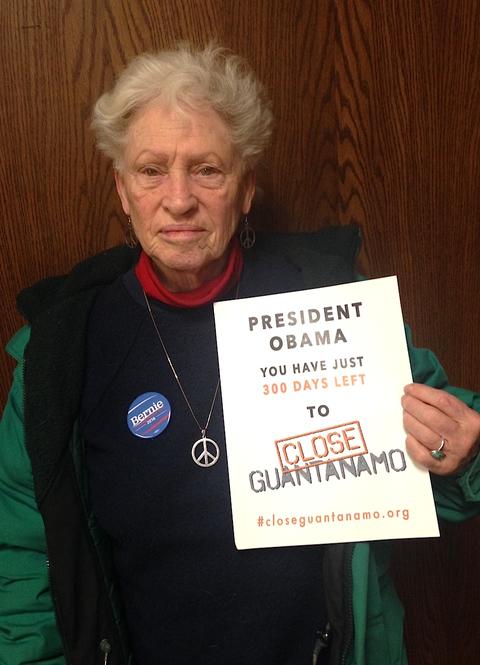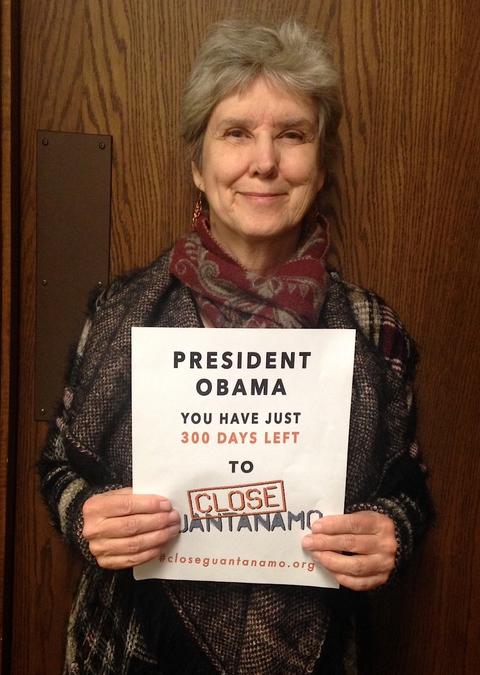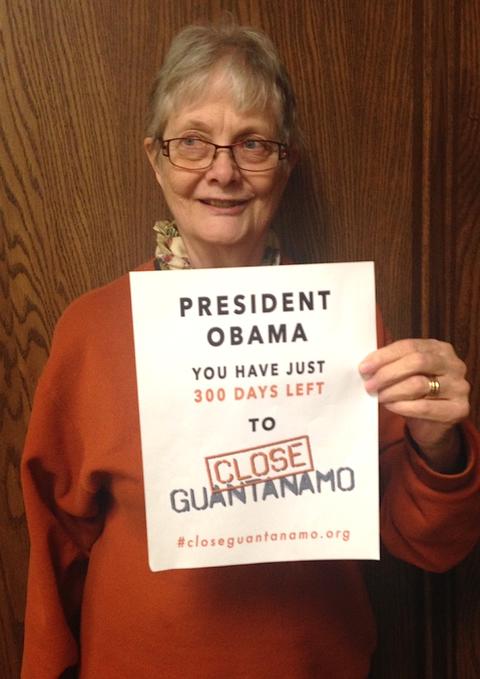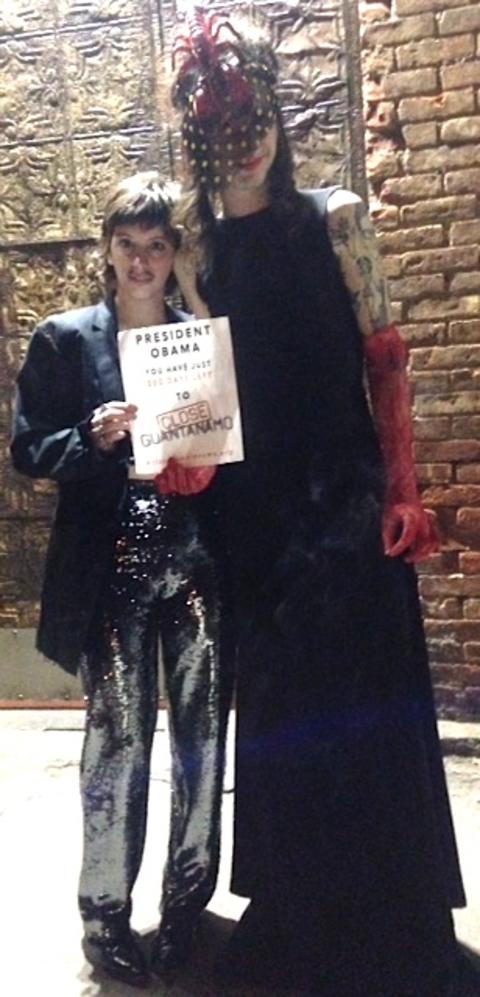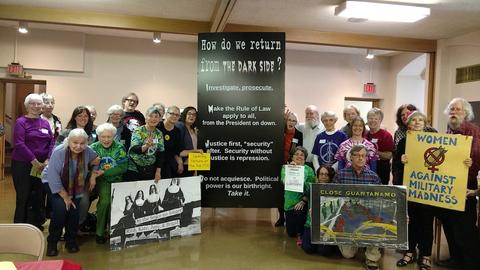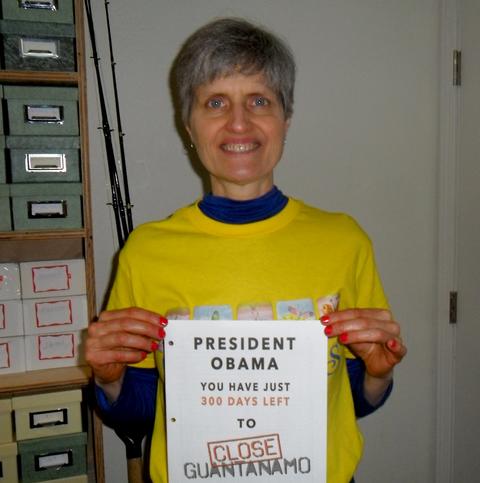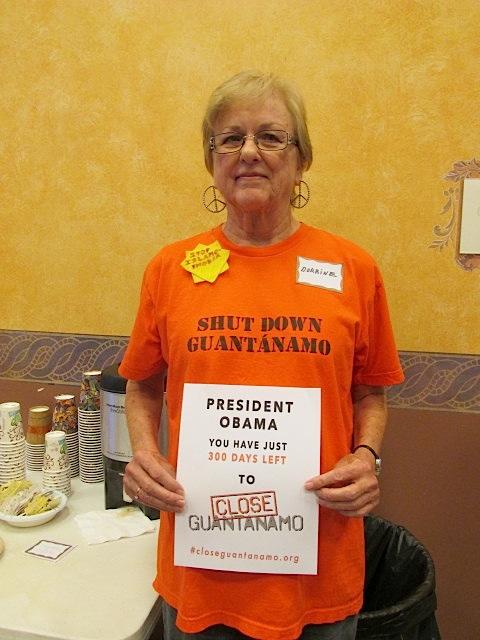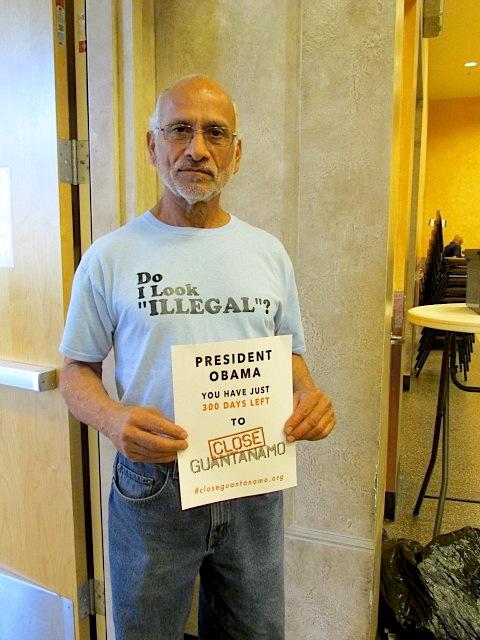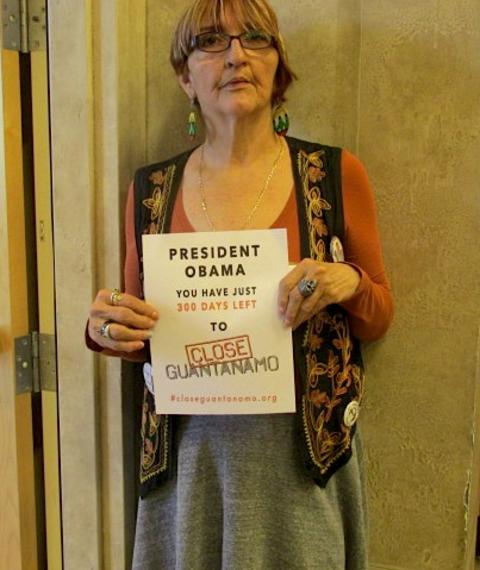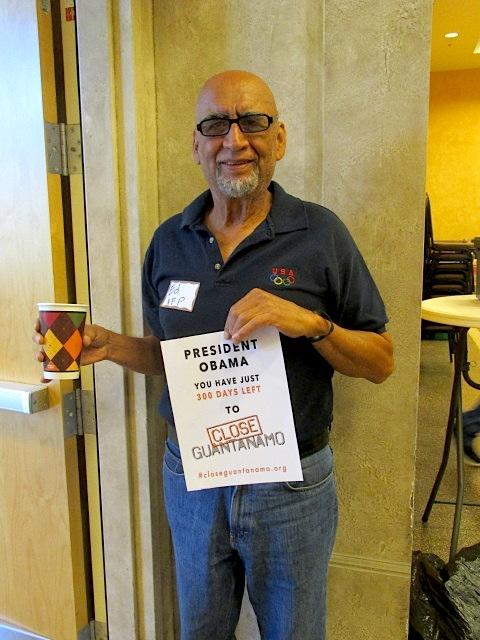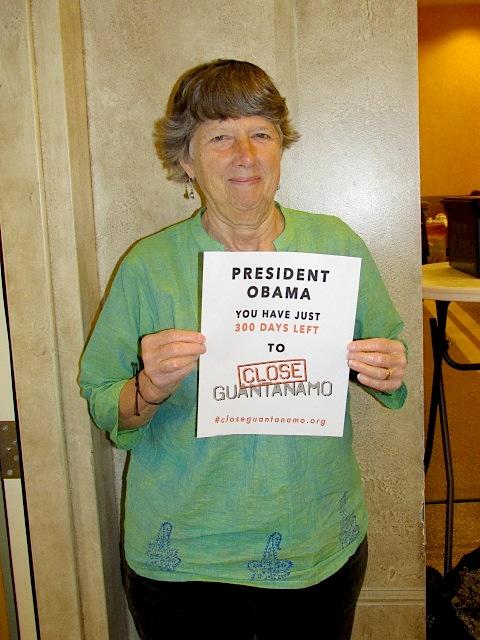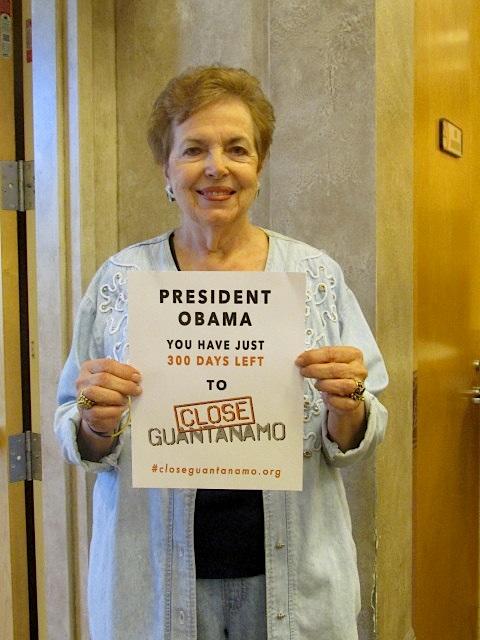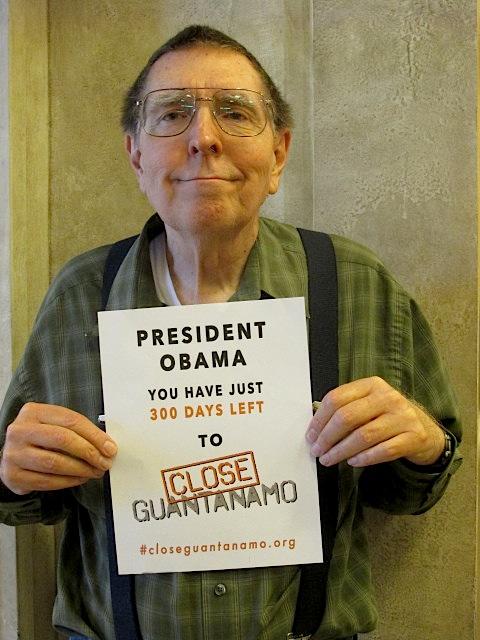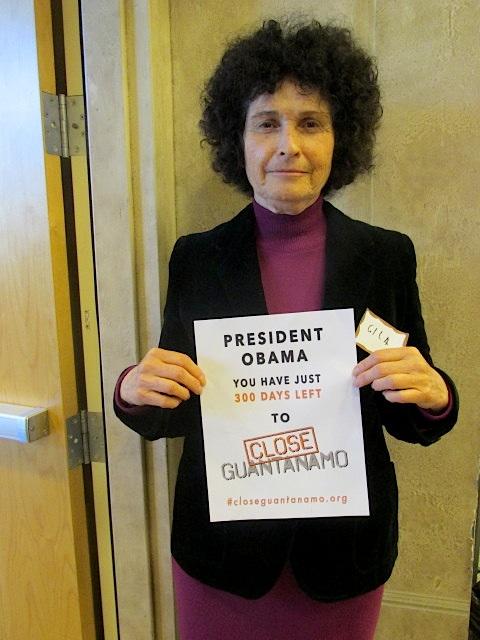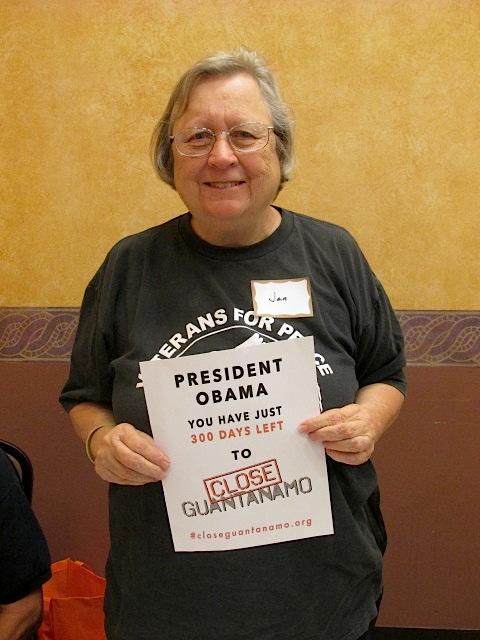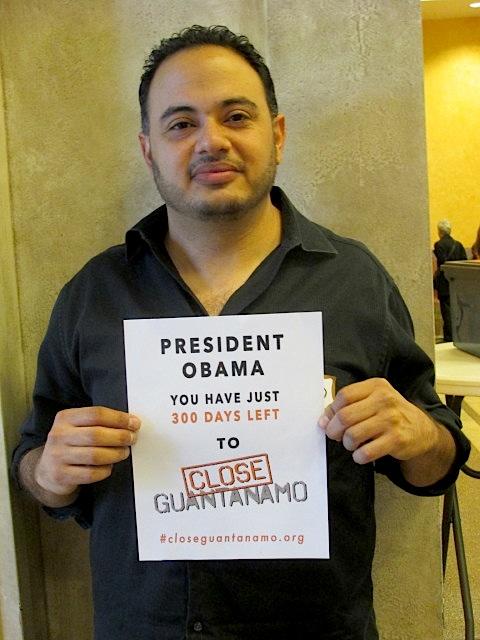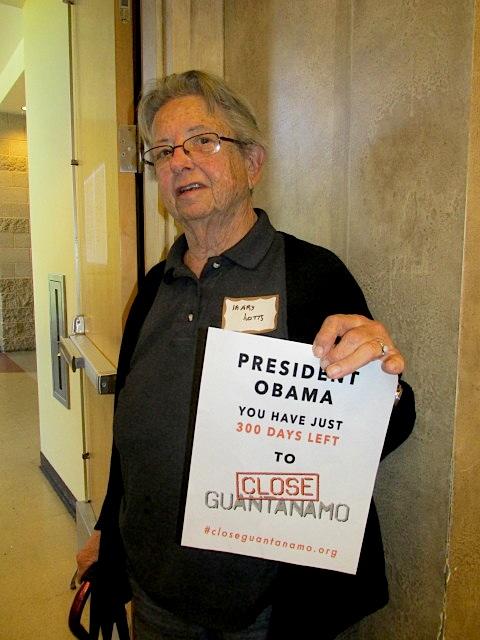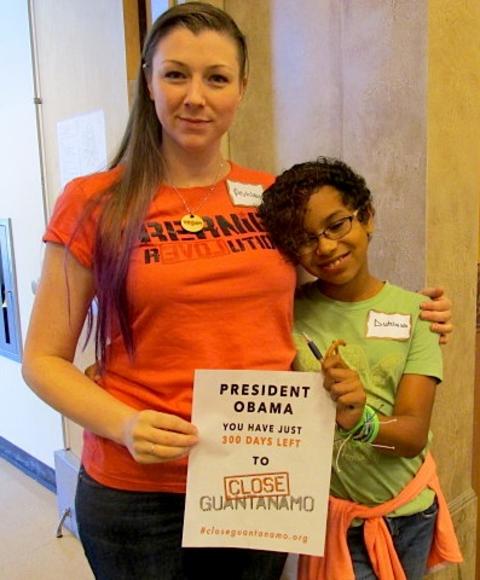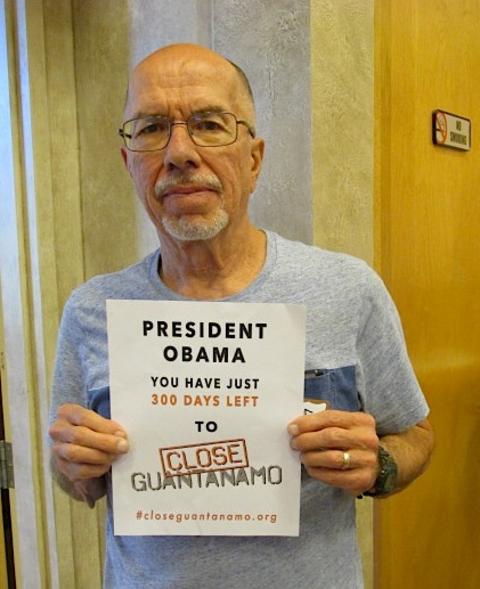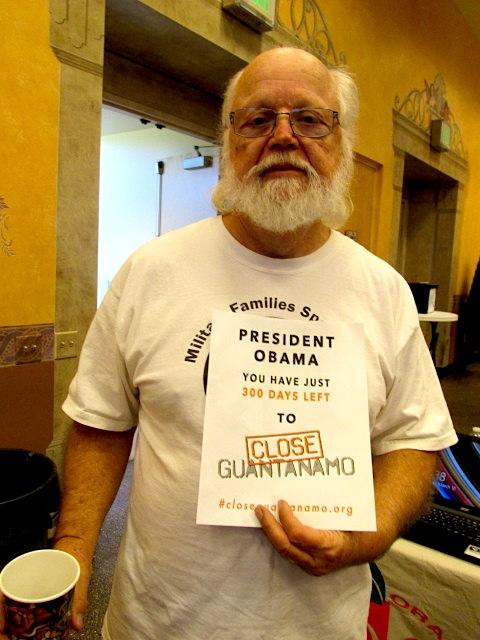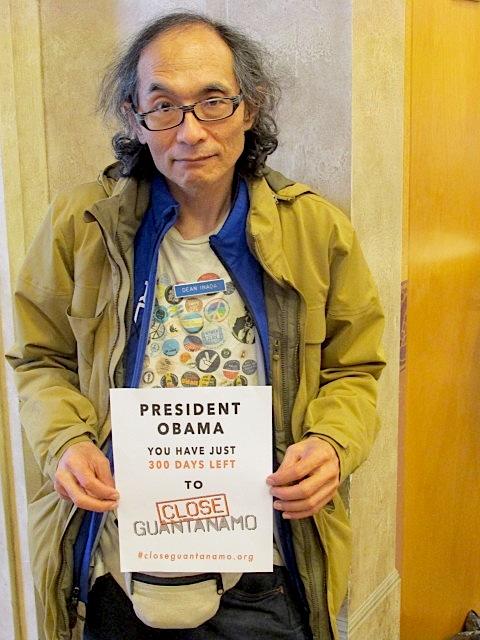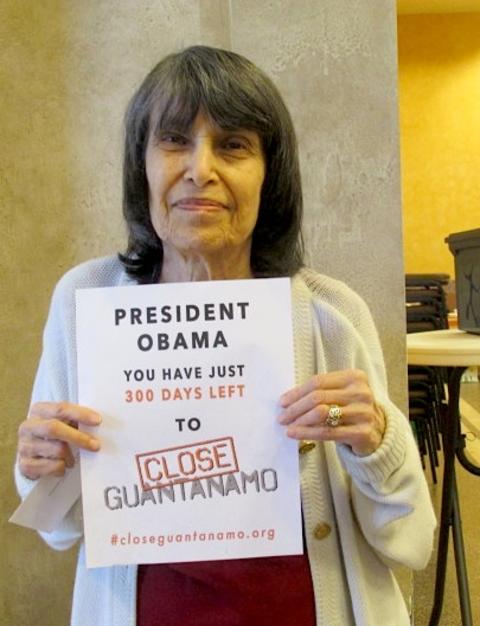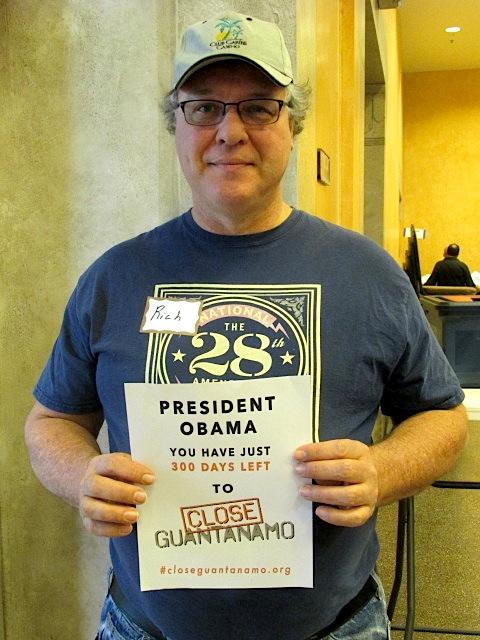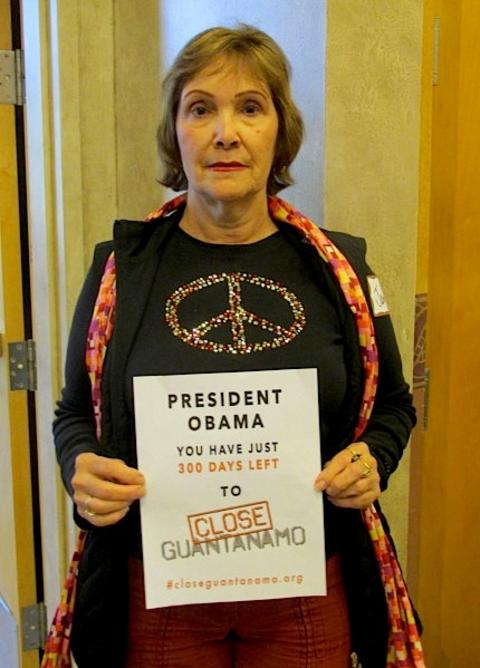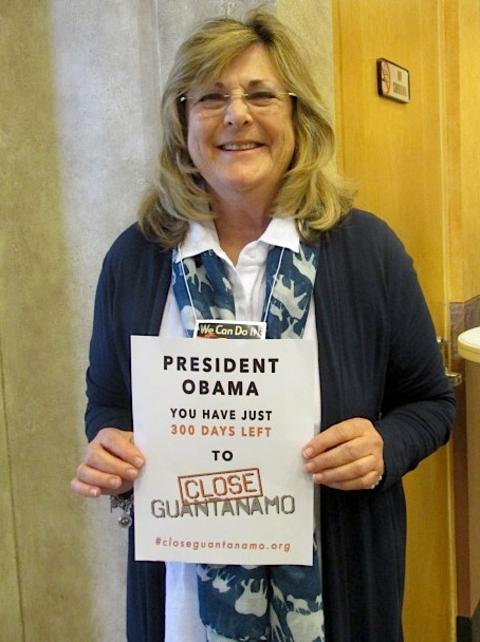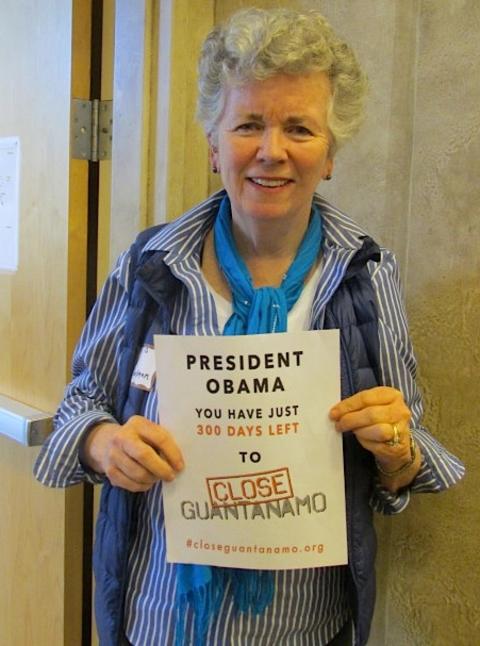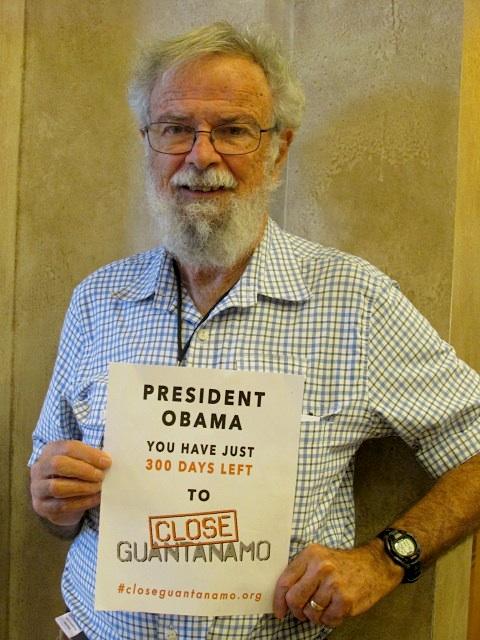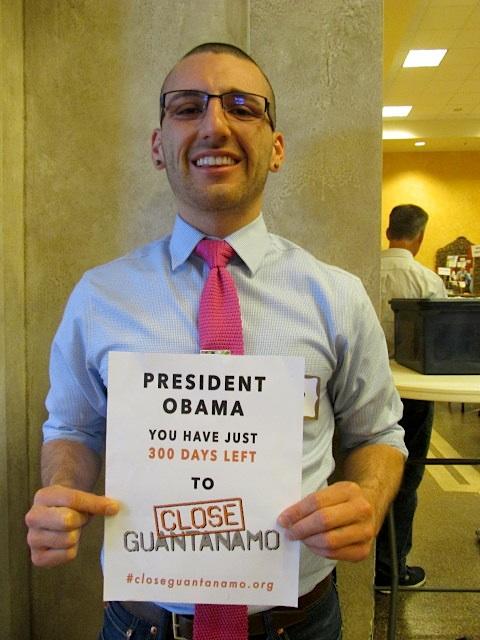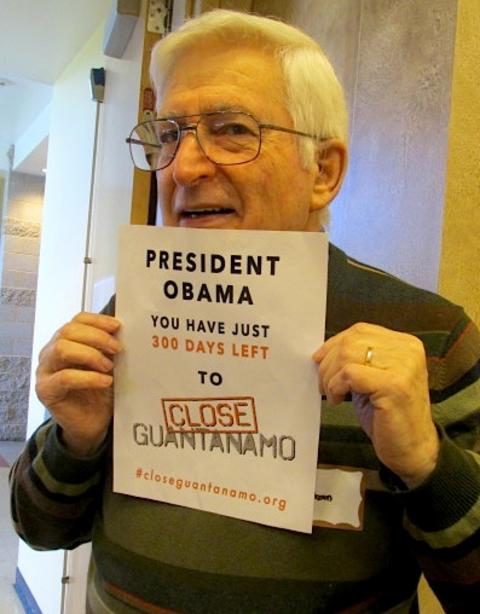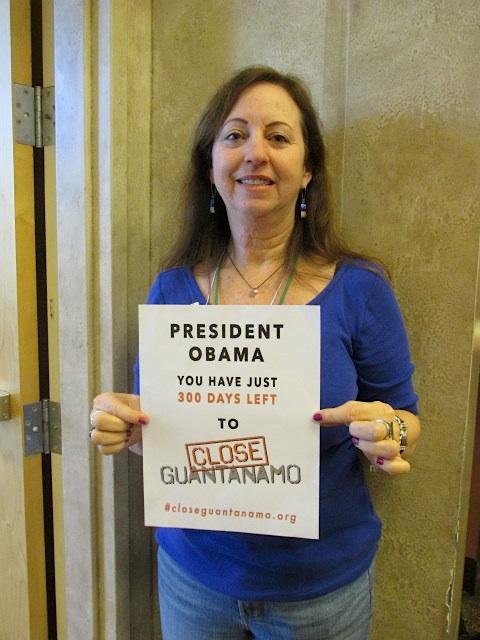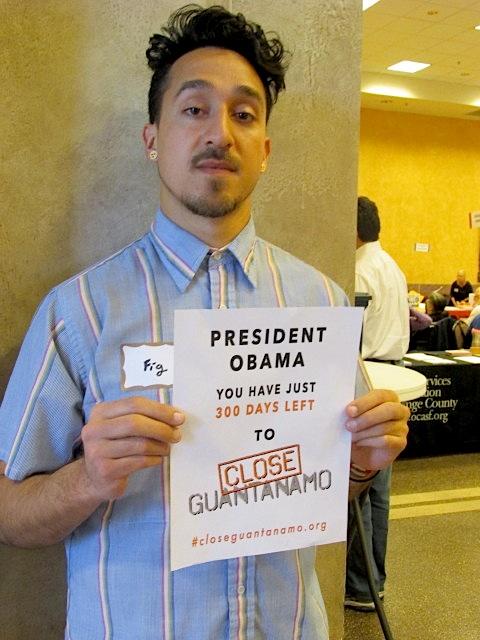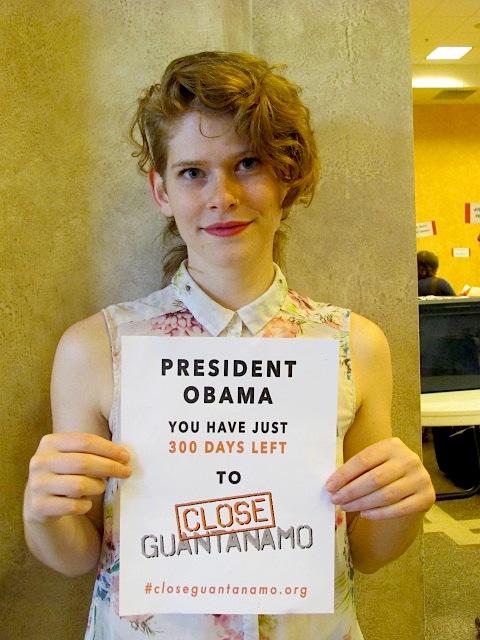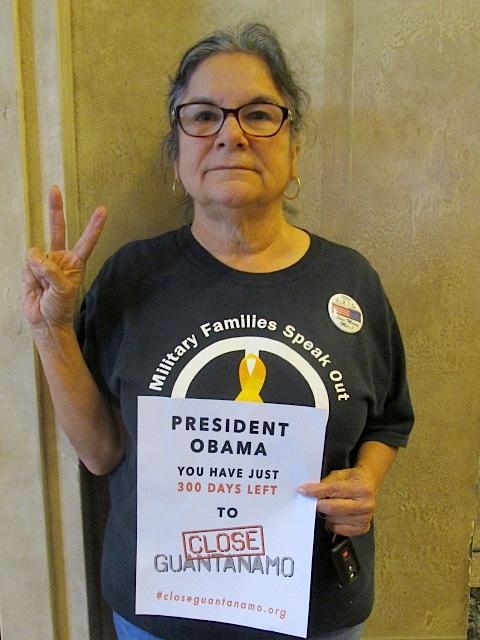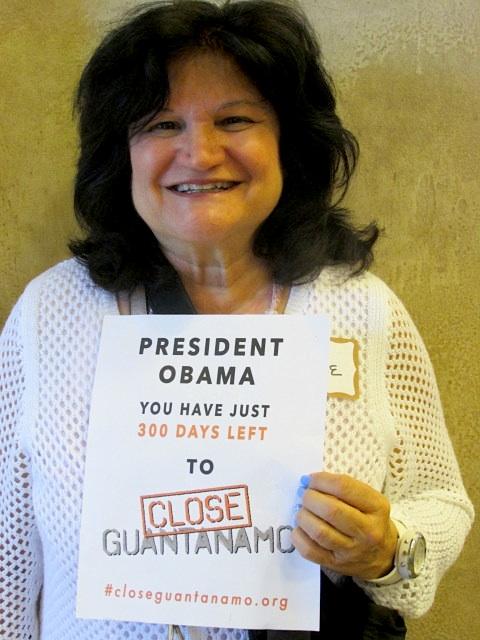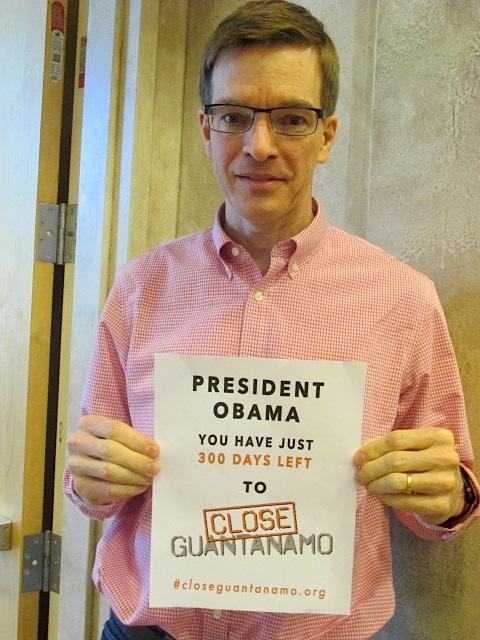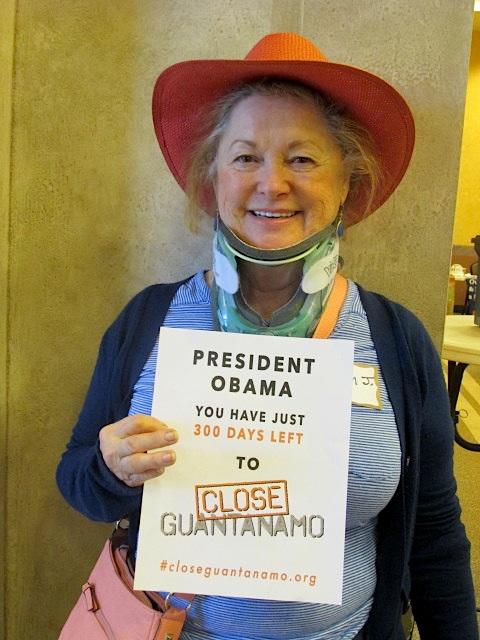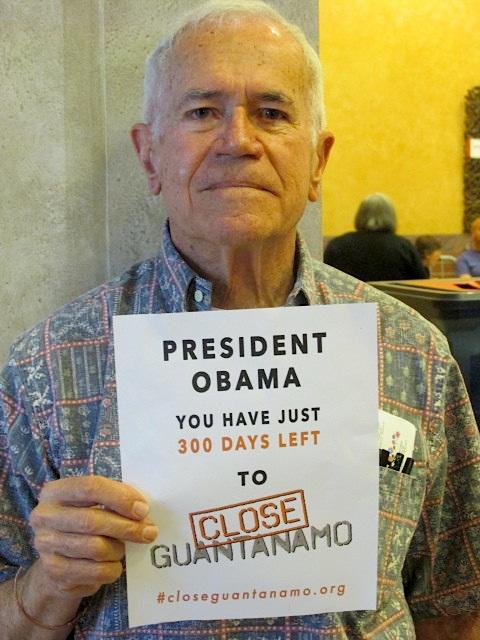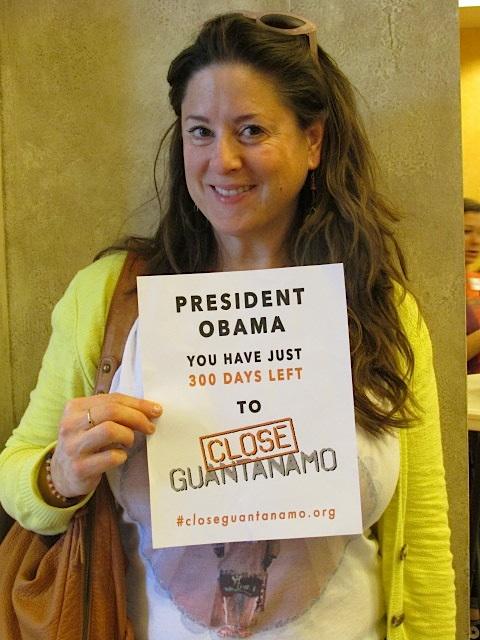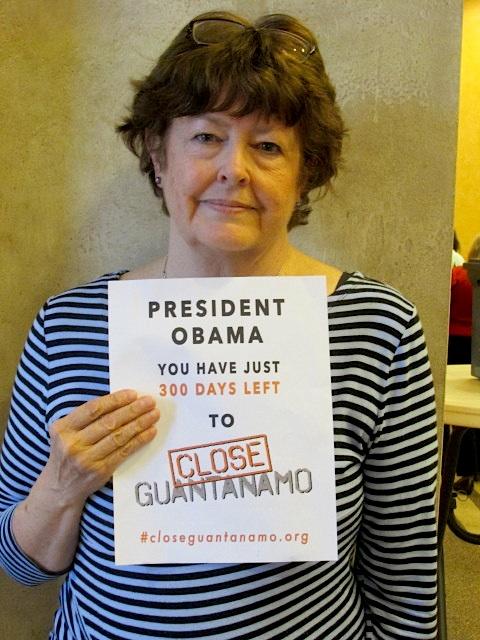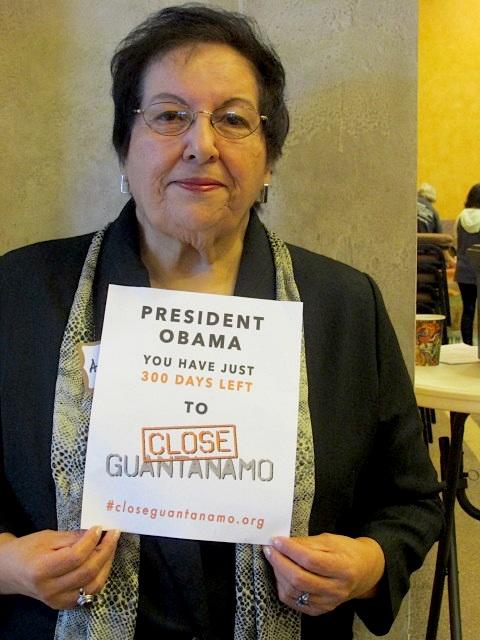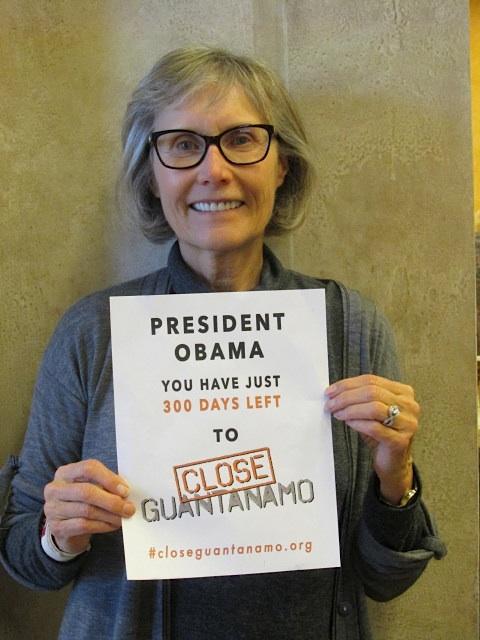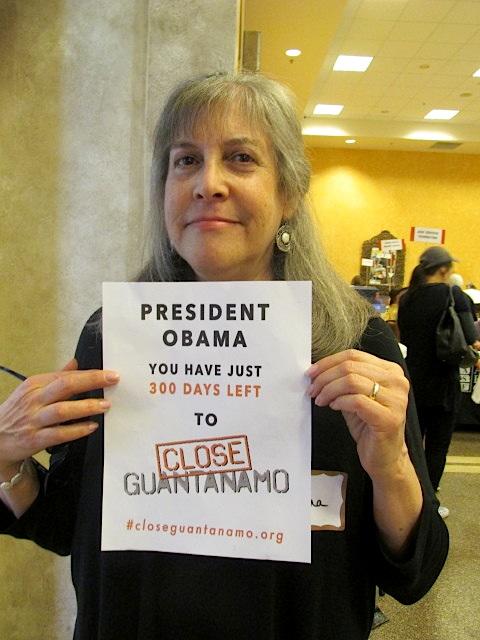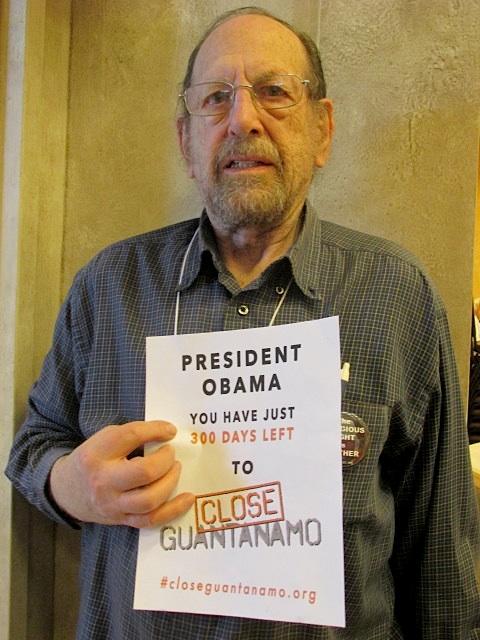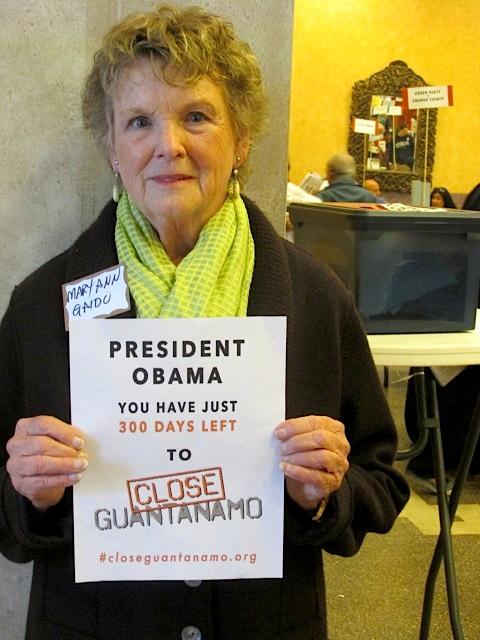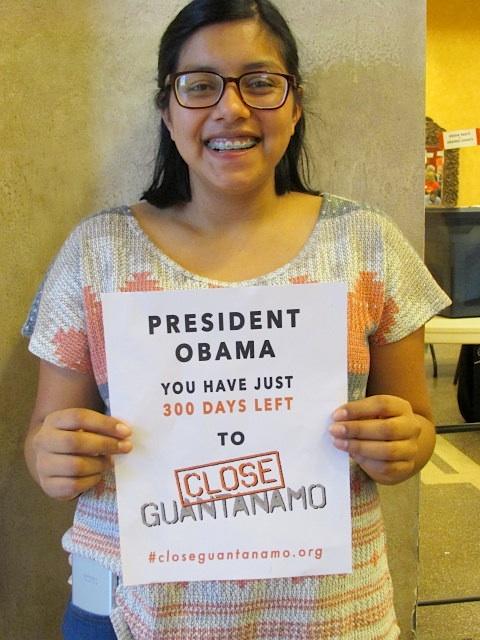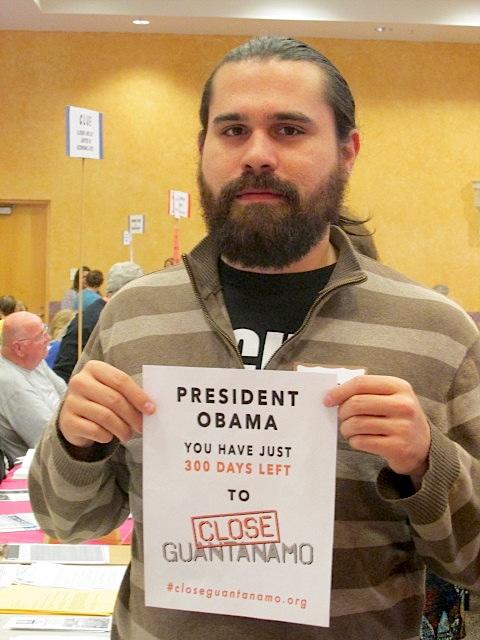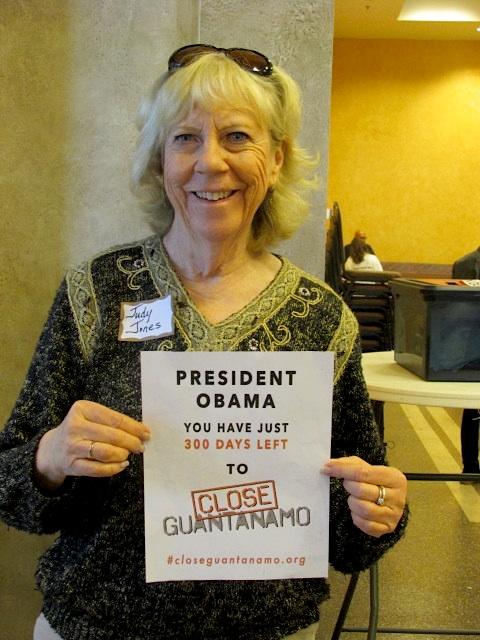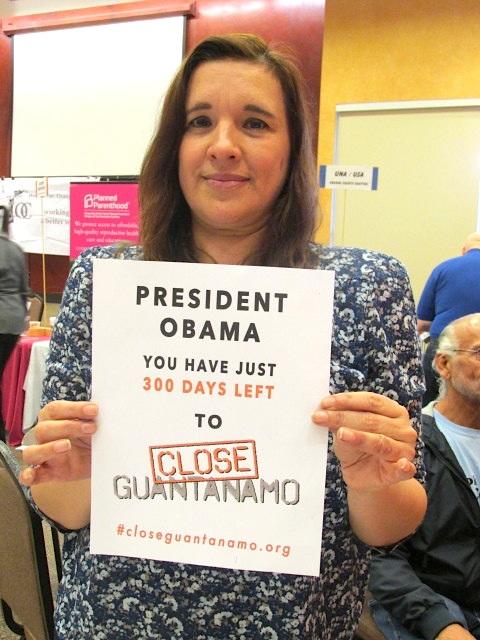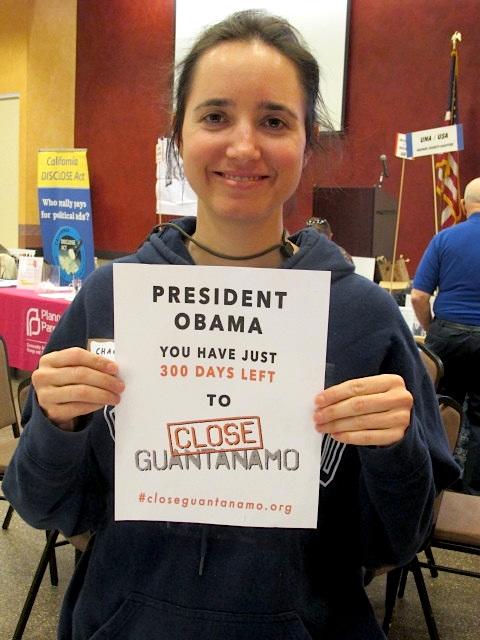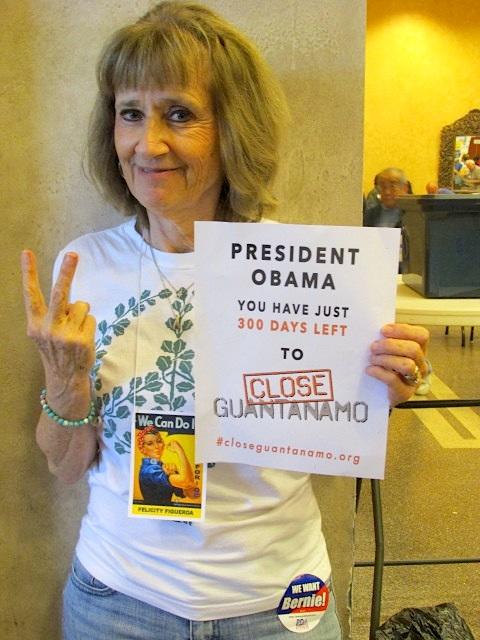 350 days to go (Feb. 4, 2016)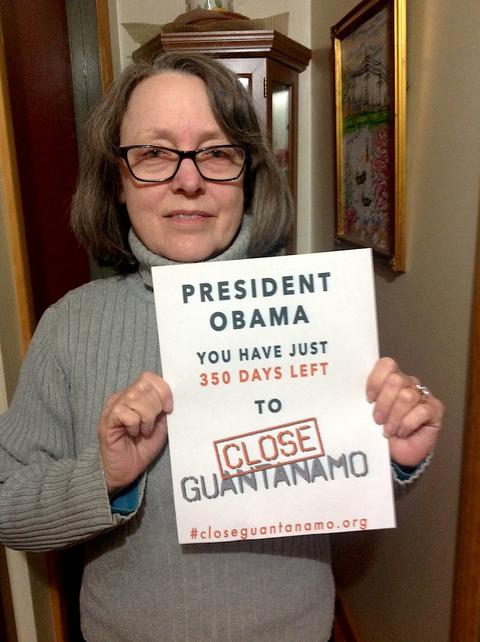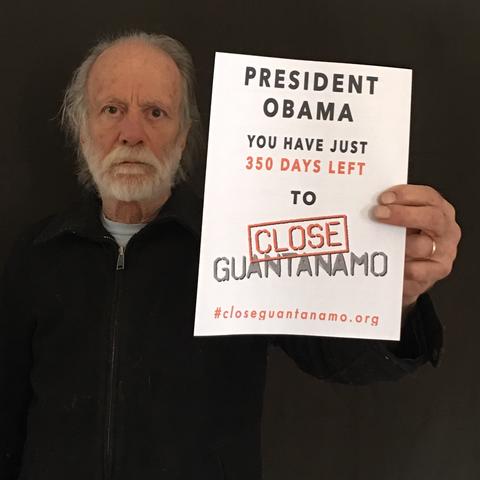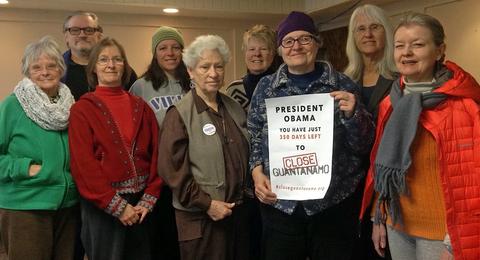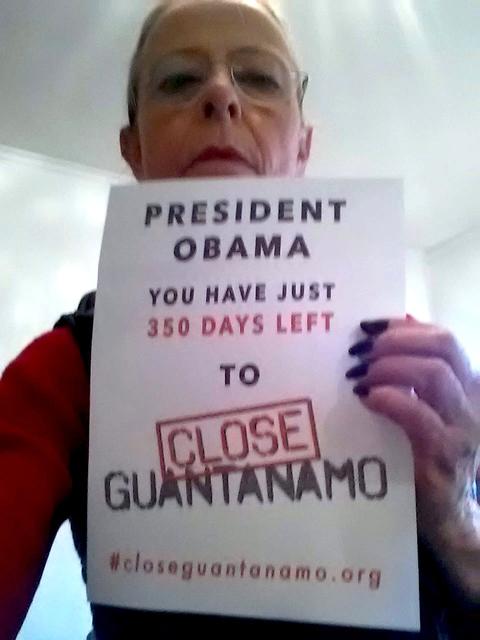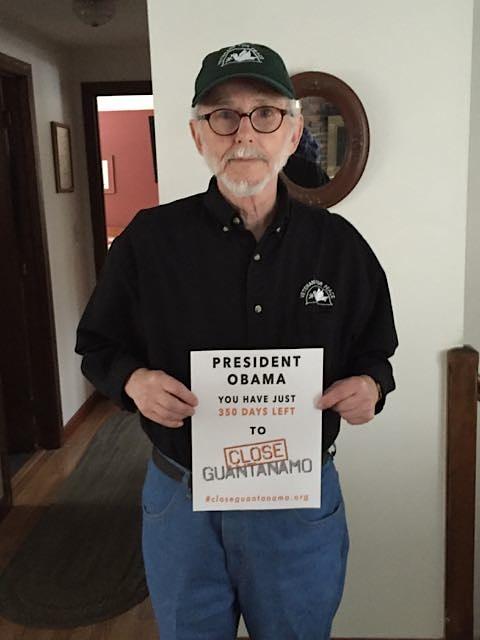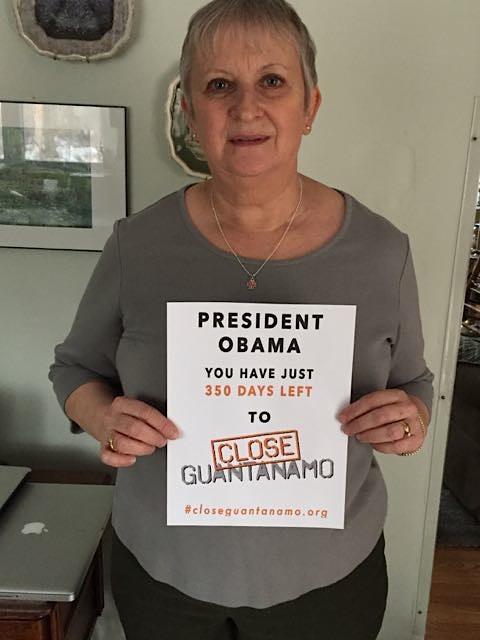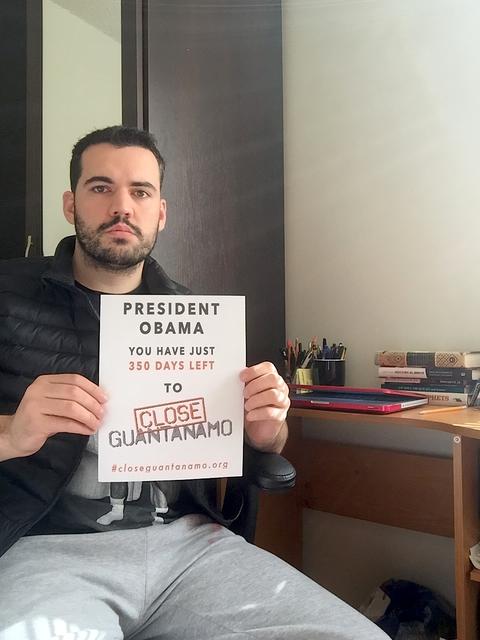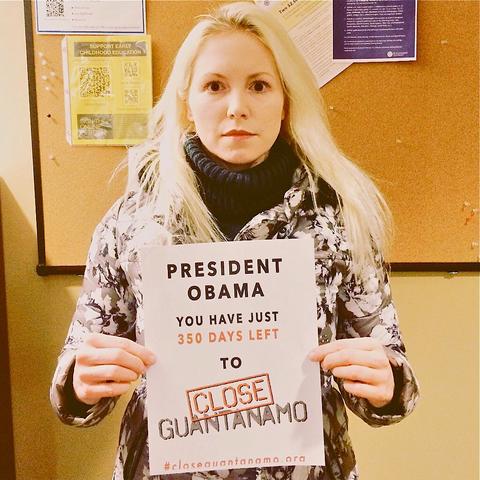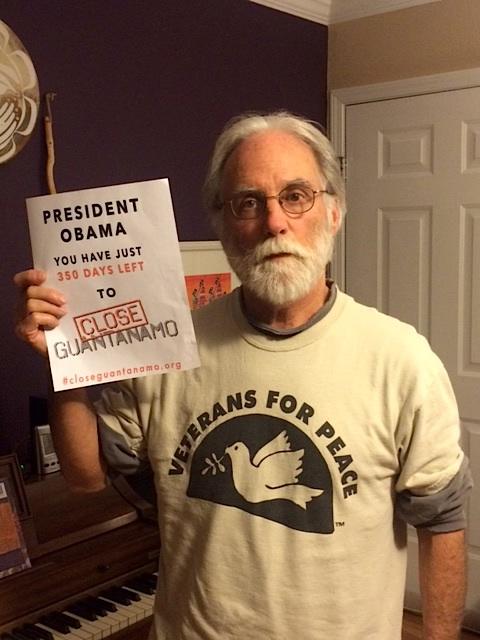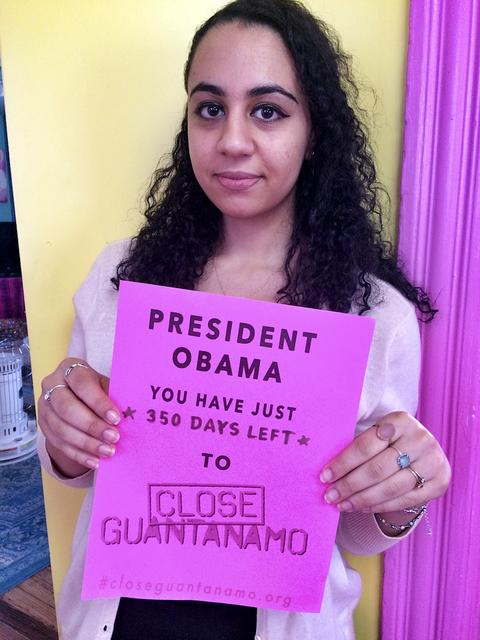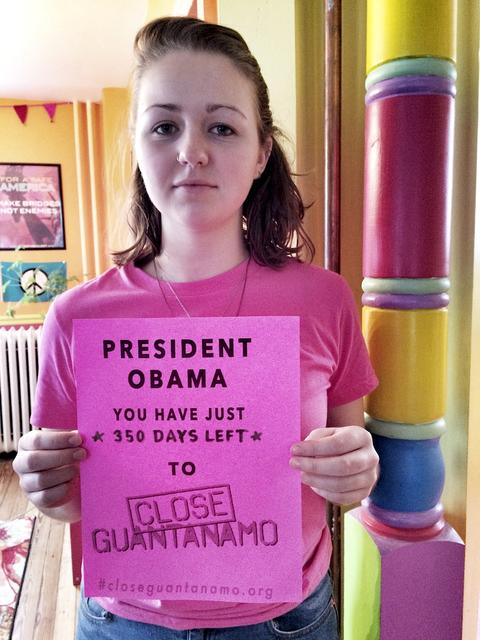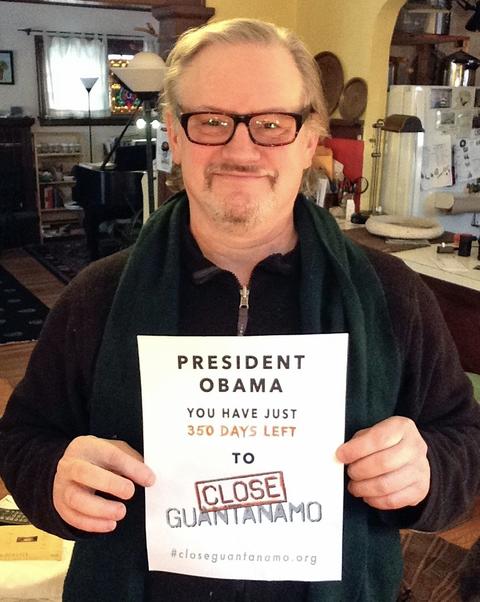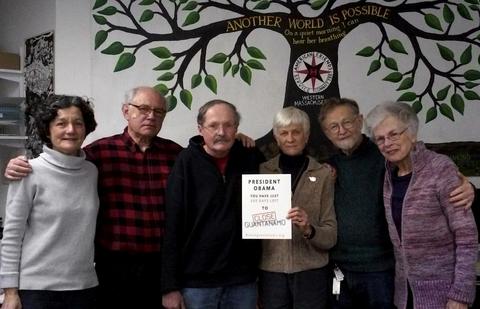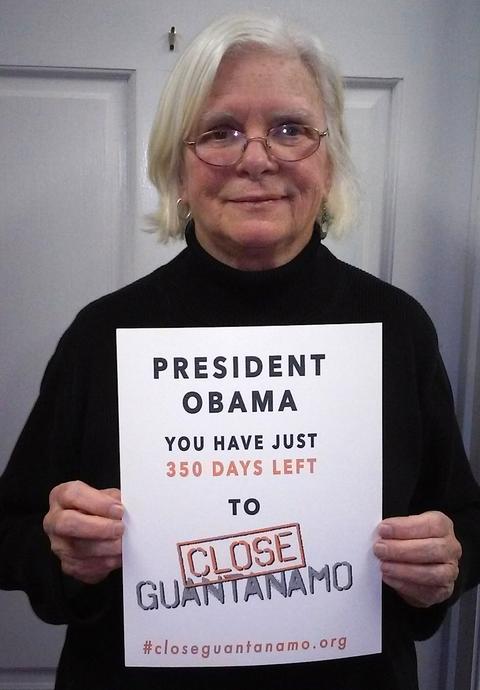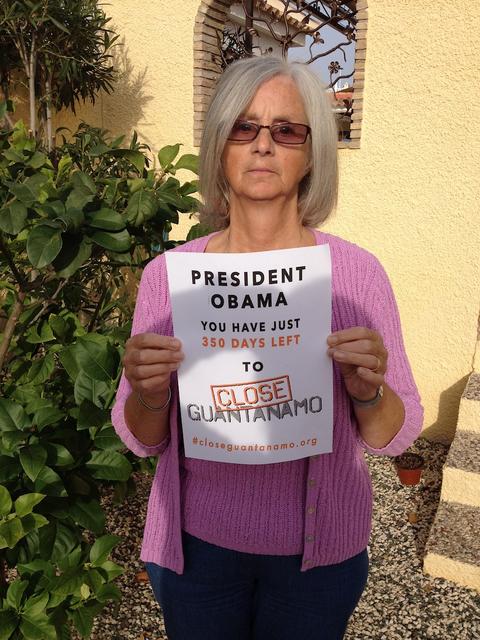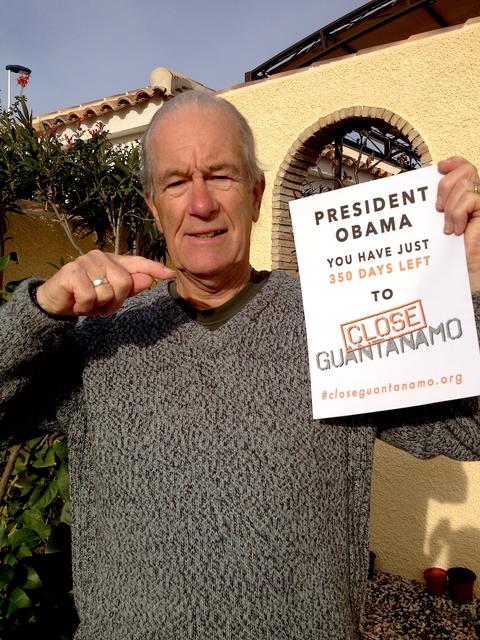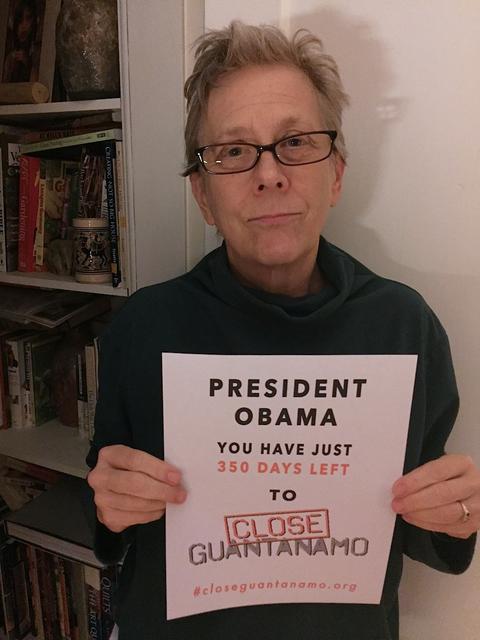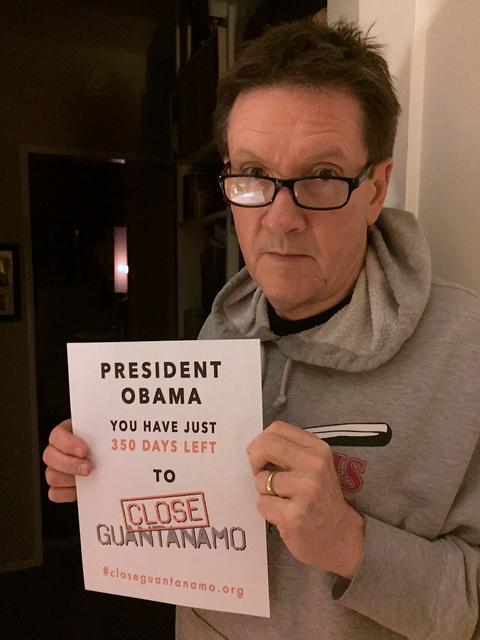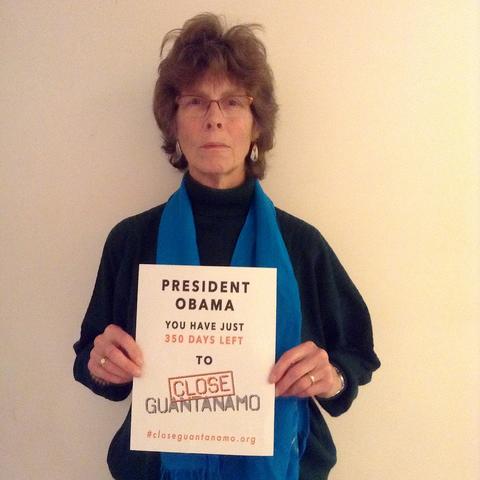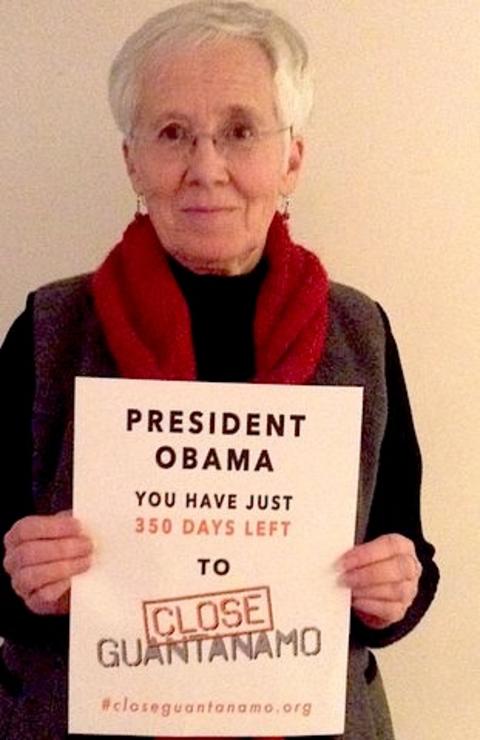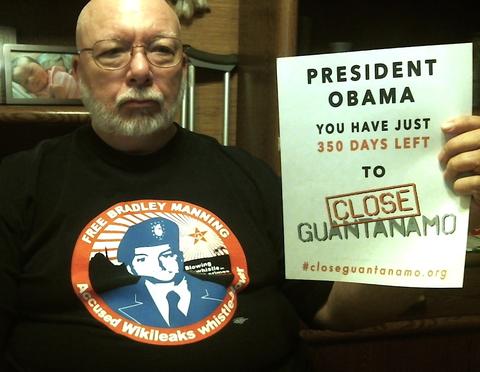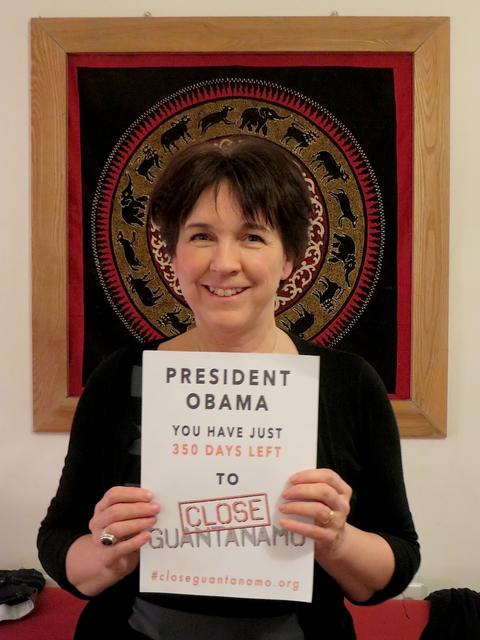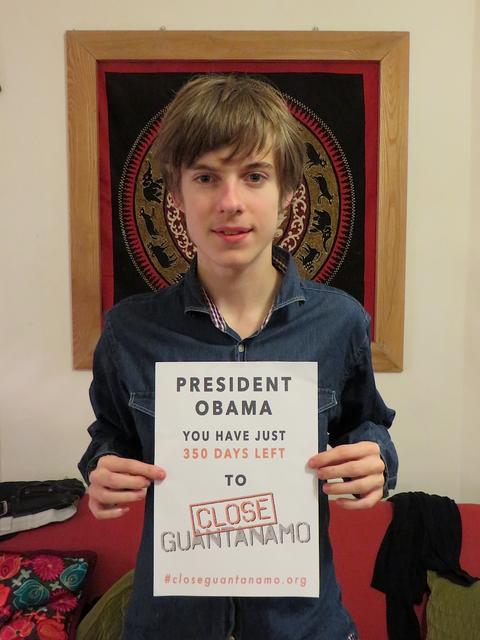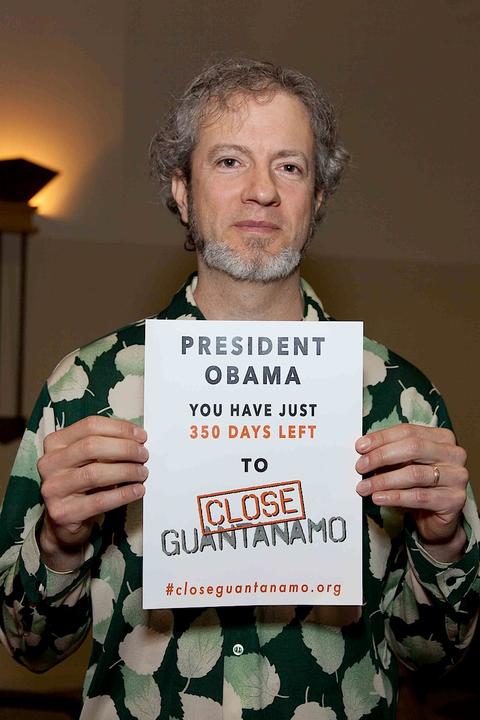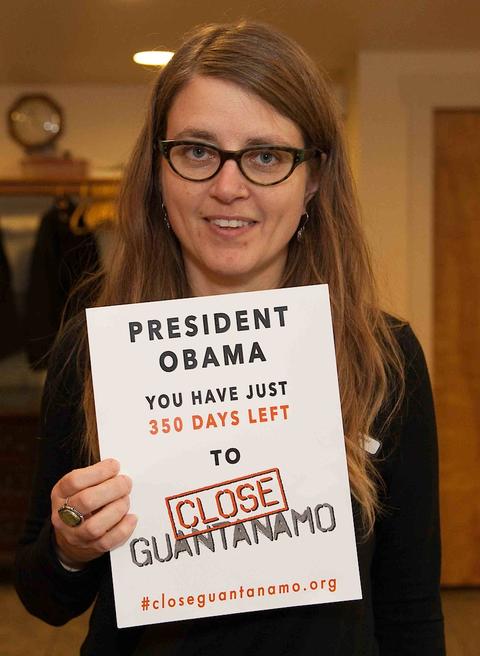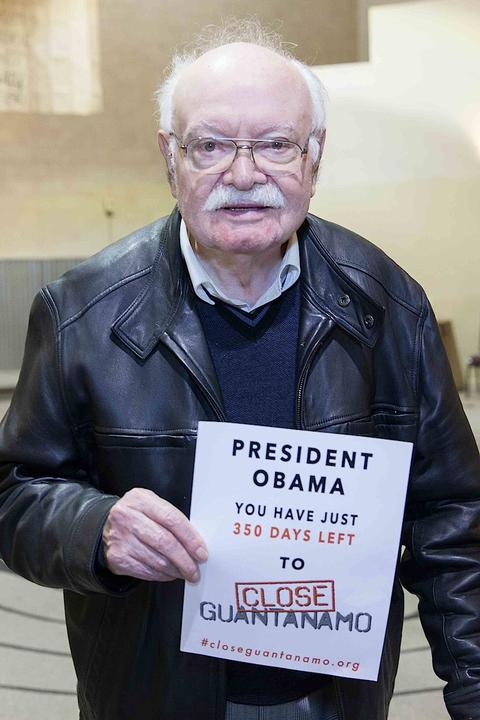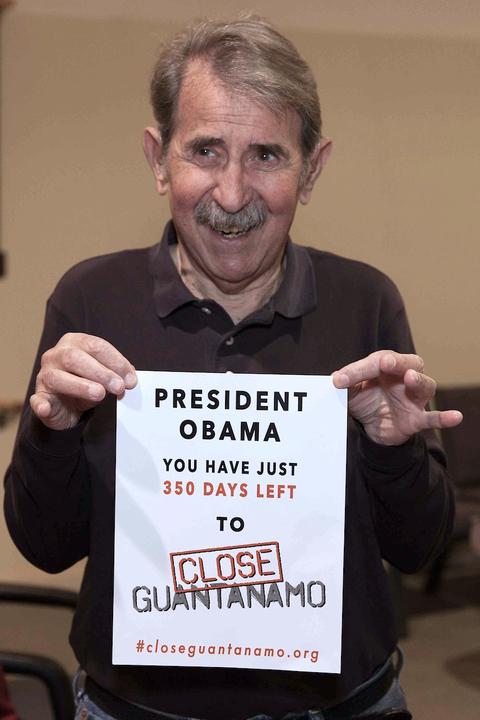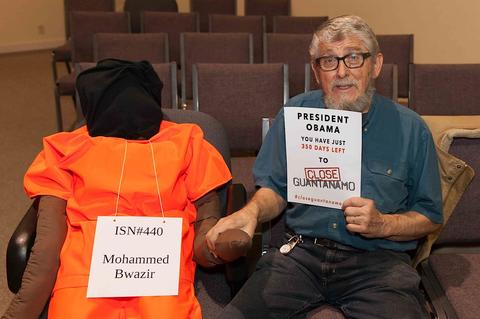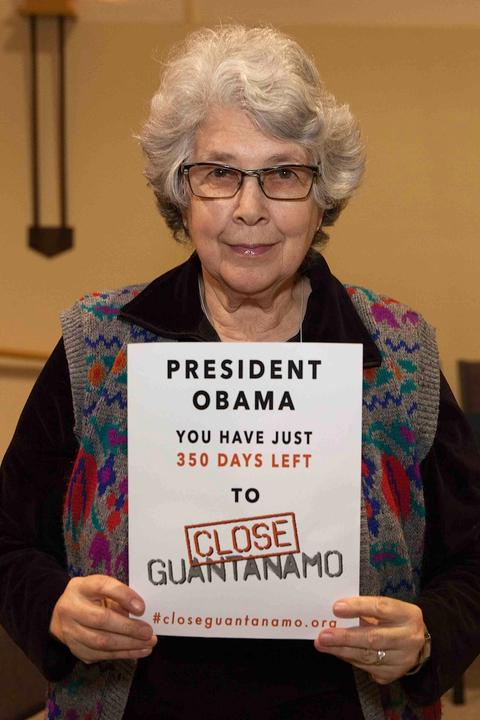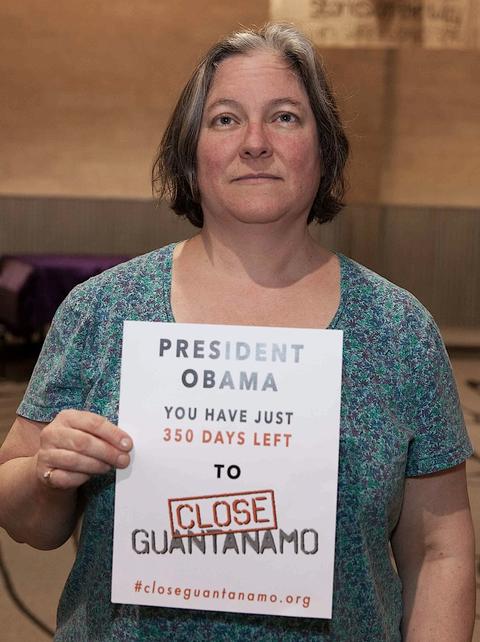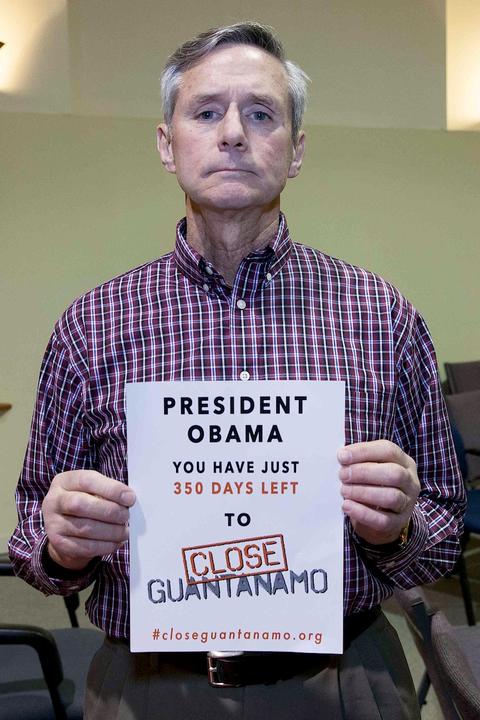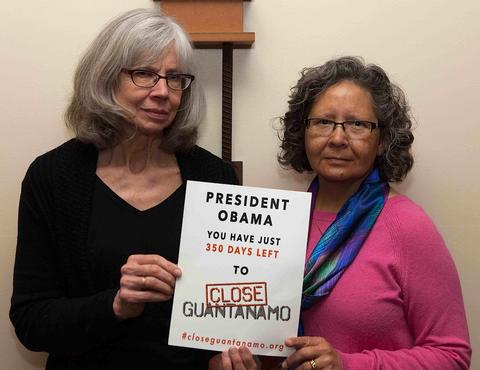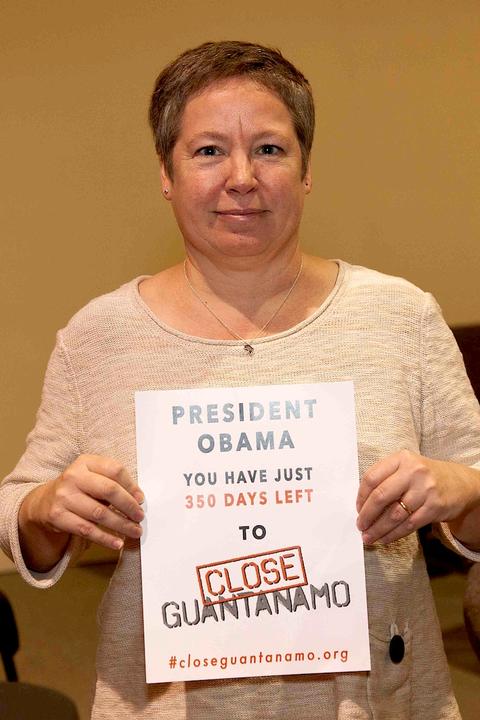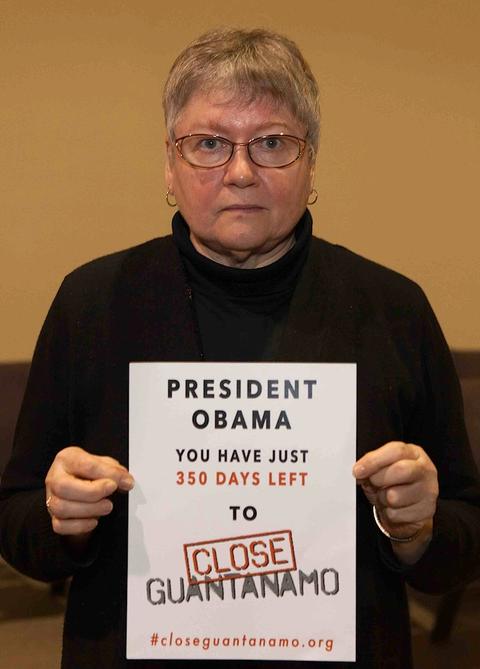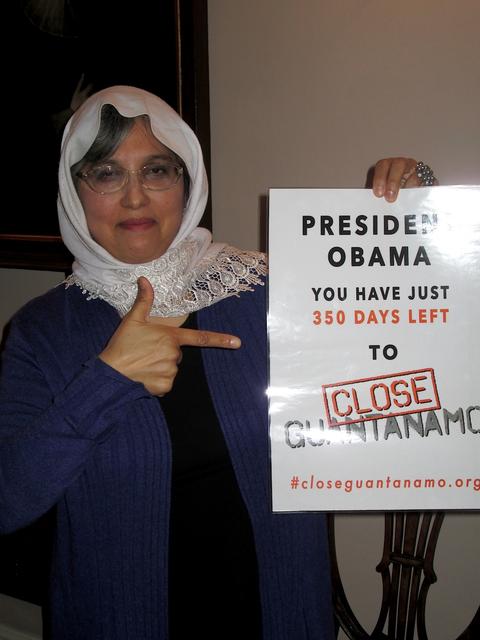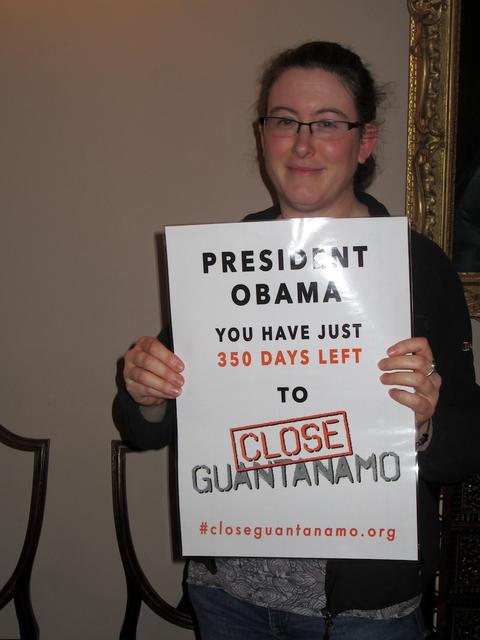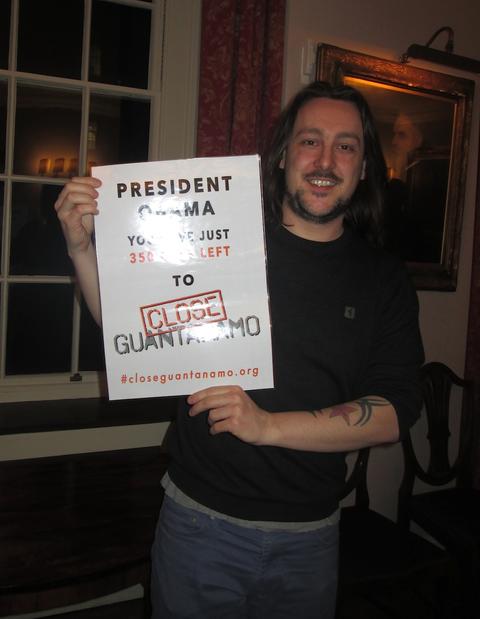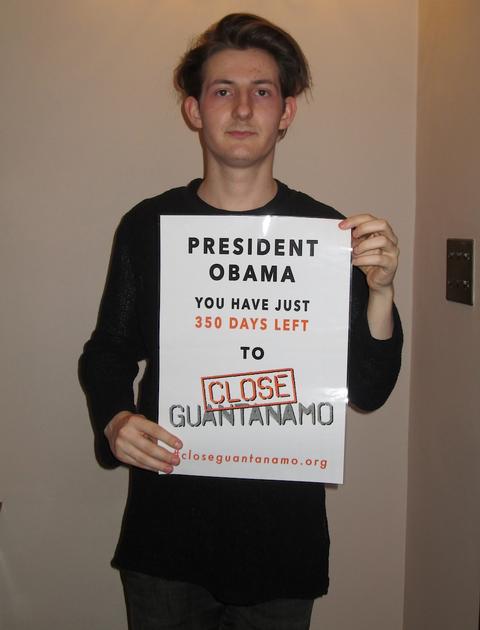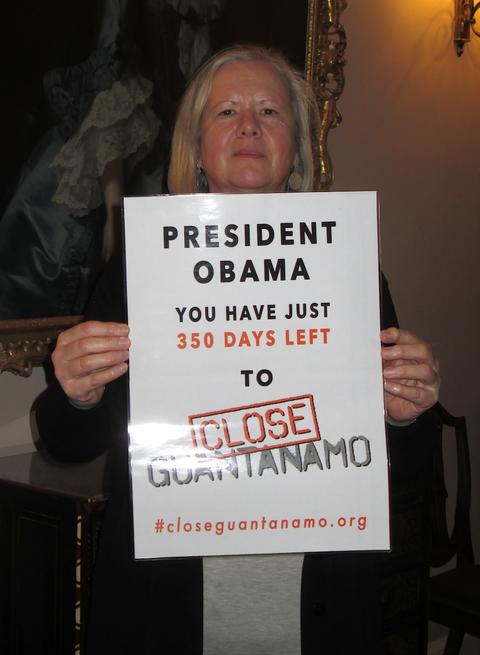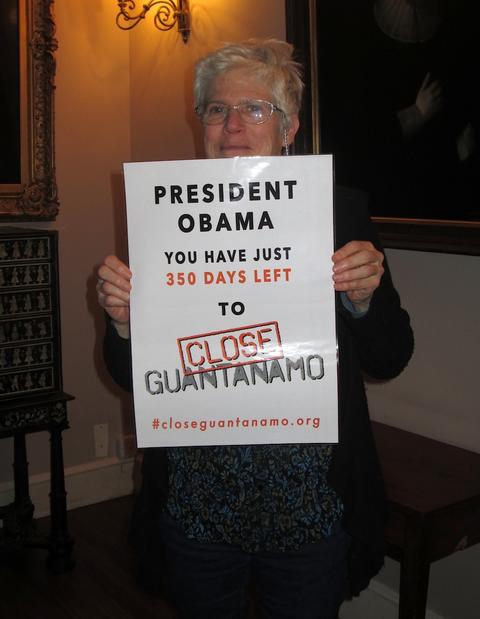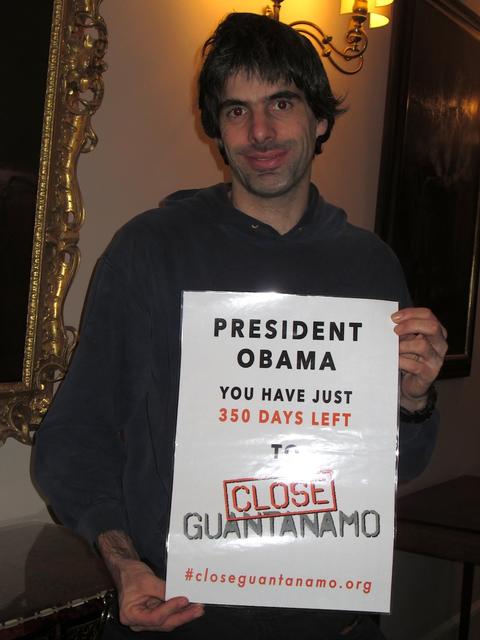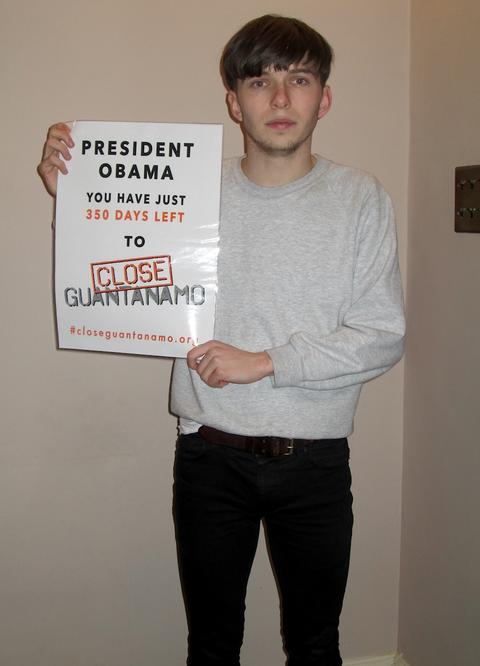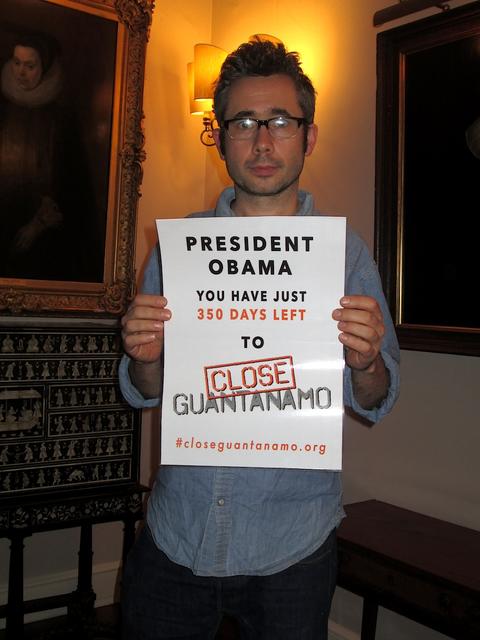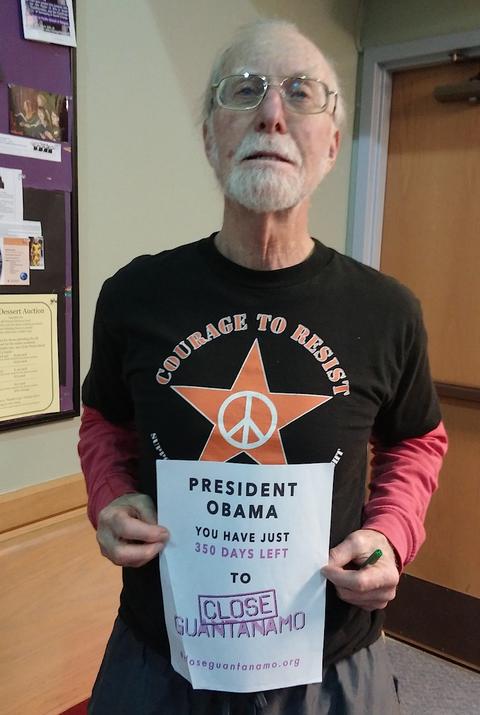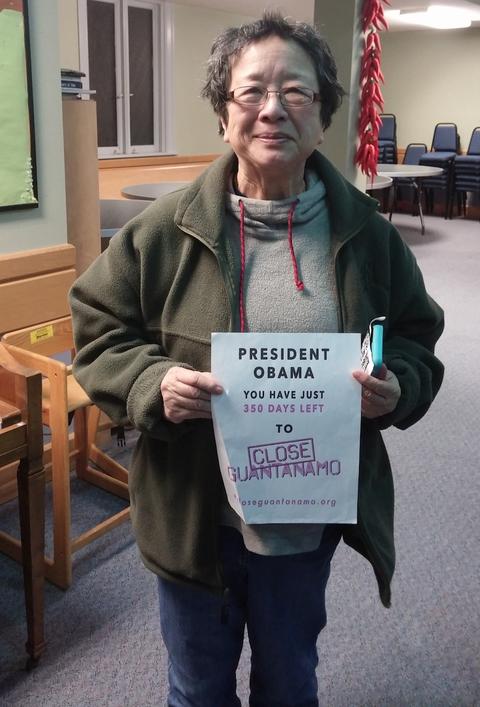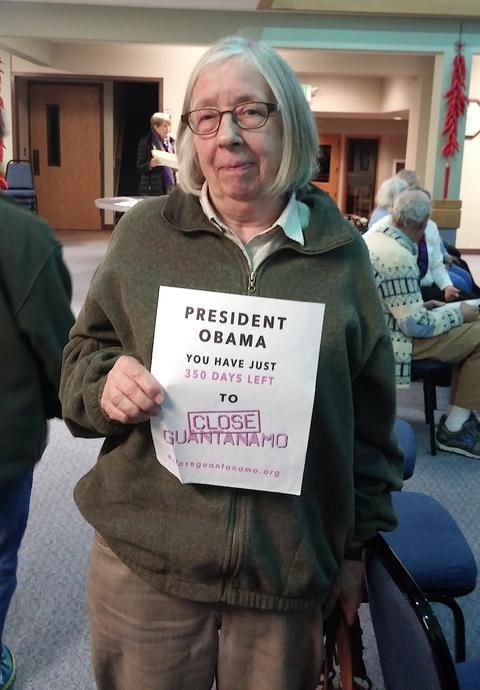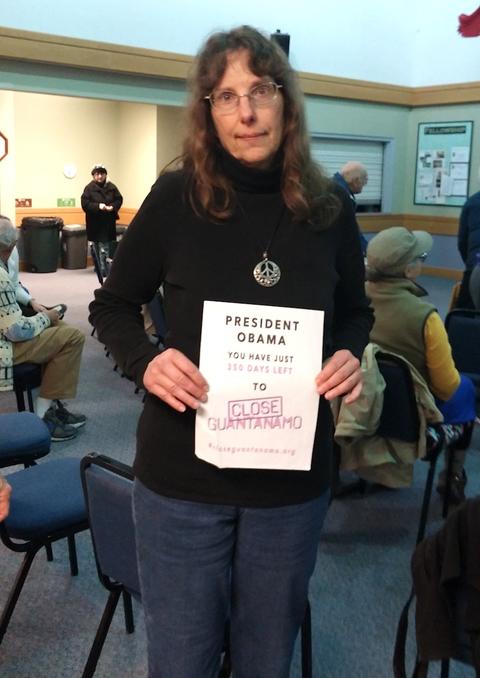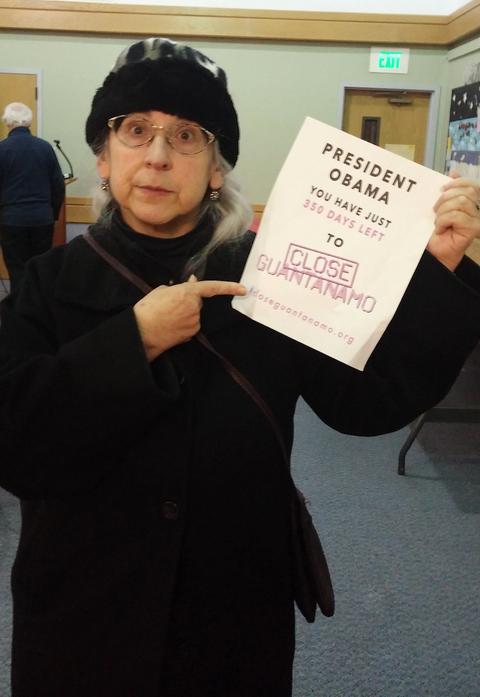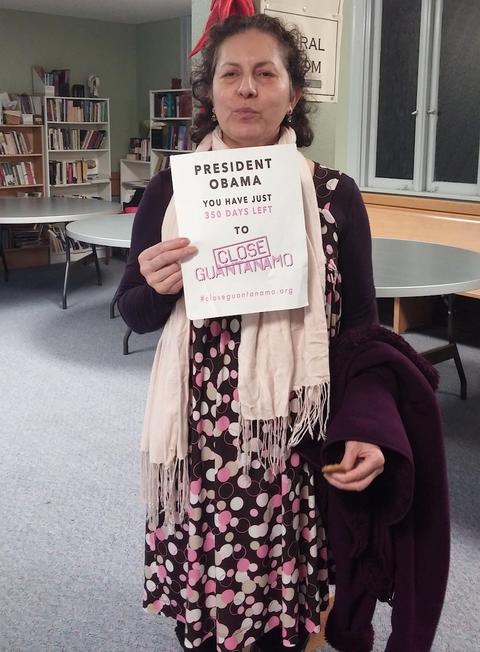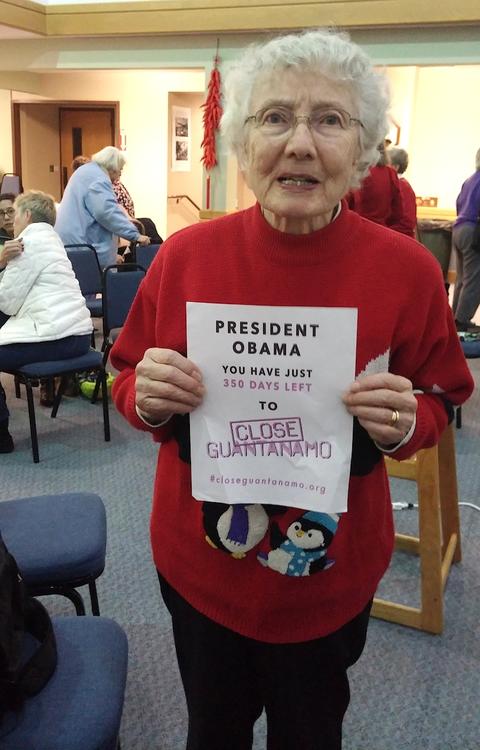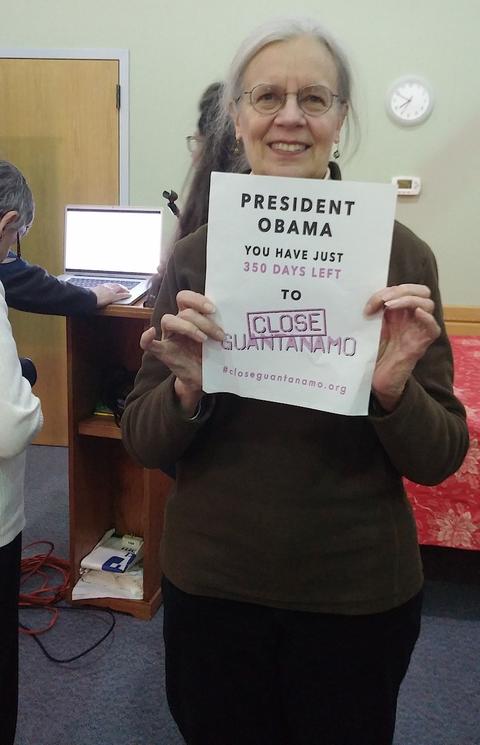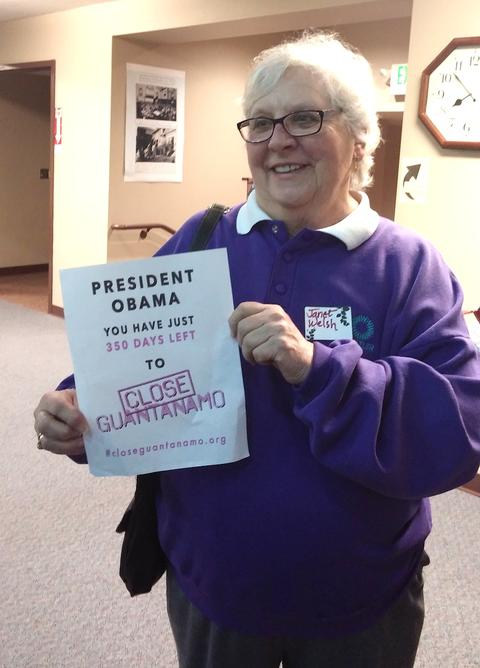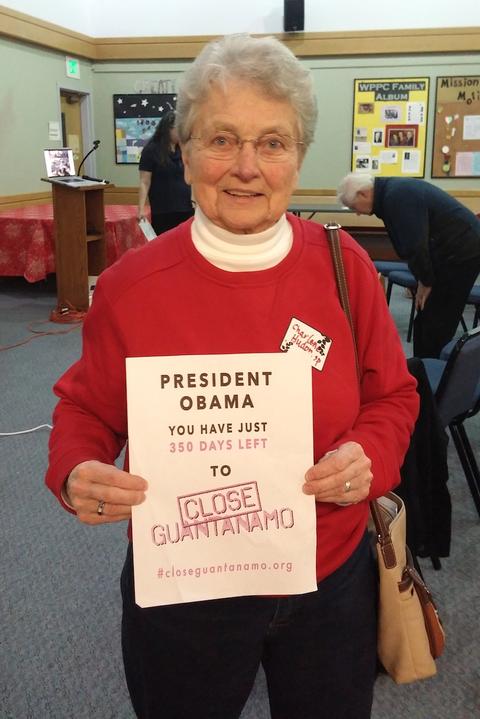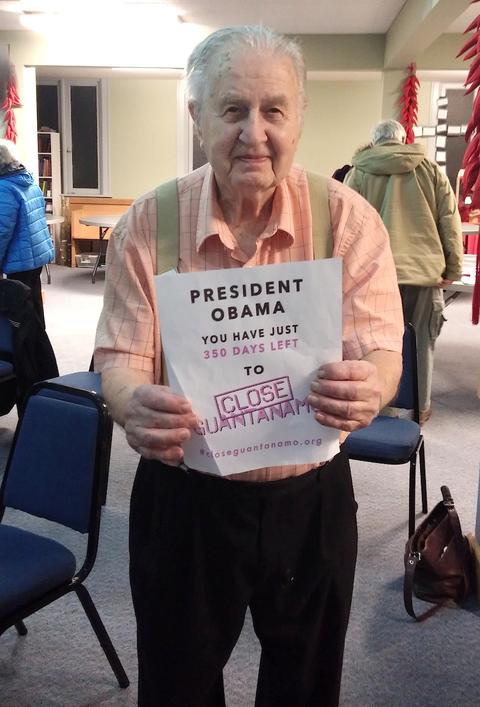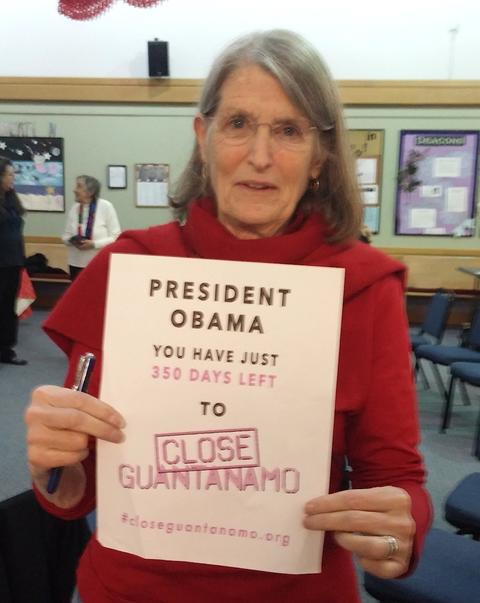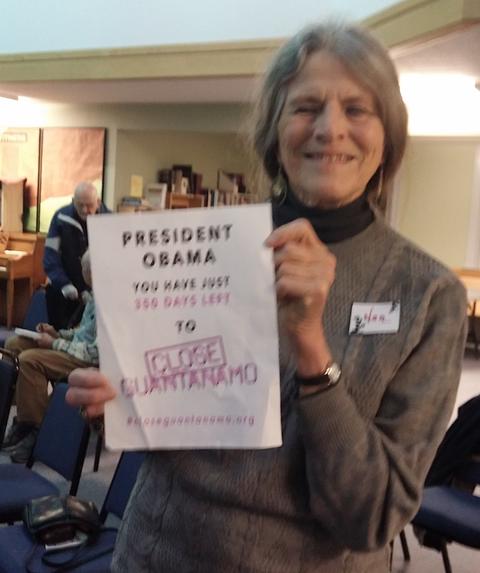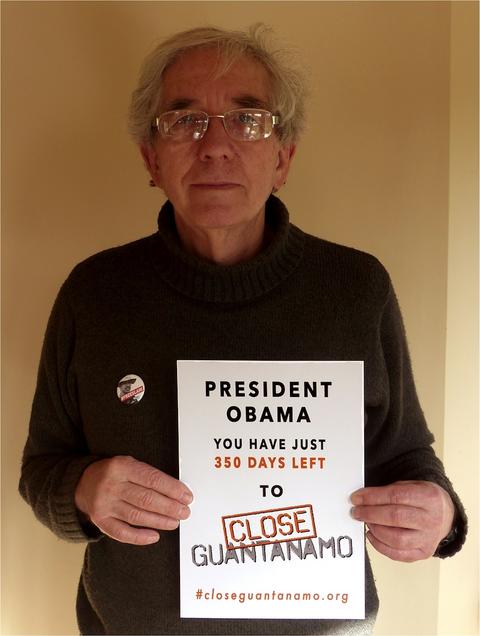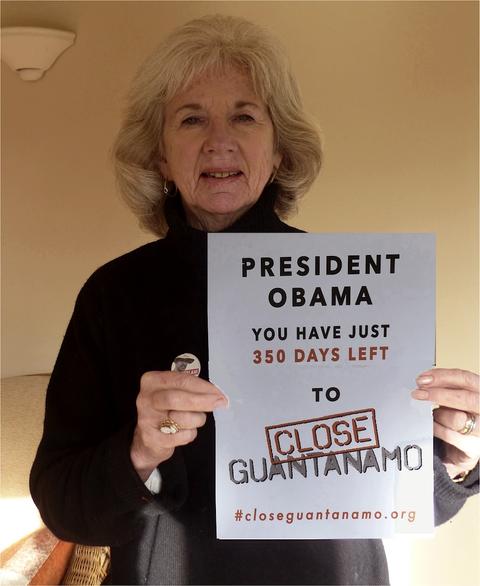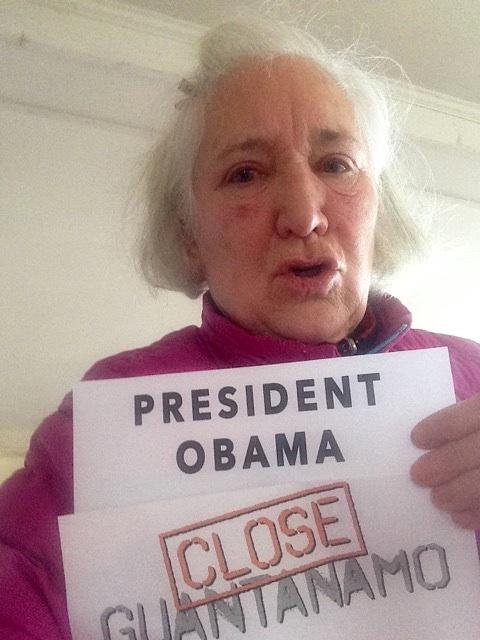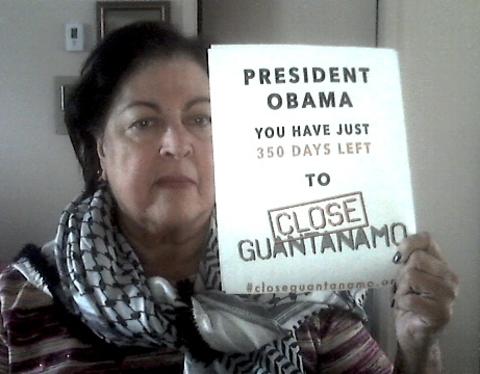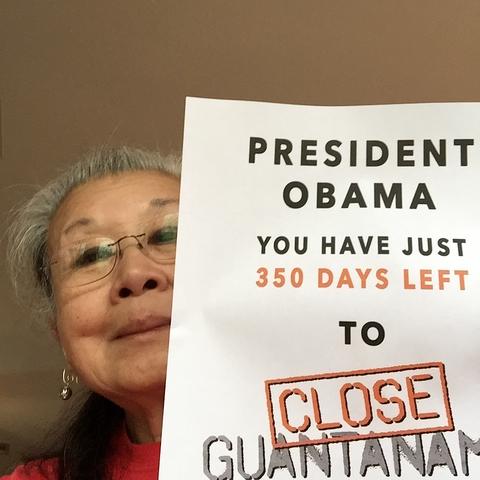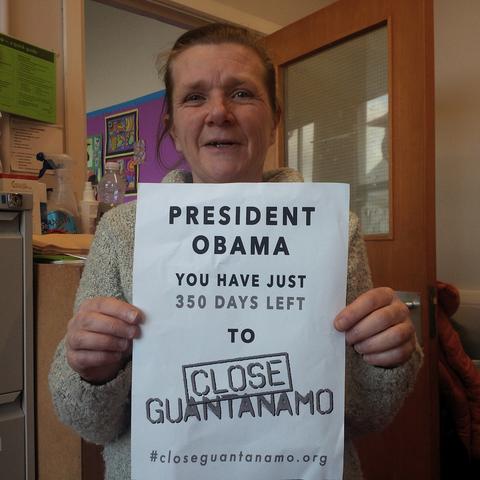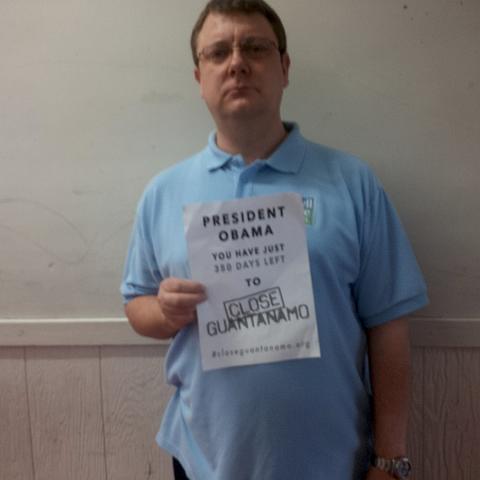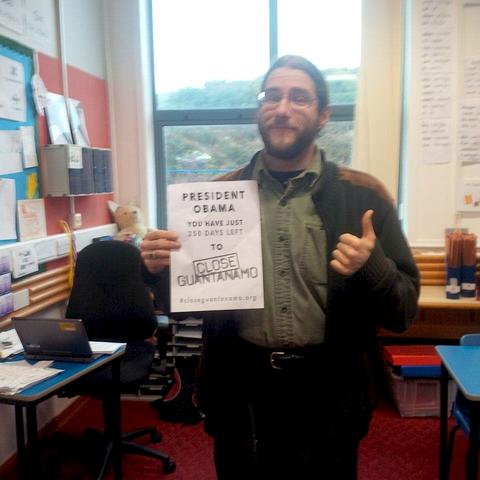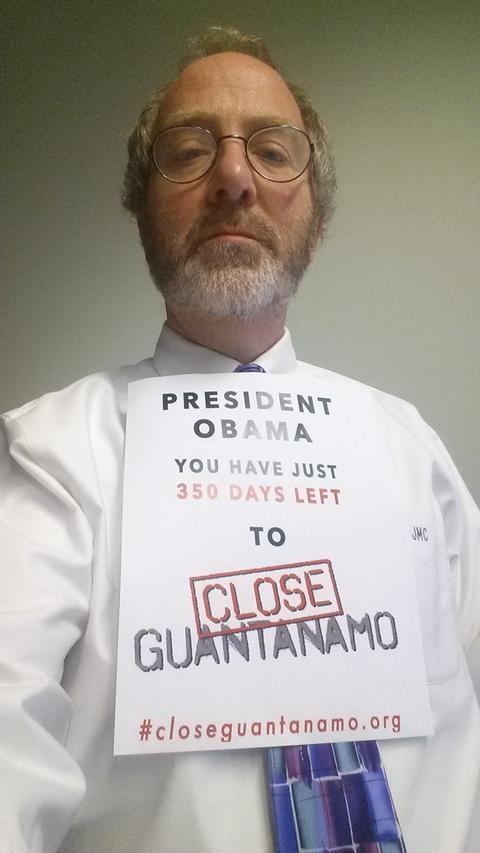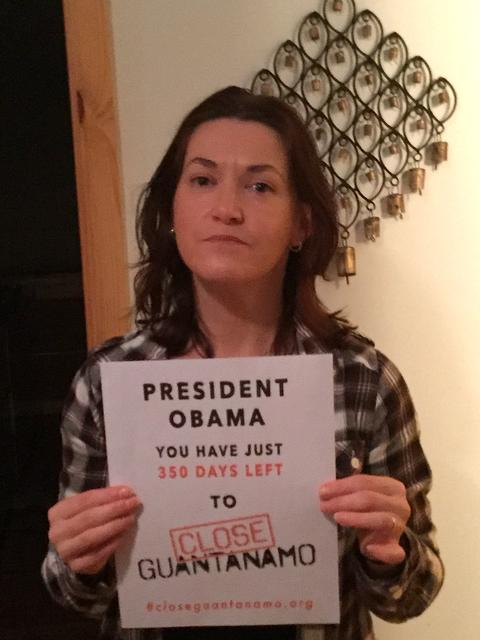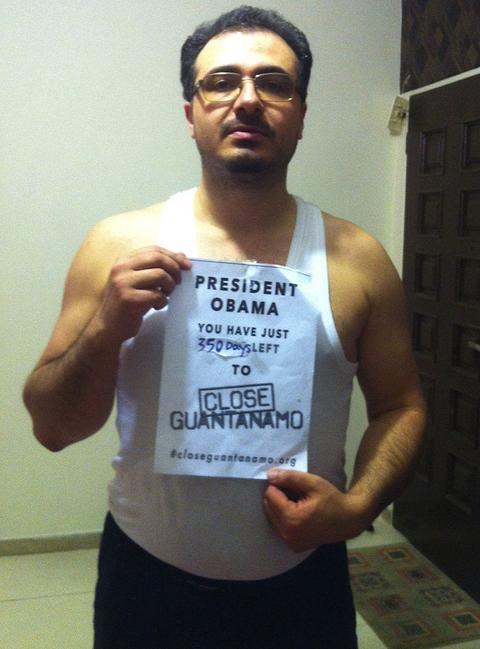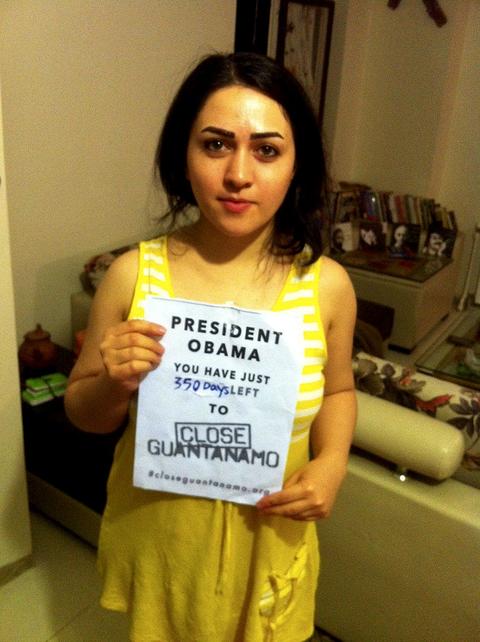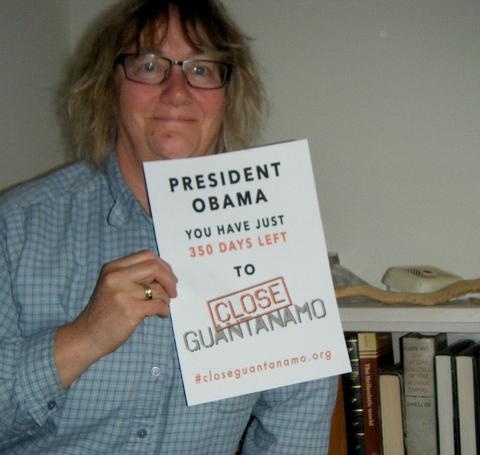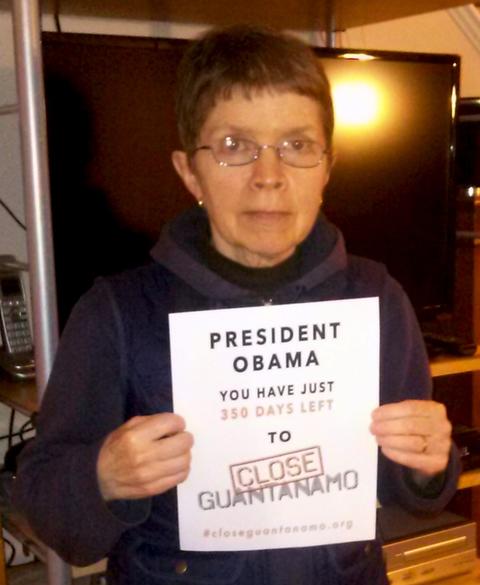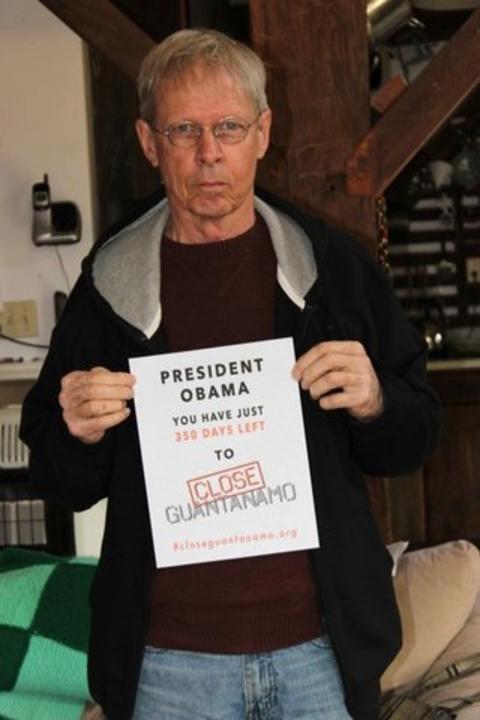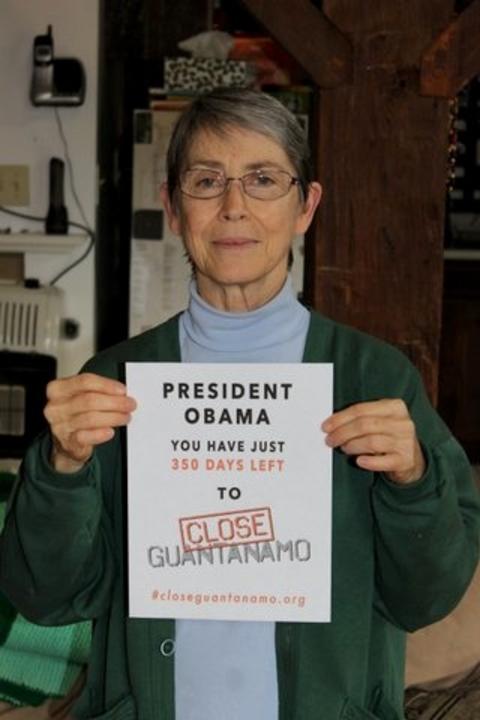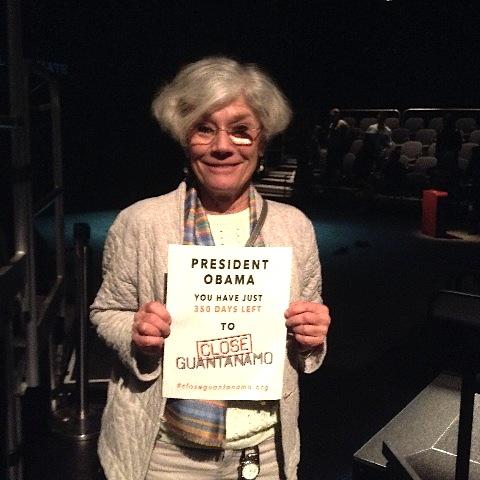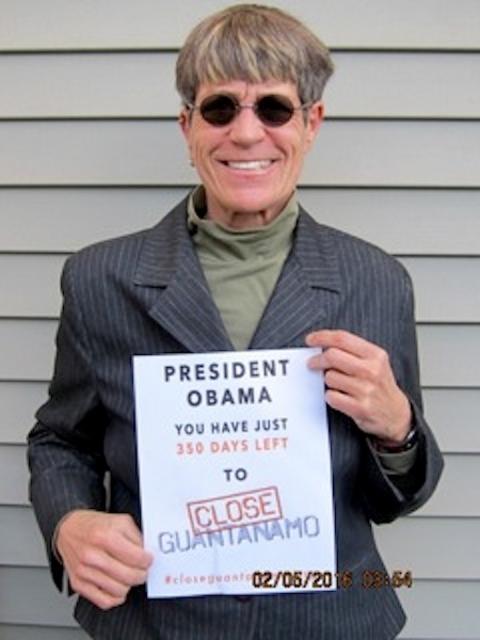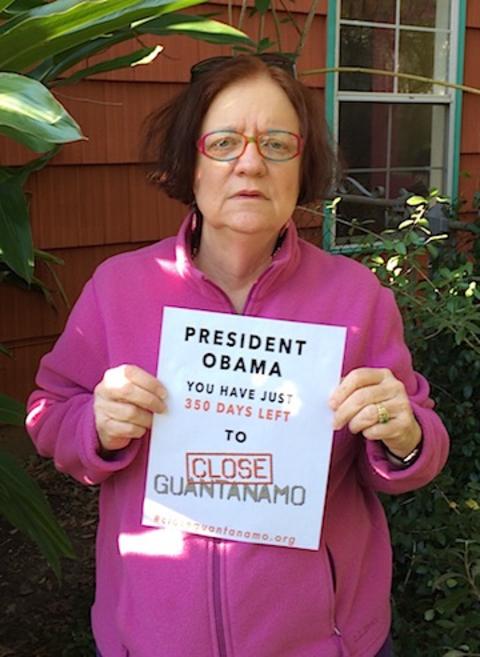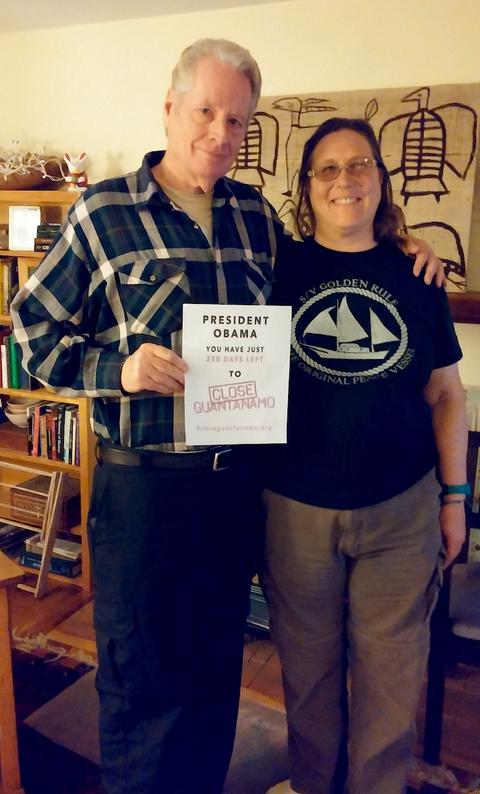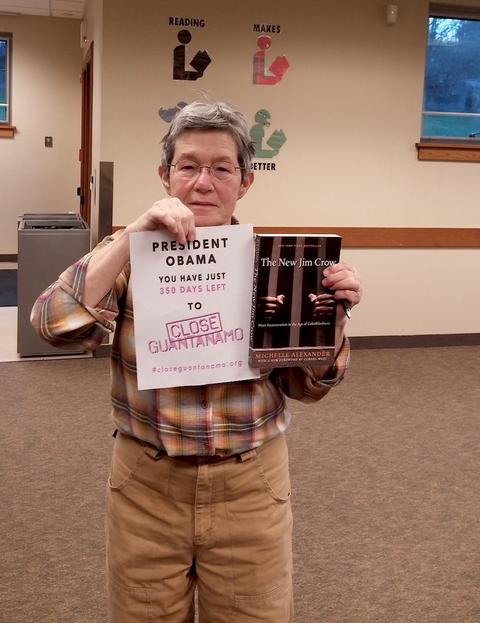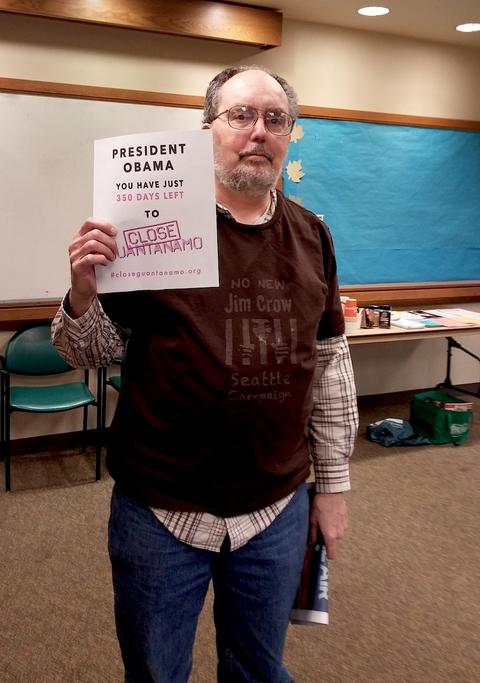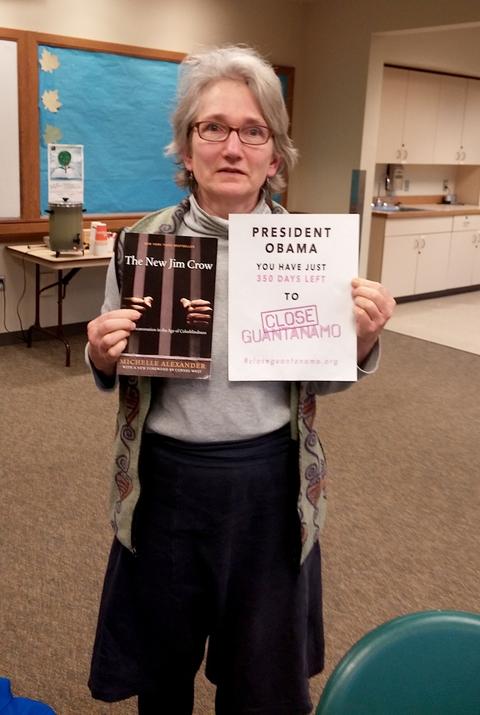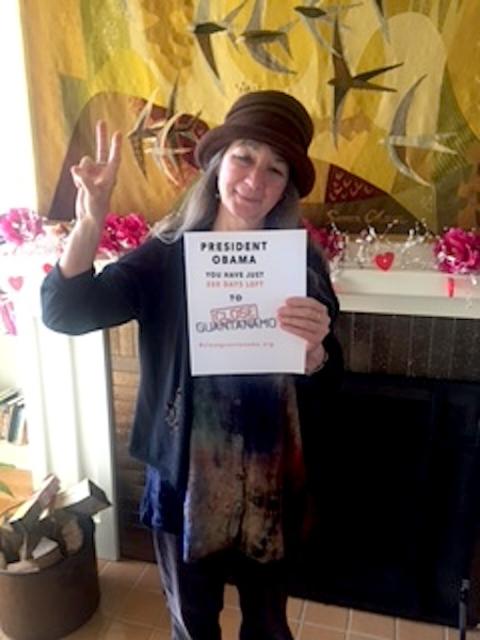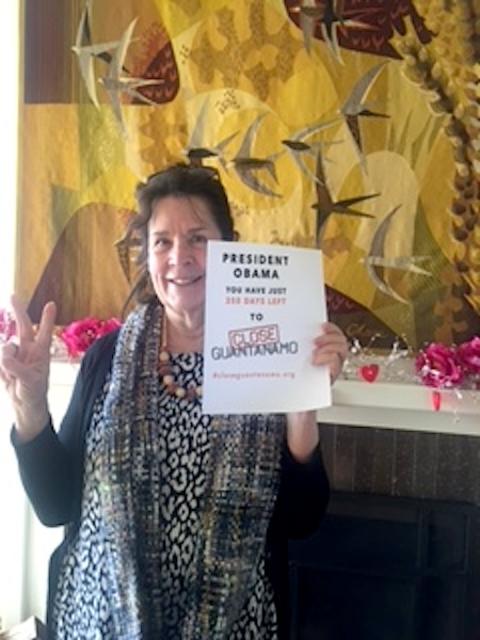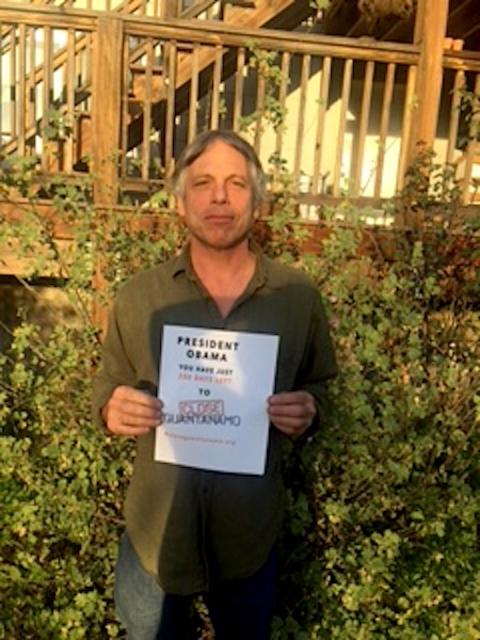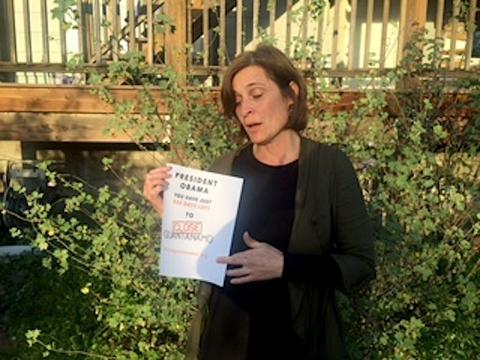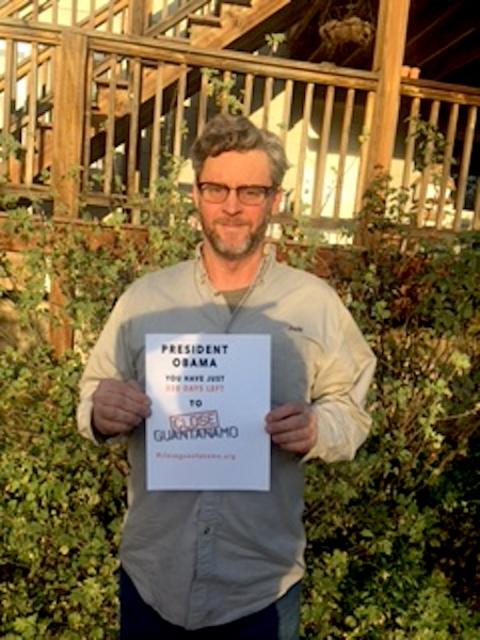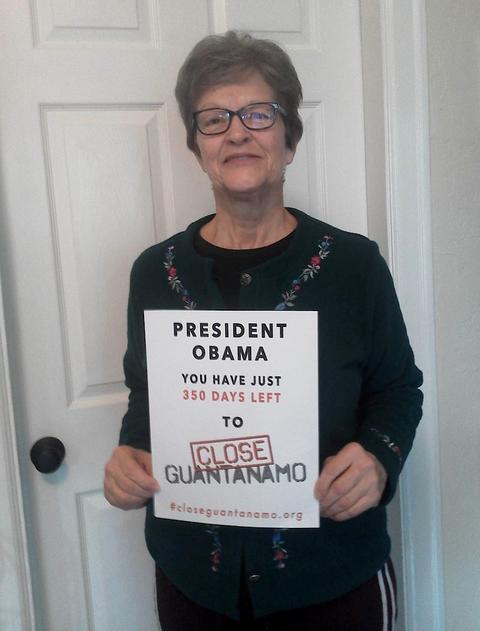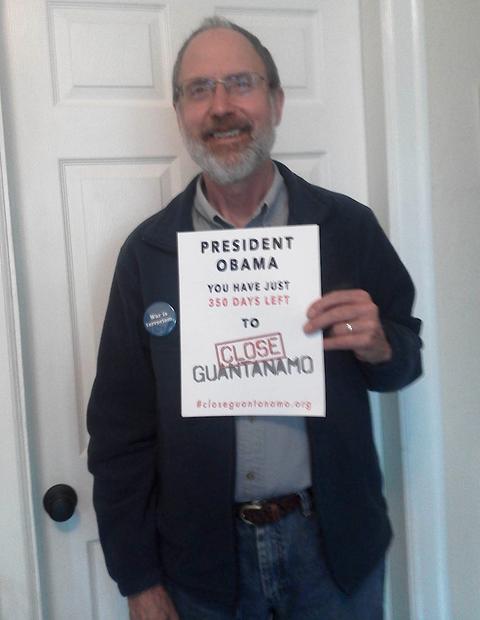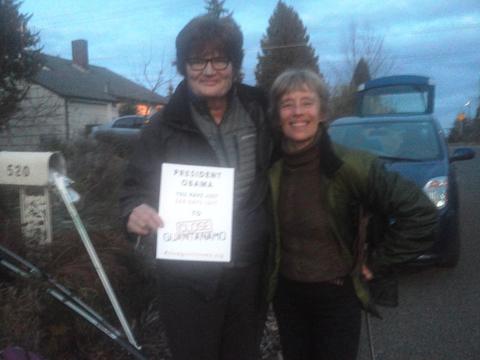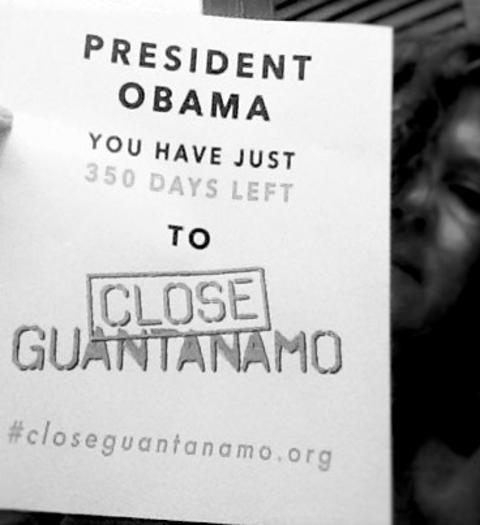 1 year to go (Jan. 20, 2016)