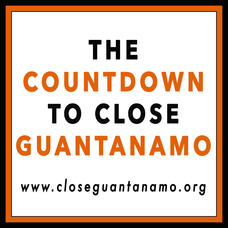 This page features photos of celebrity supporters of the "Countdown to Close Guantánamo" campaign, and other well-known and significant figures -- former Guantánamo prisoners, former members of the U.S. military, and prominent campaigners, for example. The campaign, launched on Jan. 20, 2016, counts down the last year of the Obama presidency and calls for President Obama to fulfill his promise to close the prison.
To get involved, print off the poster for "5 days to go" on Jan. 14, take a photo of yourself with it, and send it to us -- with a message if you wish. You can also let us know where you're from, if you'd like. We believe that the campaign to close Guantánamo has renewed urgency after Donald Trump's election victory, because he promised on the campaign trial to keep Guantánamo open, to add to its population, and to reintroduce torture, and because of his tweet on Jan. 3 calling for no more releases from Guantánamo.
To show our concern, we have posters prepared for every one of the five days before Trump's inauguration -- "4 days to go" is on Jan. 15, "3 days to go" is on Jan. 16, "2 days to go" is on Jan. 17, and "1 day to go" is on Jan. 18, to be followed by a new poster aimed at Donald Trump! Please feel free to take photos with as many posters as you wish, and to send them to us.
Also see the photos of members of the public from around the world here (from 1 year to 300 days) and here (from 250 days onwards), and also here (from 150 days and 100 days), and from 70 days onwards here. The latest page -- of photos from "15 days to go" onwards -- is here.
For further information about the aims of the campaign, see our article, The "Countdown to Close Guantánamo" Launches: Send in Your Photos Asking President Obama to Fulfill His Promise to Close the Prison, and watch Roger Waters and "Close Guantánamo" co-founder Andy Worthington discussing the launch with Amy Goodman on Democracy Now!
1 day to go (January 18, 2017)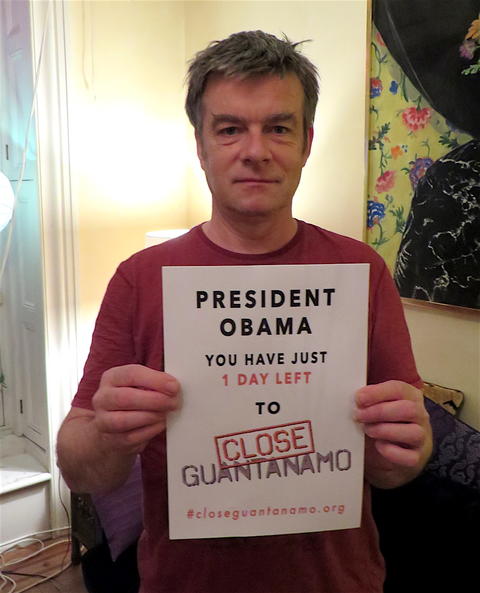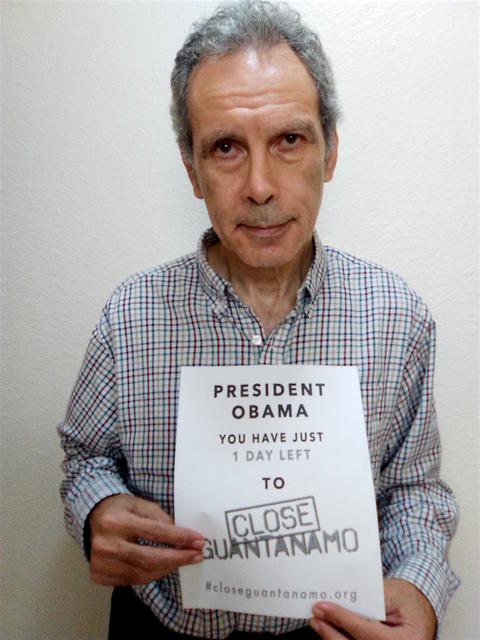 2 days to go (January 17, 2017)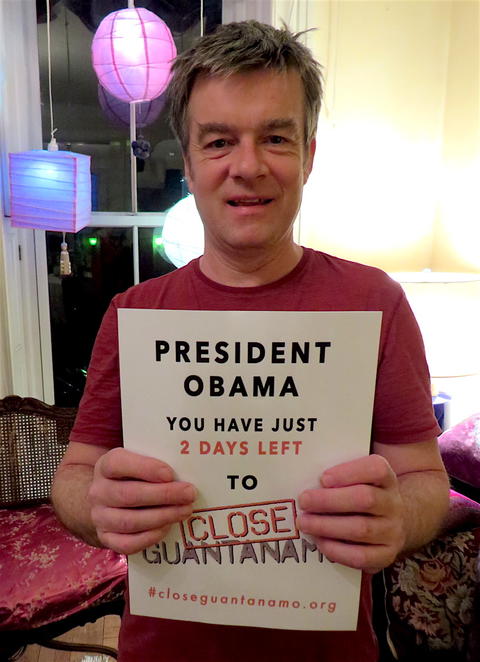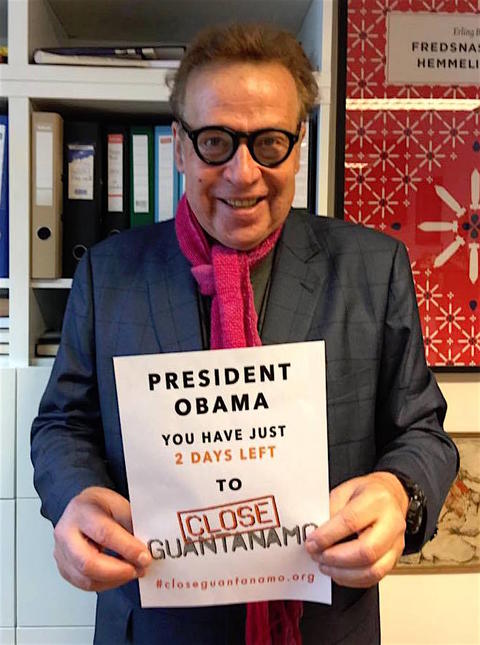 5 days to go (January 14, 2017)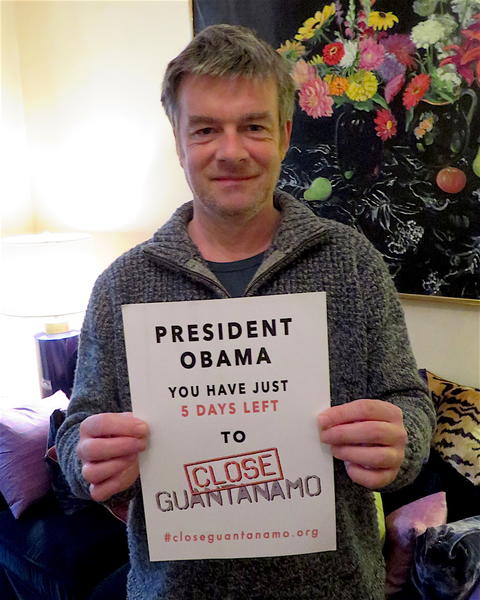 10 days to go (January 9, 2017)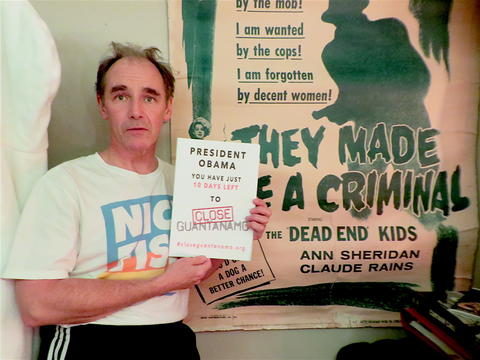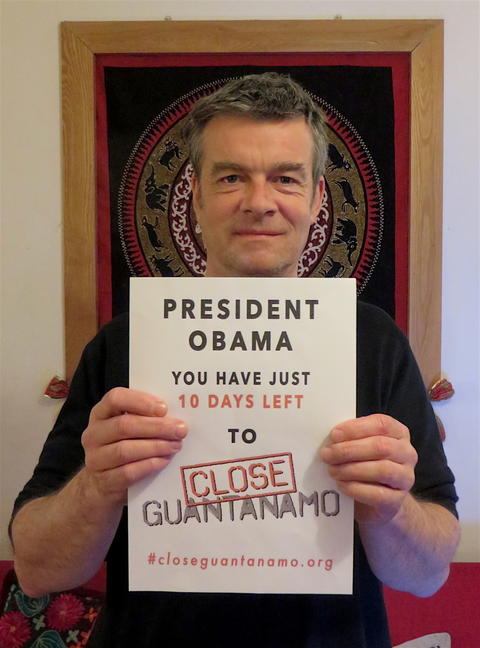 15 days to go (January 4, 2017)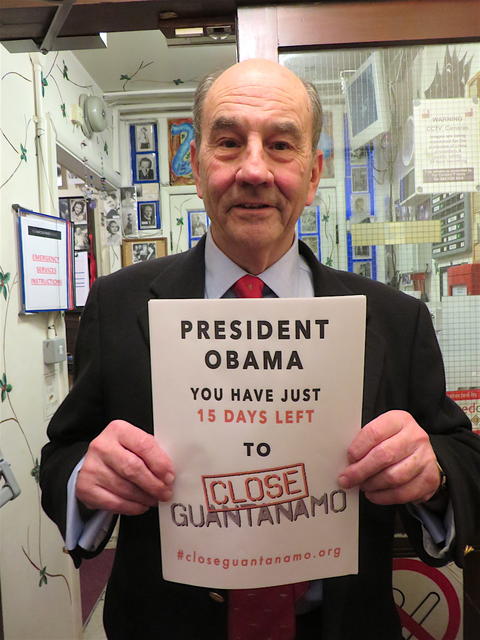 20 days to go (December 30, 2016)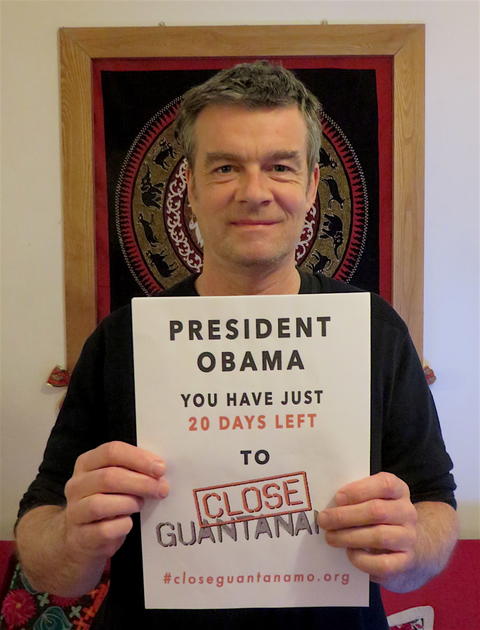 25 days to do (December 25, 2016)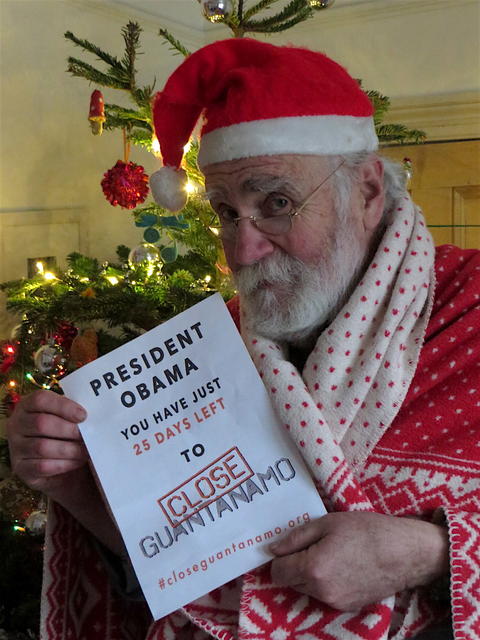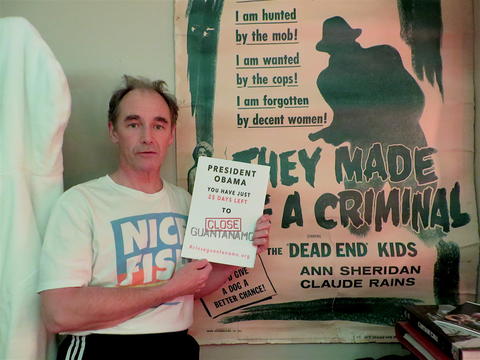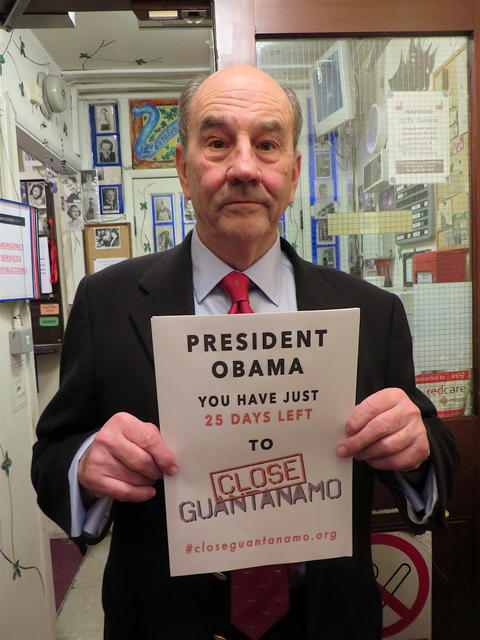 30 days to go (December 20, 2016)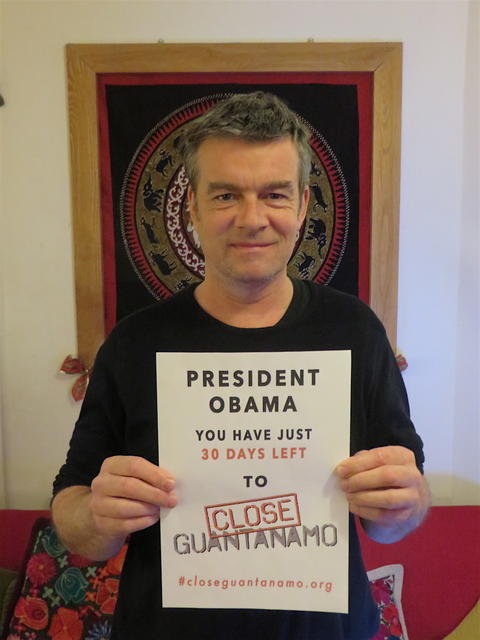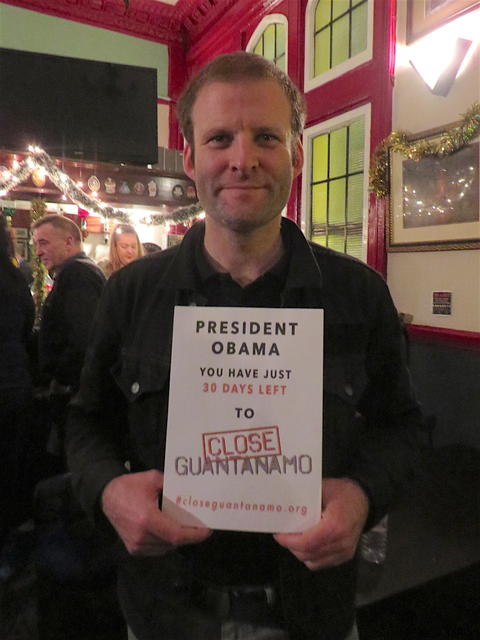 35 days to go (December 15, 2016)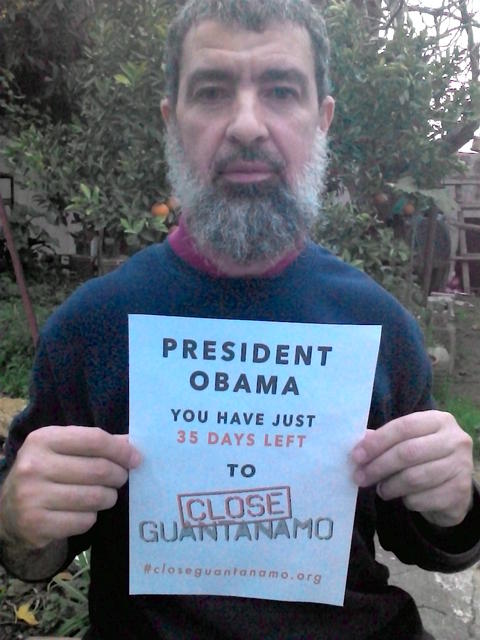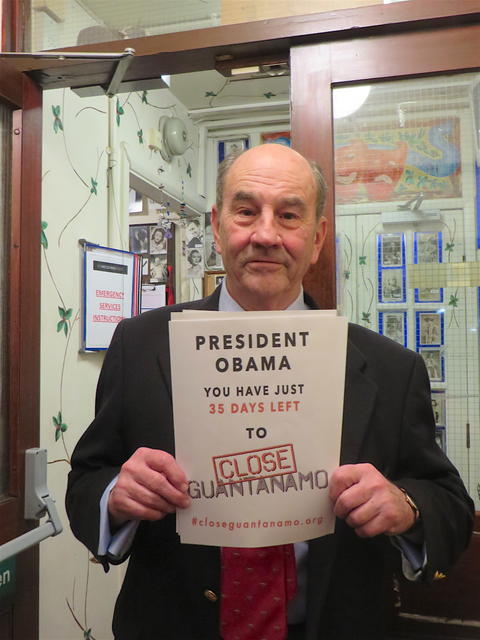 40 days to go (December 10, 2016)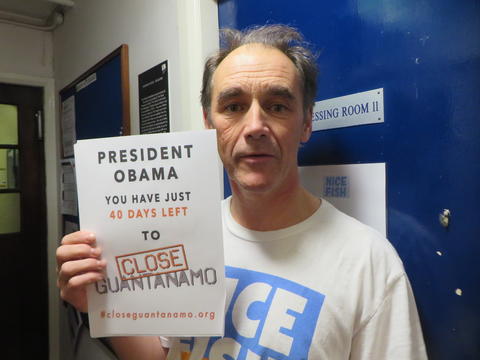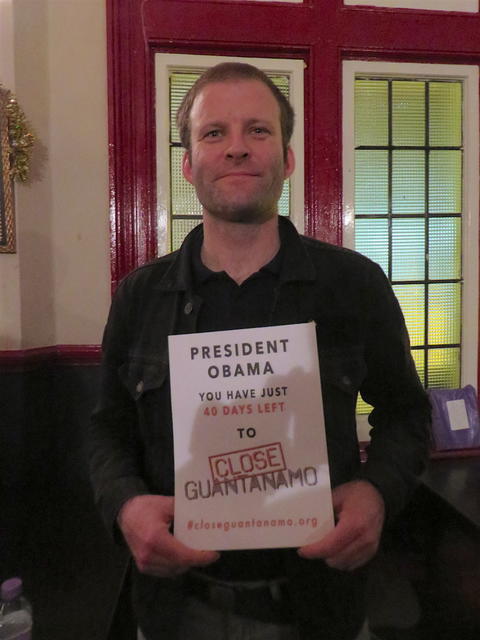 50 days to go (November 30, 2016)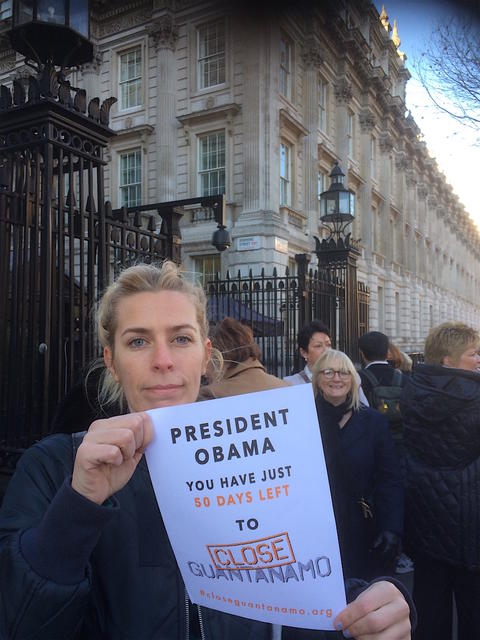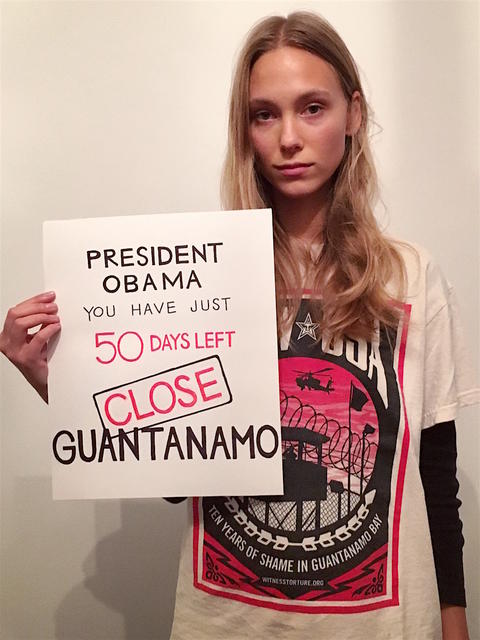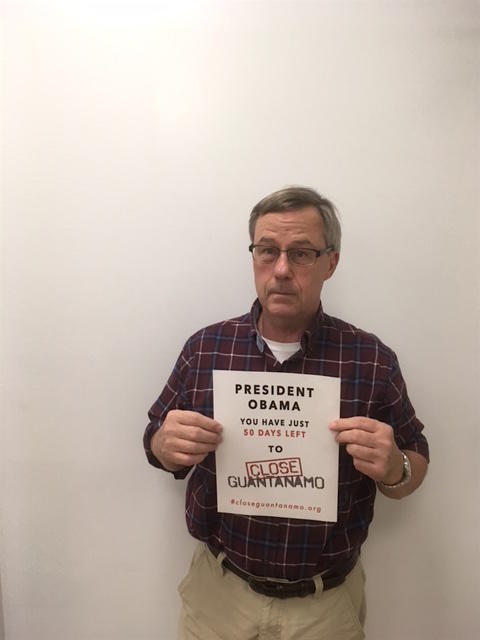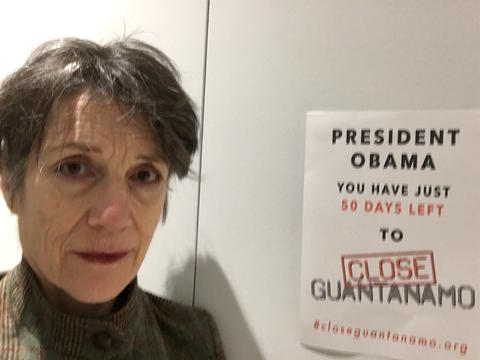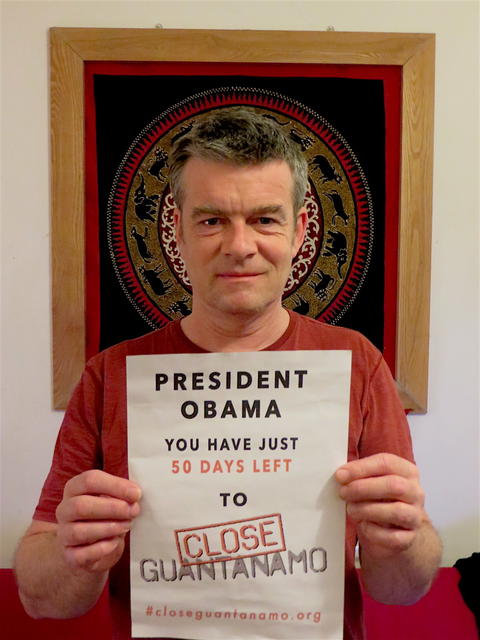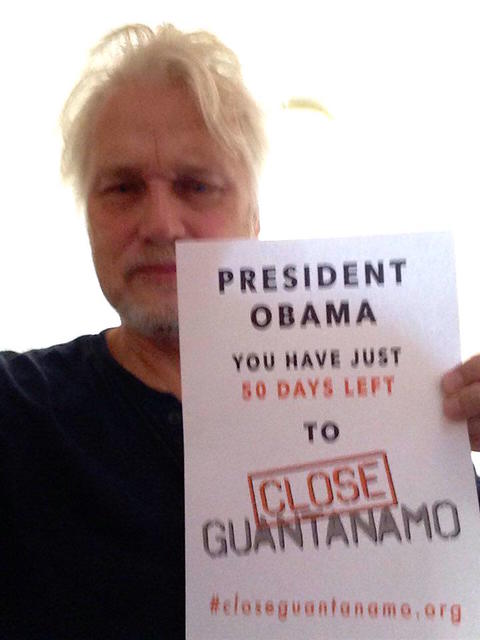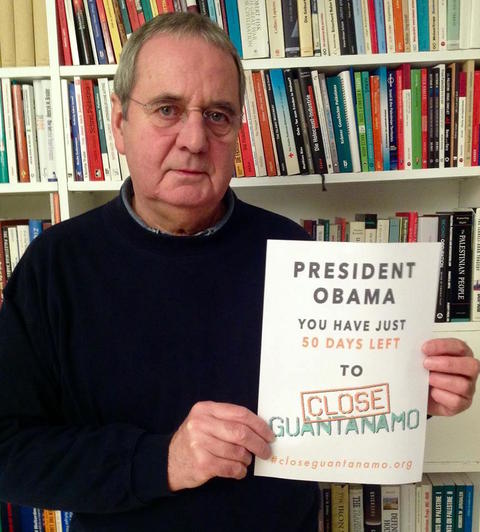 100 days to go (October 11, 2016)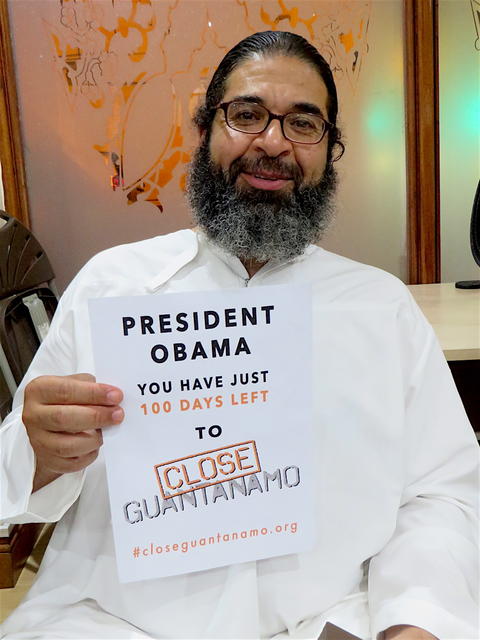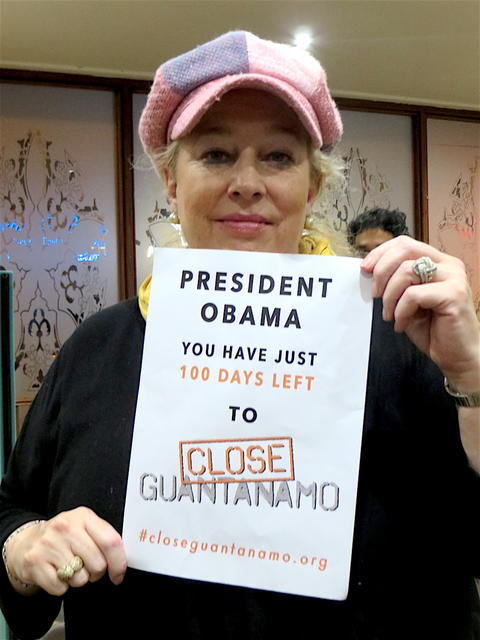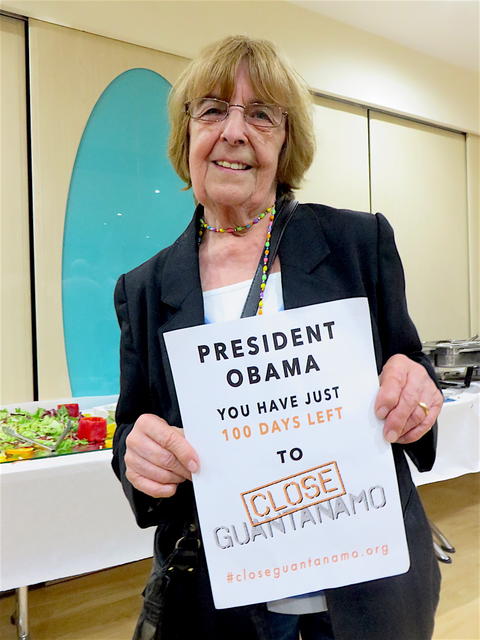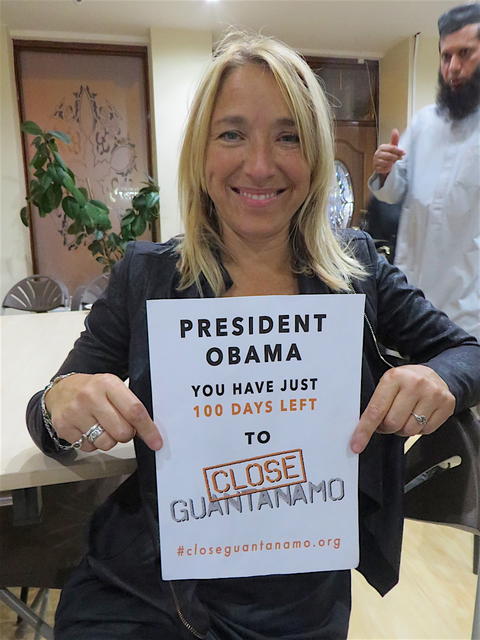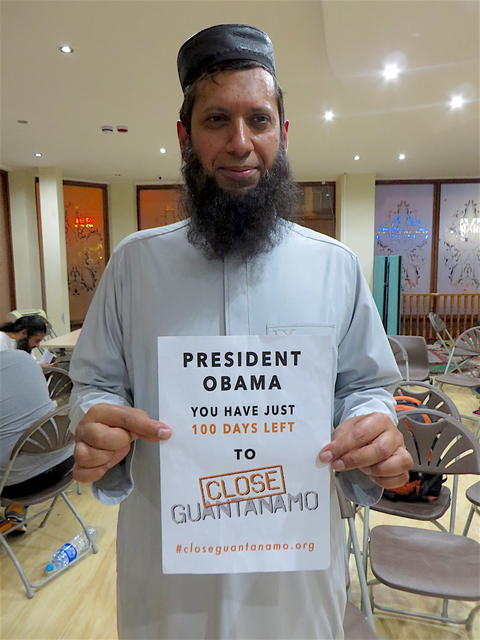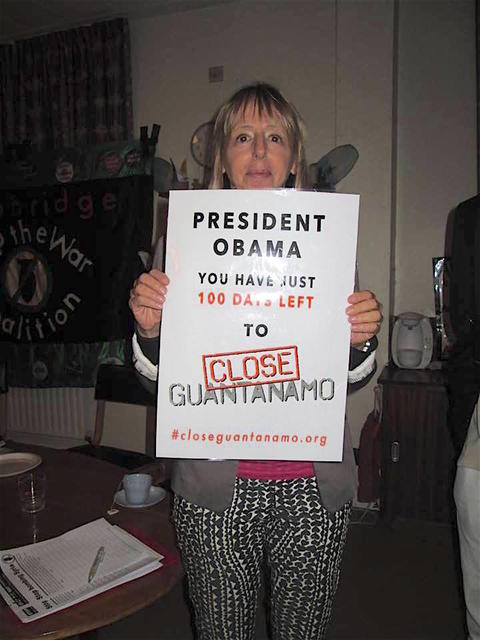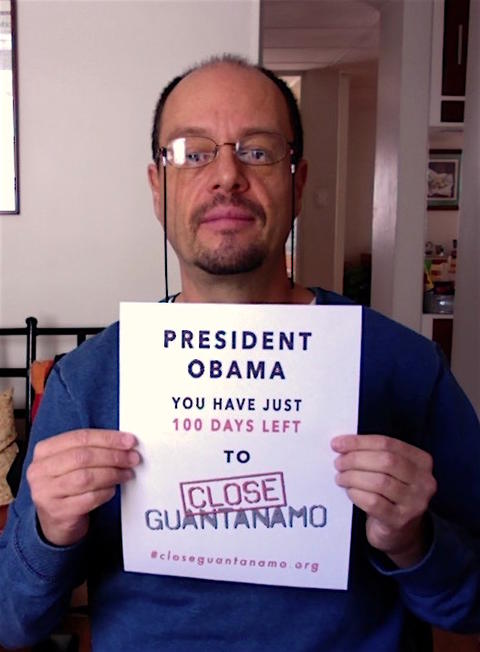 150 days to go (August 22, 2016)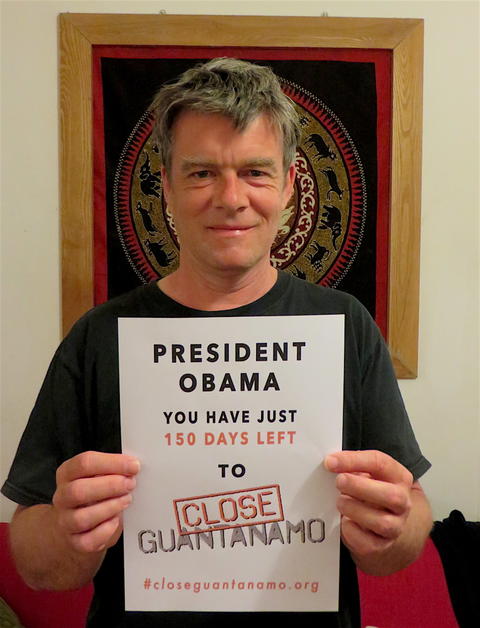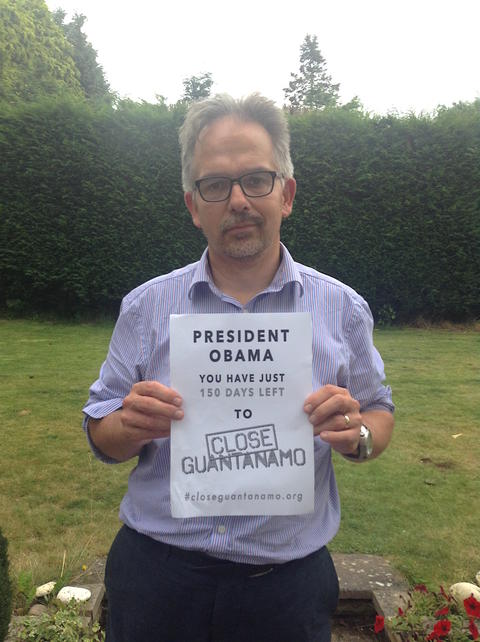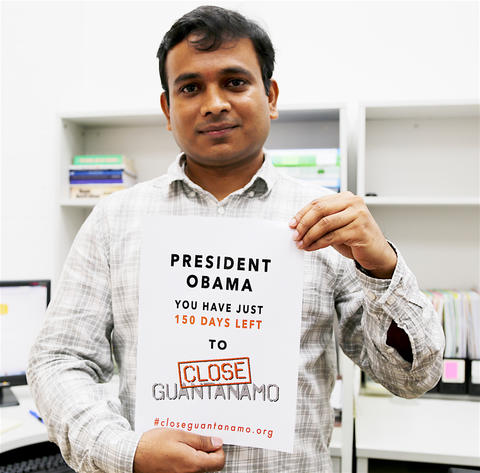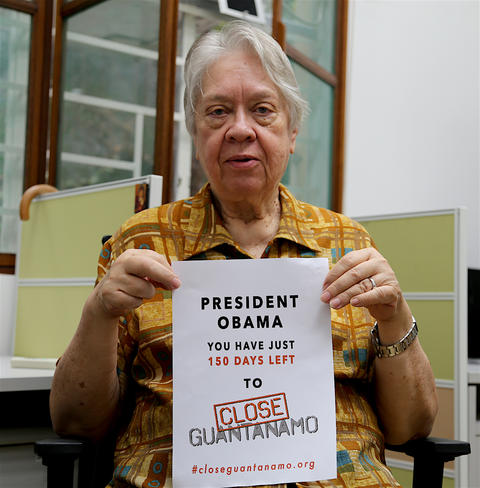 200 days to go (July 3, 2016)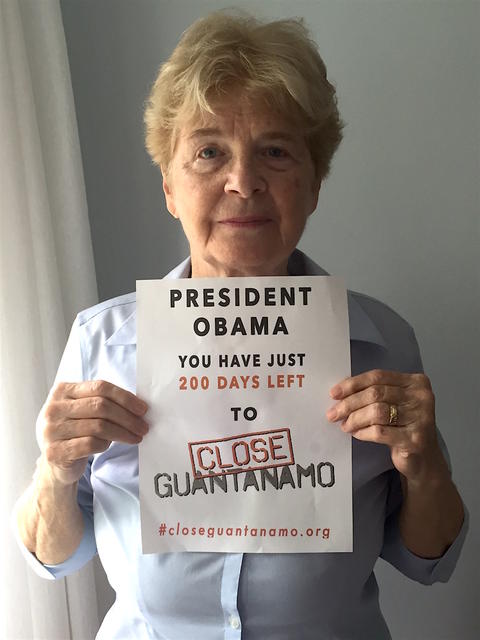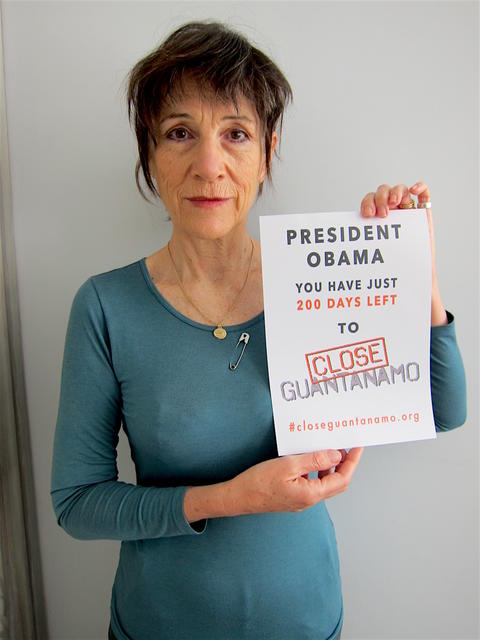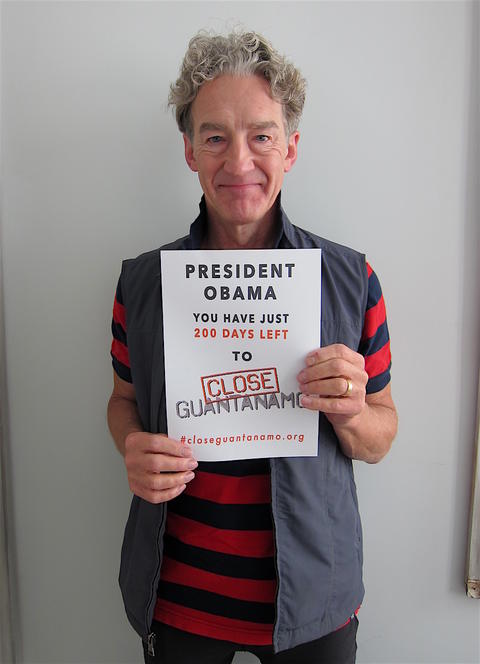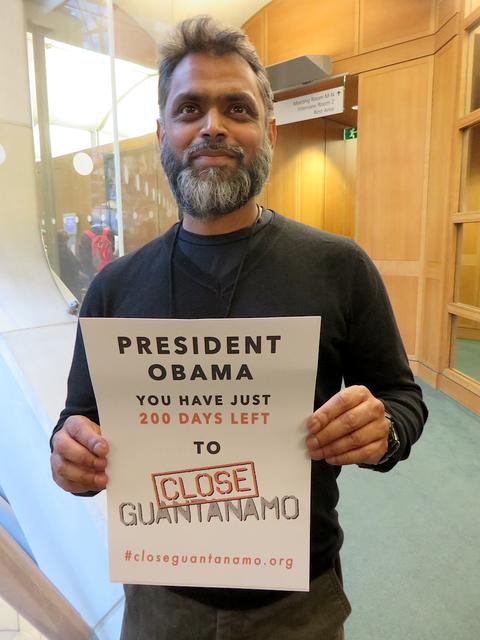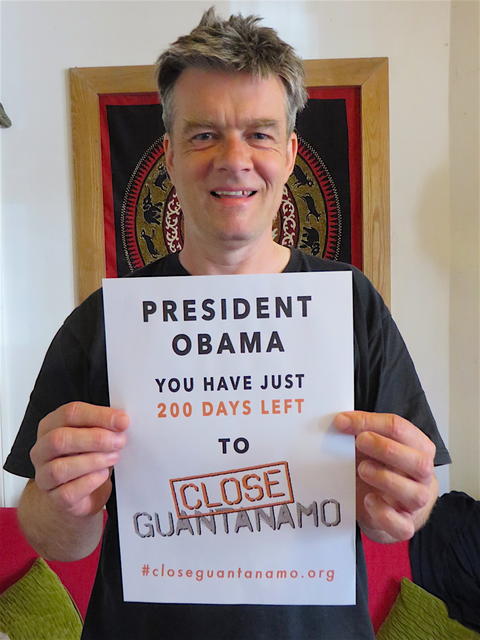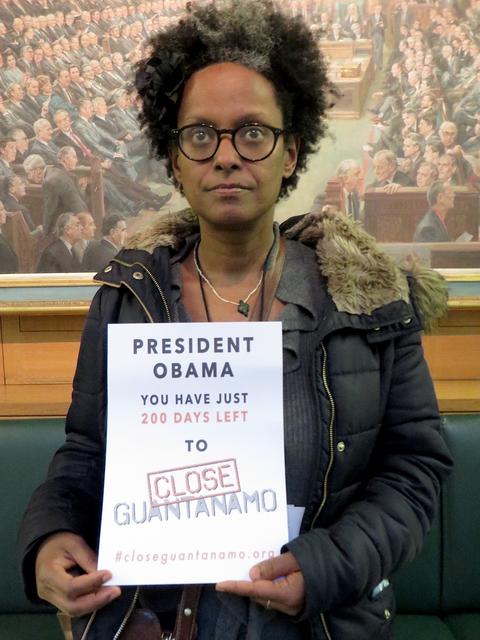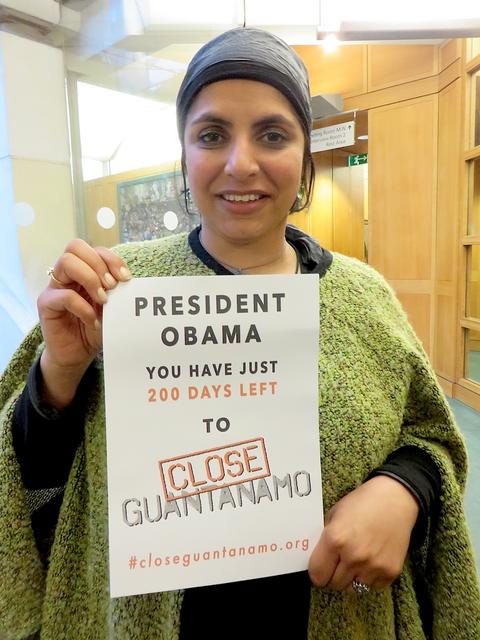 250 days to go (May 14, 2016)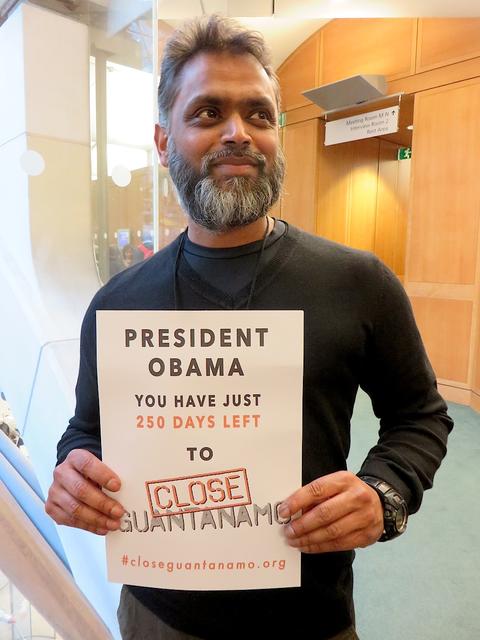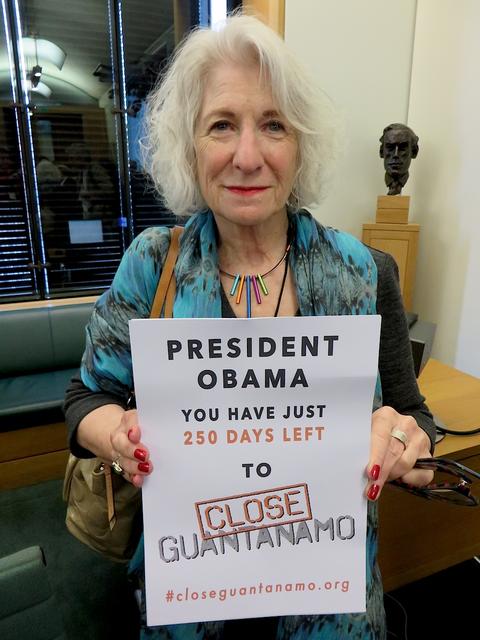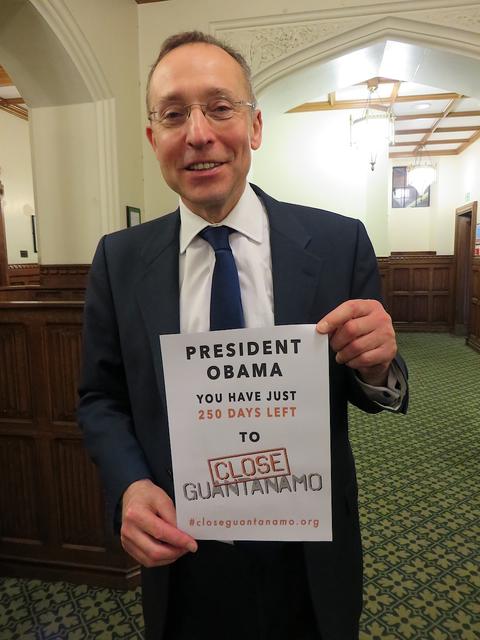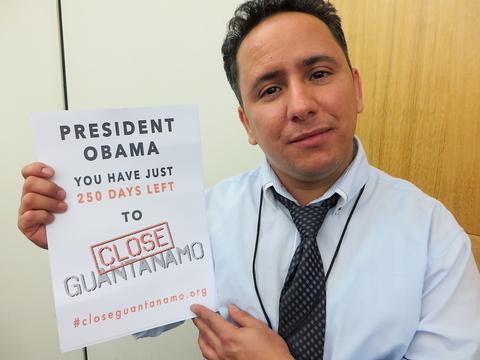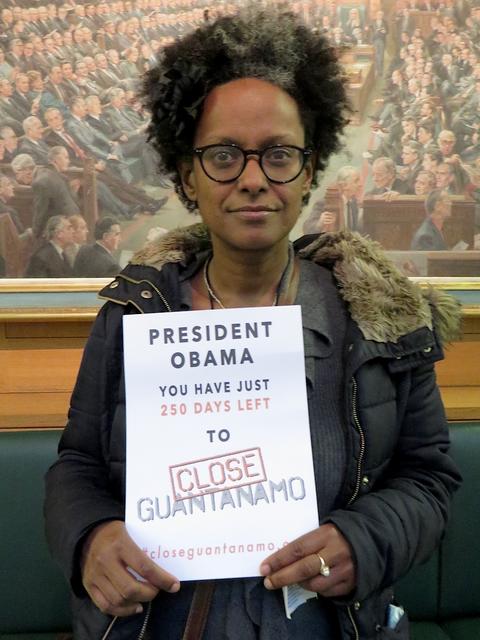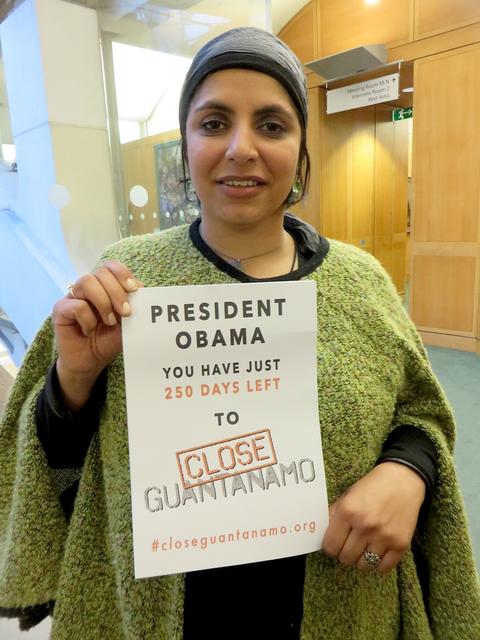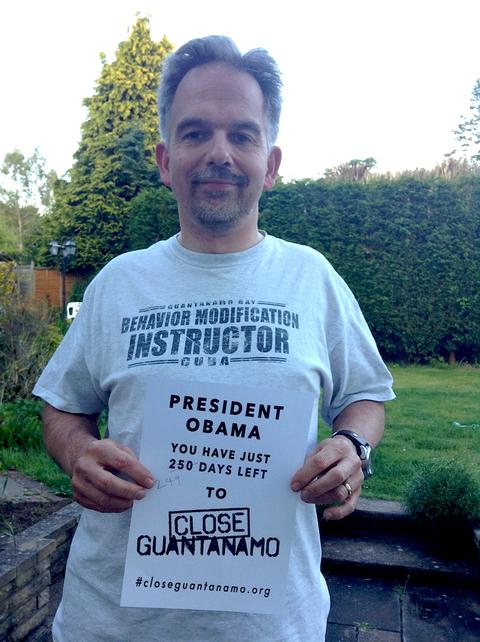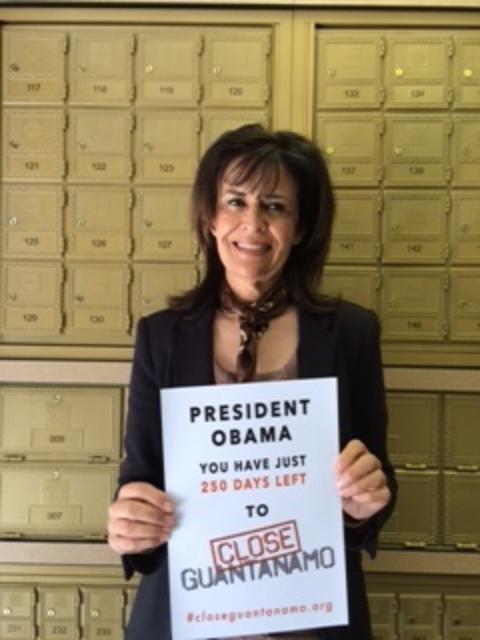 300 days to go (Mar. 25, 2016)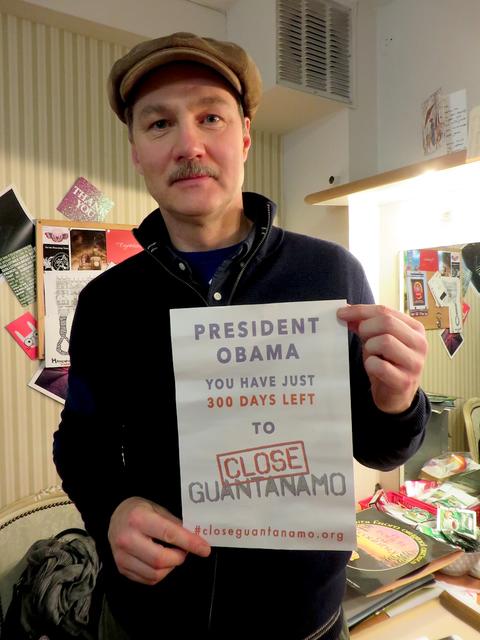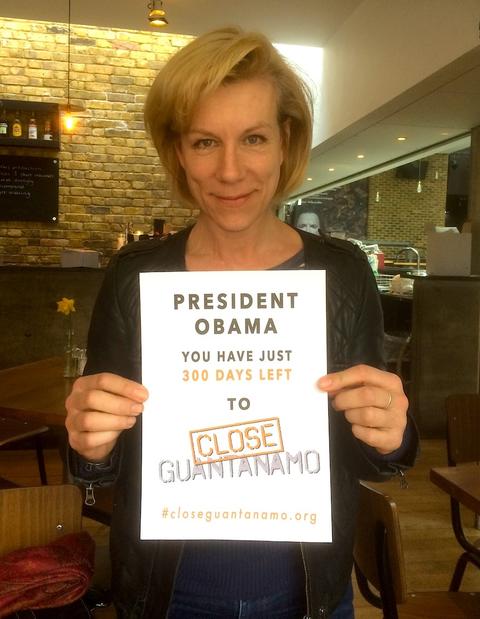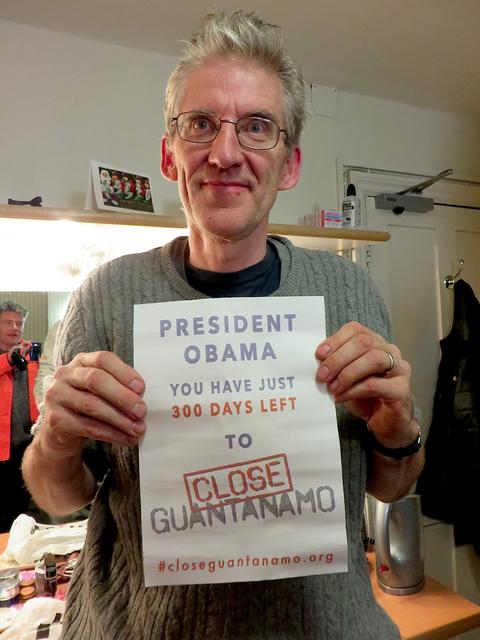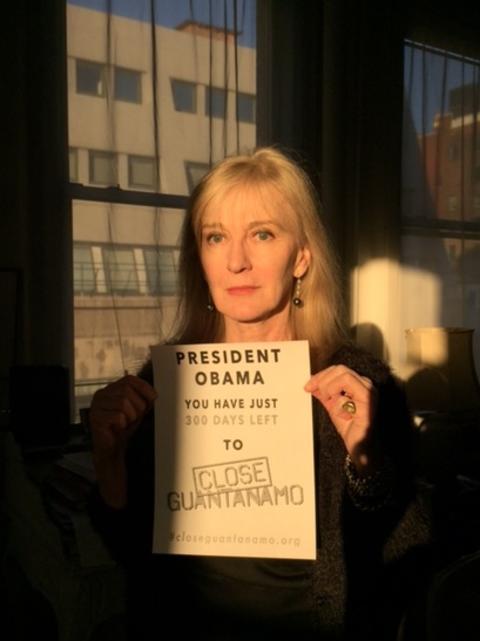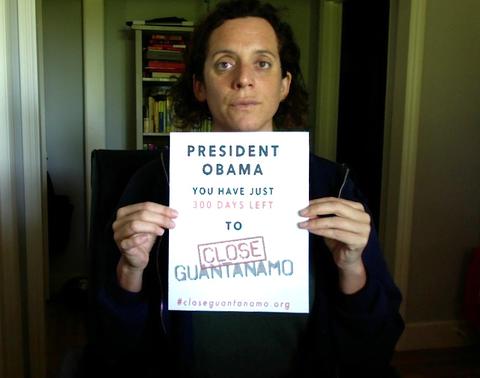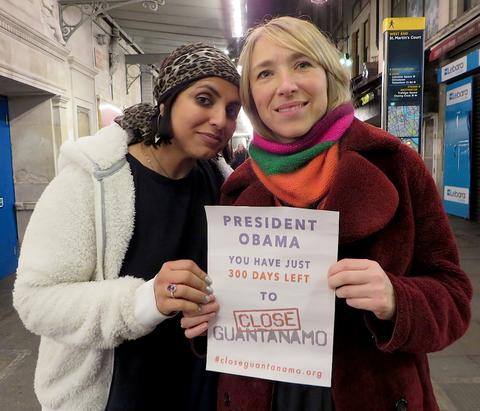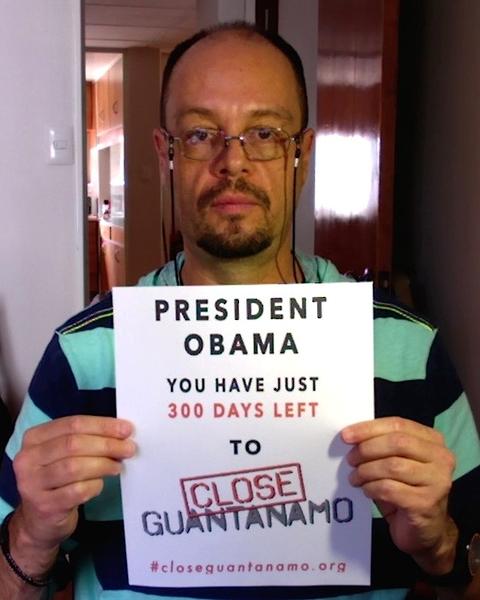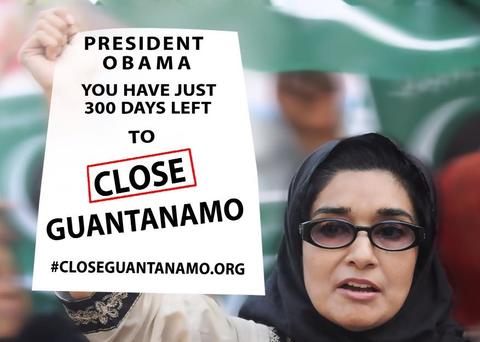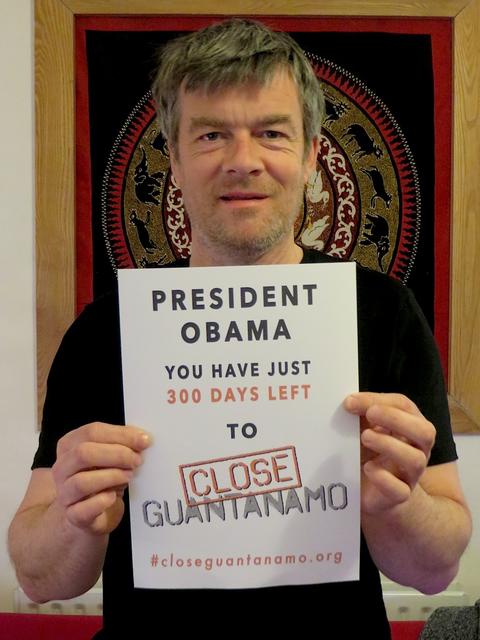 350 days to go (Feb. 4, 2016)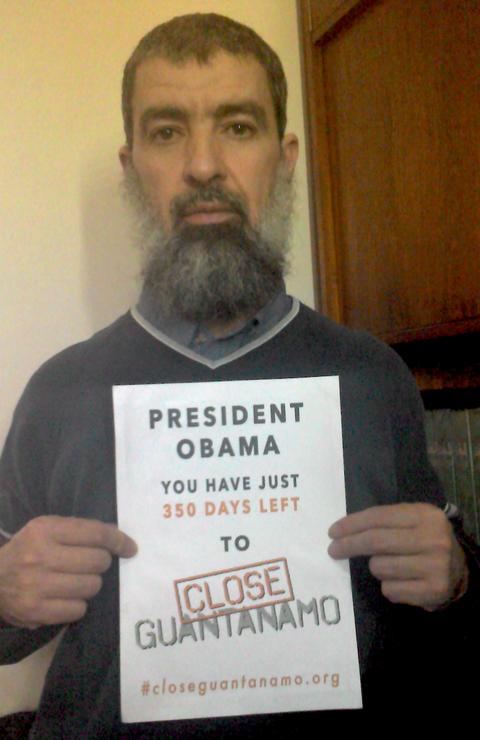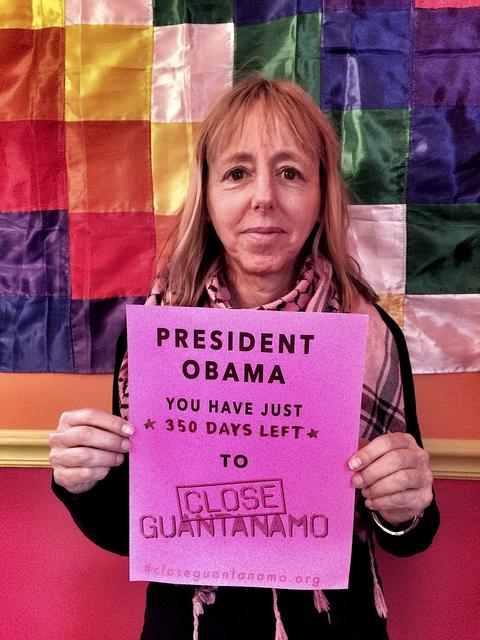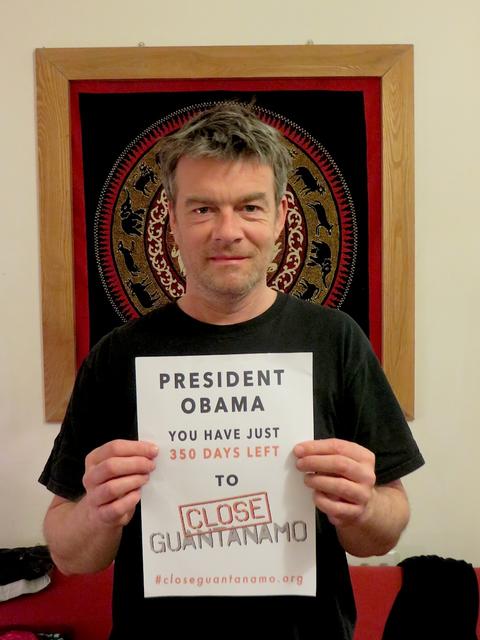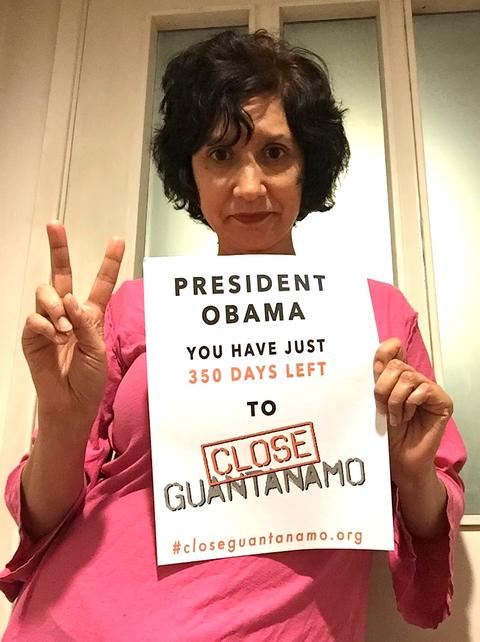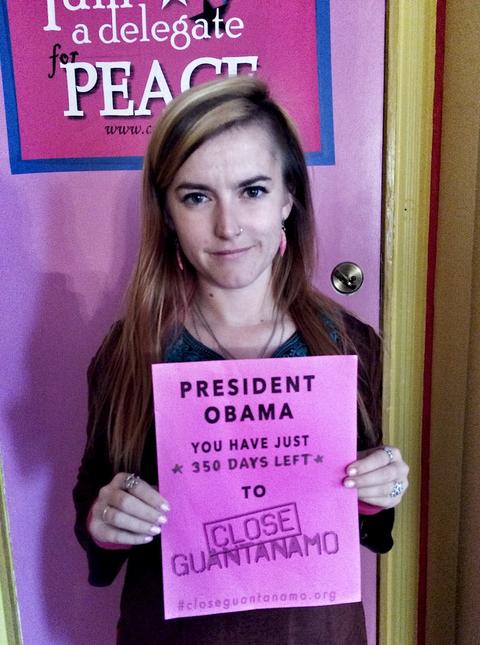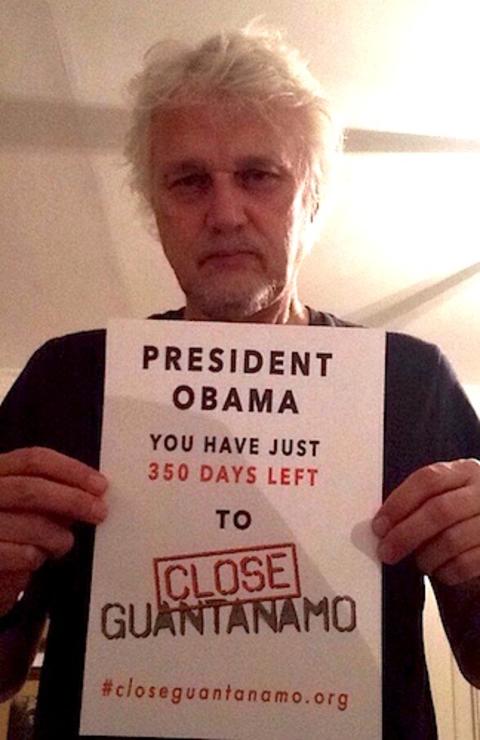 1 year to go (Jan. 20, 2016)