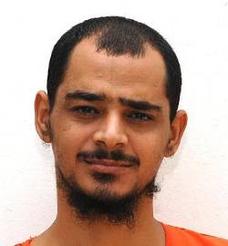 By Andy Worthington
In a busy week for news relating to Guantánamo, the most significant development was the court-ordered release of the names of 55 of the 86 prisoners who have been cleared for release from Guantánamo but are still held.
Beginning this coming week, and in the weeks to come, we will be analyzing this list in detail, telling the stories of many of these men, but what we can note upfront is that 28 of the 55 names were featured in our groundbreaking report in June, "Guantánamo Scandal: The 40 Prisoners Still Held But Cleared for Release At Least Five Years Ago."
Adnan Latif: Please sign the open letter
For now, however, we'd like to revisit the story of Adnan Latif, the mentally troubled Yemeni man who died at Guantánamo two weeks ago, and to call your attention to an open letter and petition to the U.S. government issued by the Center for Constitutional Rights. Please sign and circulate it, if you can.
As his father, Farhan Abdul Latif, explained last week in an interview with The National, an English language newspaper in the UAE, "Where are the international human rights organizations? Why are they not helping us in our just cause? This case is far from over. We are holding U.S. president Barack Obama responsible for the killing of my beloved son."
Speaking of the few occasions when the family was allowed to speak to Adnan by phone, Farhan Abdul Latif said, "Towards the end of our calls with him, he would scream, saying he was being tortured and continually beaten by the U.S. forces in Guantánamo. That is when guards forcibly closed the phone line." He added, "The U.S. had no proof Adnan had any links to Al-Qaeda or Taliban. All along, he was being held illegally."
The National also revealed that, last June, Adnan Latif sent his mother, Mona Abdullah Saeed, a photo of himself wearing an orange prison suit inside his cell at Guantánamo, with a note saying, "Mother, do not to be sad and accept the fate of God." His mother said, "I prayed to see him before I die. My prayer was not accepted. He was the sweetest of people and most obedient of all my children." She added that her son, who always maintained that he had traveled to Pakistan for treatment for a head wound received in a car crash in Yemen, "only wanted good health. This was his only crime."
Below is the text of the open letter put together by the Center for Constitutional Rights:
Adnan Farhan Abdul Latif died on September 8, 2012, at Guantánamo Bay, Cuba, after more than ten years of detention without charge and, from his perspective, without foreseeable end. While the cause of his death is not yet known, what is clear is that it is Guantánamo that killed him.
The cruel irony is that by the government's own admission, Mr. Latif did not belong at Guantánamo. He was approved for transfer three times by two different administrations in 2004, 2007, and 2009. In reviewing his petition for habeas corpus, the district court had agreed that he should be released, finding that the single secret document that was the basis for his detention was too flawed to be credited. But the Department of Justice appealed the order, and the Court of Appeals, as it has in virtually every appeal by Guantánamo detainees, deferred to the government. A dissenting judge on the appellate court condemned the majority for not only "moving the goal posts," but also "call[ing] the game in the government's favor."
Adnan Latif remained in Guantánamo despite having been approved for transfer not because of anything he had done, but because of where he was from. Mr. Latif was a citizen of Yemen, and in December 2009, the Obama administration issued a moratorium on all repatriations to that country. Fifty-six other Yemenis have been approved to leave Guantánamo; but for the fact of their citizenship, they could go home.
There are 167 men who remain imprisoned at Guantánamo today. Most will never be charged, and the majority have been cleared for transfer by every government agency with a stake in the matter. As Mr. Latif once wrote to his attorneys, Guantánamo "is a piece of hell that kills everything." It is long past time for the Obama administration to make good on its promise to close the notorious prison and resettle or repatriate the men it does not intend to prosecute. It can begin with transferring the 87 -- now 86 -- men it has already determined can be released.
Omar Khadr: Another birthday at Guantánamo
In other news last week, Omar Khadr, the Canadian citizen and former child prisoner whose story we have covered here and here, marked his 26th birthday in Guantánamo (on September 19), even though he was supposed to have been released last November, to serve the last seven years of an eight-year sentence, negotiated as part of a plea deal he agreed to in October 2010.
For a change, Omar's ongoing detention -- unlike that of the 86 cleared prisoners, and, until his death, that of Adnan Latif -- is not America's fault, but is, instead, the fault of the Canadian government, his home government, which is dragging its heels regarding his return. To bring this disgraceful situation to an end, please sign Sen. Roméo Dallaire's petition demanding that Public Safety Minister Vic Toews signs the paperwork to secure Omar's return from Guantánamo now, and also have a look at the Tumblr and Facebook pages for "Omar Khadr Welcome Here," in which Canadian supporters of Omar have been posting photos of themselves announcing their intention of welcoming Omar home. New messages are welcome!
Nabil Hadjarab's uncle files criminal complaint against French government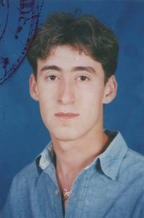 The last piece of news concerns Nabil Hadjarab -- one of the 55 cleared prisoners on the list just released by the U.S. government, and one of the 40 in our report in June -- whose story we reported back in May, in an article entitled, "Nabil Habjarab, An Algerian Known as the 'Sweet Kid,' Seeks a New Home So He Can Leave Guantánamo." Last week, his lawyers at the London-based legal action charity Reprieve noted that Ahmed Hadjarab, a French citizen and Nabil's uncle, had just filed a criminal complaint with the French government regarding Nabil's ill-treatment in Guantánamo.
Specifically, as Reprieve noted, Ahmed Hadjarab's complaint states that Nabil's "indefinite detention and ongoing torture violates articles of the French Criminal Code and the Geneva Convention." In his complaint, Nabil's uncle also asked the investigating magistrate, Madame Zimmerman, to "open an investigation into his nephew's imprisonment and torture by the U.S. authorities."
As Reprieve explained, at Guantánamo Nabil has been "short-shackled, subjected to temperature extremes, sleep deprivation, beatings, abusive interrogations, and isolation," and is still held, despite being cleared for release in 2007, and despite being "told by his American interrogators that his identity had been confused with that of another man and that his detention was a mistake."
Nabil's father -- also a French citizen -- died in 1994, and since then his uncle Ahmed has regarded Nabil as his own son. As Reprieve noted, under French law, "any interested party – in this case Mr. Hadjarab – can register a complaint with the French government." As a result, Ahmed Hadjarab "is asking the French authorities to meet with him and discuss his nephew's detention and torture, and future return to his home in France."
Discussing the complaint, Polly Rossdale, of Reprieve's Life After Guantánamo Project, pointed out that "Nabil Hadjarab has now been held beyond the rule of law for more than ten years. For almost half of this time he has been cleared for release. It is difficult to overstate the devastating impact this had had on his loved ones at home in France." She also explained that the French government now has "the opportunity to end this family's suffering," and that it is up to senior officials "to do what is right and energetically seek Nabil's release."