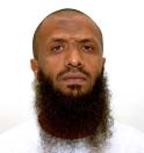 By Andy Worthington, October 24, 2014
"What does it take to get out of Guantánamo?" is a question I have asked before, but it remains, sadly, one of permanent relevance. Last week it surfaced again when two decisions were announced regarding men -- both Saudis -- whose cases had been considered by Periodic Review Boards (PRBs), a process established last year to review the cases of the Guantánamo prisoners who have not been approved for release, and are not facing trials. At the time the PRBs were set up, that involved 71 men, but some of those men have since been freed.
The PRBs decided that one man, Muhammad Murdi lssa al-Zahrani, whose review took place in June, should be freed. The board explained that they "considered the uncorroborated nature of the information about the detainee's level of involvement with al-Qaeda, the detainee and his family's lack of ongoing contacts or ties with at-large extremists, the detainee's behavior while in detention, and the detainee's candor with the board about his presence on the battlefield, expressions of regret, and desires for a peaceful life after Guantánamo."
The board members also stated that they had "considered the Saudi rehabilitation program," and were "confident in the efficacy of the program for a detainee with his particular mindset," adding, "The detainee demonstrated an understanding of the Saudi rehabilitation program and a willingness to participate, and his family also expressed support for the program."
However, any joy Muhammad al-Zahrani might have felt at this news would certainly have been tempered by the fact that, although he is the fifth man to have his release recommended by a PRB since January this year, all of these men are still held.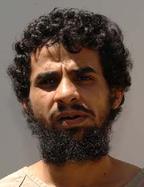 The other man, Muhammad Abd al-Rahman al-Shumrani, whose review took place in May, and who refused to attend, because of his objection to intimate physical searches, had his continued imprisonment recommended by the PRB, on the basis that "continued law of war detention of the detainee remains necessary to protect against a continuing significant threat to the security of the United States."
However, it is by no means certain that the review board's reasoning, as stated in its Final Determination, is accurate. The board described him as "a recruiter and facilitator for al-Qaeda and the Taliban in Saudi Arabia," who fought in Afghanistan, and has demonstrated "problematic and unpredictable behavior in detention, including significant disciplinary infractions."
The latter may be true, but may only demonstrate that he is unhappy with his imprisonment without charge or trial for nearly 13 years, and his abusive conditions of confinement during those years. On the former points, however, the conclusions sound much more grave than they did at the time of his PRB, when, as I described it at the time, they noted that:
he was "recruited for jihad while working as a high school teacher in Saudi Arabia," and subsequently traveled to Afghanistan, where he underwent military training and fought against the Northern Alliance for a few months. The U.S. authorities allege that, in addition, he "almost certainly" also fought against U.S. forces, but no proof is provided for this additional allegation.
Moreover, I worry that the PRBs provide a veneer of legitimacy to the ongoing imprisonment without charge or trial of almost all of the remaining 149 prisoners, when, after 13 years, there is no legitimate reason for them to continue to be held without charge or trial. They should either be put on trial, or the U.S. should be preparing to release them, as the rationale for holding them -- America's major military presence in Afghanistan -- will soon be coming to an end.
For the moment, though, the main concern, for those of us working towards the closure of Guantánamo, is those men whose release has been approved, but who are still held, and they number not just the five men approved for release by PRBs, but 75 others, whose release was approved five years ago -- in 2009 -- by the high-level, inter-agency Guantánamo Review Task Force that President Obama established to review all the prisoners' cases shortly after he took office in January 2009.
The majority of these 80 men -- 58 in total -- are Yemenis (including three recommended for release by the PRBs), and the Obama administration needs to find the courage to send these men home, and to overcome the general reluctance of the U.S. establishment to put aside its fears regarding the security situation in Yemen; otherwise, the review processes at Guantánamo are meaningless.
The other 22 men are from other countries -- and include Shaker Aamer, the last British resident in Guantánamo. For some of these men, negotiations are certainly underway, as in the cases of six men who cannot be safely repatriated, and who are hoping that Uruguay will offer them a new home.
However, there are now two other men -- not Yemenis -- who have had their release approved by PRBs; not just Muhammad al-Zahrani, but also Fawzi al-Odah, one of the last two Kuwaitis in Guantánamo, who was cleared for release in July (while his compatriot, Fayiz al-Kandari, was recommended for ongoing imprisonment). No one has provided a valid reason why Fawzi al-Odah has not been freed -- to Kuwait, a solid U.S. ally -- and that is because there is no good reason.
For the Periodic Review Boards to claim any integrity, all five men approved for release need to be released as soon as possible -- and for the Obama administration's credibility, it is also important that the 75 other men cleared for release should also be freed.
What you can do now
To call for the release of all the men approved for release from Guantánamo, please phone the White House on 202-456-1111 or 202-456-1414 or submit a comment online.
You can also call the Department of Defense and ask Defense Secretary Chuck Hagel to issue certifications, as required by Congress, for prisoners cleared for release who are still held: 703-571-3343.
You can also call Cliff Sloan, the envoy for the closure of Guantánamo at the State Department, who was appointed by President Obama last year, to ask him to do more to secure the release of men long cleared for release: 202-647-4000.