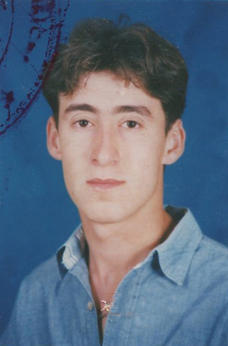 By Andy Worthington, September 3, 2013
Last week, President Obama released the first two prisoners from Guantánamo since he promised to resume releasing cleared prisoners in a major speech on May 23. That speech was prompted by high-level domestic and international criticism, which, in turn, arose in response to a prison-wide hunger strike that the prisoners embarked upon in February, in despair at ever being freed or receiving justice.
The release of these two prisoners, both Algerians, is to be applauded, as President Obama has been so paralyzed by inertia for the last few years that only five prisoners were freed between October 2010 and July 2013 (either through court orders or through plea deals in their military commission trials) and the last prisoners to be freed as a result of the president's own intentions were released three years ago, in September 2010, when two men who could not be safely repatriated were released in Germany.
Since then, Congress has raised serious obstacles to the release of prisoners, and the administration was required to certify to lawmakers that it was safe to release the men. As the Miami Herald reported after their release last week, "Last month, the White House announced that Secretary of Defense Chuck Hagel, for the first time, had certified the release under requirements imposed by Congress' current National Defense Authorization Act with the approval of Secretary of State John Kerry and the Director of National Intelligence James Clapper."
Although the president and his administration are to be applauded, that applause will be short-lived if it is not followed by further releases. The two men who were released, Nabil Hadjarab and Mutia Sayyab, were cleared for release in January 2010 by the inter-agency Guantánamo Review Task Force, established by President Obama when he took office in January 2009, and, crucially, 84 of the remaining 164 prisoners were also cleared for release by the task force but are still held.
Those 84 prisoners also need to be released, as swiftly as possible, either to their home countries, or to third countries of it is unsafe for them to be repatriated, and if third countries cannot be found then they must be given new homes in the U.S.
In the weeks and months to come, we at "Close Guantánamo" intend to maintain the pressure on President Obama to release these 84 men, but in the meantime we believe it is important to tell the stories of the two men who were released, as one of the lies used by lawmakers and right-wing pundits in an attempt to justify their opposition to the release of prisoners is that they are all dangerous men who, given half a chance, will return to the battlefield. This has never been true, and it is clear that the sober and responsible officials of the task force only approved prisoners for release if they concluded that they did not pose a threat to the U.S. Moreover, the stories of Nabil Hadjarab and Mutia Sayyab make this clear.
We have previously covered Nabil's story here on "Close Guantánamo," in a profile published in May 2012 entitled, "Nabil Habjarab, An Algerian Known as the 'Sweet Kid,' Seeks a New Home So He Can Leave Guantánamo," and in July I publicized his account of the hunger strike, the first in which he had taken part. Now 32 years old, he was just 21 years old when he was first seized.
As I explained in the profile last year, Nabil's father, Said, served in the French army, and then ran a café in Lyon and had seven children. He then remarried, and Nabil is the only child from that second marriage. Nabil lived in France until he was nine years old, but then his father then took him back to Algeria, although he spent every summer in France with his uncle Ahmad. Disaster struck in 1994, when Nabil's father died of cancer, and he was taken in by an abusive aunt.
Nabil's lifeline was his uncle Ahmed, who sent him money, treating him as though he was one of his own children, and when he turned 21 Nabil returned to France and his uncle's family, hoping to secure French residency.
However, fearful that he would be deported while waiting for his paperwork to be processed, Nabil made a fateful decision to travel to the U.K., and from there to Afghanistan, where he stayed with an Algerian man in Kabul, and then fled to Jalalabad after the U.S.-led invasion began. He then tried to reach the Pakistani border, but was wounded in a U.S. bombing raid and ended up in a hospital in Jalalabad. From there he was sold to U.S. forces, as were many of the men and boys who ended up, pointlessly, in Guantánamo. As one of the guards in Guantánamo explained, Nabil was no soldier and no terrorist; instead, he was "a brilliant artist, a keen footballer, and a sweet kid."
First cleared for release by a military review board under President Bush in April 2007, Nabil had to wait nearly six and a half years to be freed. Responding to the news, Cori Crider, his attorney and the Strategic Director at Reprieve, the London-based legal action charity, said, "After a dozen years of needless detention and abuse in U.S. custody, Nabil is embarking on the greatest adventure of his adult life -- freedom. He arrives in Algeria weakened from his hunger strike, but with high hopes for the future. He is grateful to the Algerians for accepting him, although he dreams one day of rejoining his family who await him in France. We hope to be able to see him very shortly to help him and the authorities smooth his transition to a free life."
Less is known about 37-year old Mutia Sayyab (identified at Guantánamo as Motai Saib), although he too was cleared for release twice -- first under George W. Bush, in February 2008, and then under Barack Obama in January 2010.
Like Nabil, he had been living in Jalalabad prior to his capture, and had traveled to Afghanistan via France and London. As I explained in a short profile of him three years ago, the only allegation against him in the publicly available documents at the time was that he had been accused of "receiving small arms training" near Jalalabad, something that was unexceptional in Afghanistan. The classified military file released by WikiLeaks in April 2011 failed to provide any serious allegations against him, and what is perhaps most pertinent is a section explaining how a man he met in France "told [him] about Afghanistan, how well people lived there, and a visa was not needed for travel," implying that, like many others who found life in Europe difficult, he was sold Afghanistan as a dream destination.
Speaking to the Miami Herald, his attorney, Buz Eisenberg, said of his client, "His No. 1 priority was getting out of Guantánamo," adding that "he was perfectly happy going home to Algeria." He also said, as the Miami Herald described it, that he "was a hunger striker who avoided tube feedings by occasionally eating bread, fruit and yogurt and drinking a can of Ensure," and that he is "a single man who prior to his capture had worked as a trained chef in Syria and France."
In a statement, Eisenberg called Sayyab "a poster boy for all that is wrong about Guantánamo Bay," and an "unwitting and undeserving victim of a misguided response to terrorism." He described him as "innocent of any conduct remotely related to terror, and in fact abhors and deplores such conduct," adding, "He has nevertheless been beaten, forced to live in isolation, and stripped of his inalienable right to freedom."
He also said the United States should pay his client compensation for the lost "11½ years of his young life" and to help him "readjust to life as a free Algerian citizen."
It remains to be seen how Nabil and Mutia will be treated in Algeria, as it is customary for prisoners to be held incommunicado for 12 days by the Department of Intelligence and Security (DRS), as permitted under Algerian law. Of the eleven Algerians previously released from Guantánamo, a pattern is discernible -- the majority of the men have put forward for trials, but have not been convicted, a long-winded and no doubt deeply stressful experience, but one that does not involve a new prison sentence. However, in the case of Abdul Aziz Naji, returned in July 2010, this did not happen, and in January 2012 Naji, an amputee, received a three-year sentence after a profoundly unfair trial.
At the time, I wrote an article entitled, "Why Algeria Is Not A Safe Country for the Repatriation of Guantánamo Prisoners," and although it is clear that both Nabil and Mutia returned voluntarily, it is understandable why the remaining cleared Algerian prisoners -- Ahmed Belbacha and Djamel Ameziane -- do not want to be repatriated. Both fear persecution, and Belbacha, who lived and worked in the U.K. prior to his own ill-advised trip to Afghanistan, has particular reason to be fearful, as, in November 2009, he received a 20-year sentence in absentia, based, it seems, solely on his well-publicized unwillingness to be returned to the country of his birth.
Like the other 82 cleared prisoners who are still held, these men need to be freed as soon as possible, and if Cliff Sloan, President Obama's recently appointed envoy for Guantánamo, cannot find a third country to take them, then they must be given new homes in the U.S. Further delays in releasing all 84 of the cleared prisoners -- two-thirds of whom are Yemenis -- are completely unacceptable.